WESTERN CONFERENCE QUARTERFINALS - GAME 1
CHI Wins series 4-1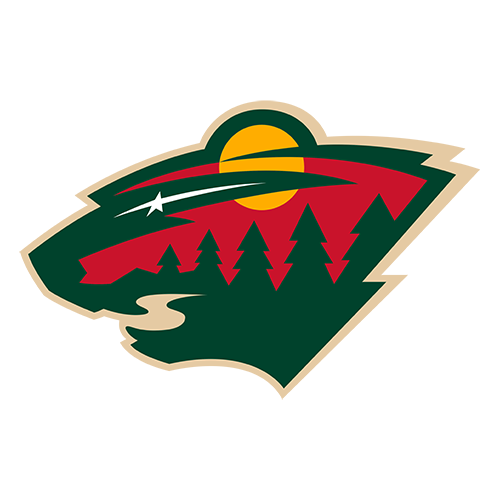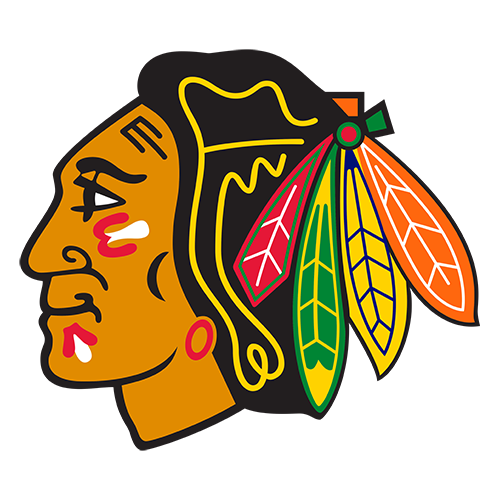 Bryan Bickell scores in overtime, lifts Blackhawks past Wild
CHICAGO -- All a great regular season got the Chicago Blackhawks when they playoffs began Tuesday night was a lot of extra work.
At least they started the playoffs on a winning note.
Bryan Bickell scored in overtime on a two-on-one rush, and the Blackhawks escaped with a victory after dominating the regular season, beating the Minnesota Wild 2-1 Tuesday night.
Corey Crawford settled down after allowing a weak goal in the opening minutes. Marian Hossa also scored, and the Blackhawks took the early lead in this first-round series.
Game 2 is Friday at the United Center.
"We just needed to stay patient," Bickell said. "We were getting our opportunities. Not odd-man rushes like they were, but we got the one, and to capitalize on it is huge. With our speed, through the whole season a lot of teams were trying to shut us down and let us get frustrated."
The Blackhawks finally put this one away when Johnny Oduya chipped the puck off the boards up to Viktor Stalberg on the right side. Stalberg then dished it on the two-on-one rush to Bickell, who was all alone for the winning backhander at 16:35.
Big things are expected in Chicago after a spectacular regular season that included a record start and the team's first Presidents' Trophy since 1991.
The Blackhawks are eyeing a run to the Stanley Cup for the second time in four years. They have been eliminated in the first round the past two seasons after beating Philadelphia for the championship in 2010, and they realize that for all they accomplished thus far in 2013, they'll ultimately be judged by what happens in the playoffs.
"Everybody's patting ourselves on the back and we've got to prove it," coach Joel Quenneville said. "That's where we're at. I think that (being) satisfied with what we achieved doesn't do anything. I think we want to make sure that we're looking for bigger goals and that's playing better each and every game here and pick up the level of intensity for the playoff."
They seemingly caught a break before the game when Minnesota goalie Niklas Backstrom was scratched because of a leg injury suffered while reaching for a puck in the pregame warm-ups.
Josh Harding replaced him and more than held his own after being limited to just five games following a multiple sclerosis diagnosis last summer. Harding made 35 saves.
"Phenomenal," coach Mike Yeo said. "It's hard to sit here and try to paint an accurate picture of what he's gone through, because I have no idea, we have no idea. He's a guy that, certainly, for many reasons you're rooting for."
Harding didn't want to talk about his medical condition. But he did shrug off the late change, saying he was ready to play.
"After warm-up I was preparing just like I was going to play until somebody came and told me no, and no one came and told me, so I just went on with my business," he said.
As for Backstrom, Yeo didn't have much of an update, although he did say, "It was a bit of a curveball to say the least."
The Wild, trying to match what the Los Angeles Kings did a year ago and win the Stanley Cup as an eight seed, took the lead just under five minutes into the game when Cal Clutterbuck fooled Crawford with a soft shot from the left circle.
The goal on Minnesota's first shot brought back some bad memories for Blackhawks fans who remember him allowing several soft goals in the playoffs against Phoenix a year ago.
Hossa tied it just over two minutes into the second period, streaking down the left side, getting behind Minnesota's Jonas Brodin and firing the puck between Harding's pads after taking a feed from Patrick Kane.
Harding made a big save with his right pad from point-blank range on Kane after he beat Marco Scandella in the opening minutes of the third period to preserve the 1-1 tie.
Chicago appeared to take the lead midway through the third. Minnesota's Jared Spurgeon fell on a loose puck just outside the crease, and the Blackhawks kept swatting at it. Jonathan Toews knocked it into the net, but the whistle had already blown.
Blackhawks fans responded with some nasty chants, but they were letting out big sighs of relief two minutes later when a wraparound shot by Minnesota's Jason Zucker slid across the crease.
After five of their six playoff games against Phoenix last year went to overtime, the Blackhawks found themselves in a familiar spot.
They almost won it in OT when Hossa skated toward the net and drew Harding to the ice, but the goalie barely deflected his backhanded shot. Crawford then had a big blocker save on Zach Parise.
"We were able to battle through a lot today," Crawford said. "We battled through that first goal, had a couple of PKs (penalty kills) in overtime, one in the third there. Our guys did a solid job. It was definitely a good test for us."
Game notes
Wild RW Jason Pominville sat out this game, after missing the final two of the regular season following an elbow to the chin by Dustin Brown of the Los Angeles Kings. ... Kane is sporting a playoff mullet again. "I think it's fun," he said. "It's good for a good laugh or two. It's something that's been a little bit of a tradition." The youthful looking Kane gained national attention when he grew the mullet for the championship run in 2010 and he went with it again the following year. He went with a beard, instead, last year. But on Tuesday, he was all business up front and party in the back. ... The Blackhawks were without G Ray Emery and Dave Bolland because of lower body injuries.