2023 Major League Soccer, Regular Season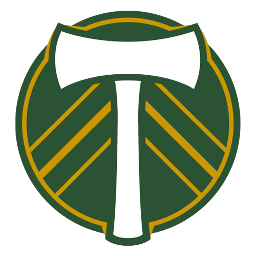 Bongokuhle Hlongwane

(90'+5')
Minnesota United score late to edge Timbers
Bongokuhle Hlongwane scored in the fifth and final minute of second-half stoppage time to give Minnesota United a dramatic 1-0 victory over the host Portland Timbers on Saturday night.
Minnesota United was outplayed all match long and seemed happy to escape the Pacific Northwest with a draw before Hlongwane's tally provided the Loons with their second straight victory.
Kervin Arriaga passed the ball to Hlongwane, and three Portland defenders were near him. But he sent a right-footed shot that went into the left corner, eluding the dive of Portland goalkeeper Aljaz Ivacic.
The two victories have come after Minnesota United (5-5-3, 18 points) struggled through a six-match winless stretch (0-5-1). Hlongwane also scored the lone goal in last week's 1-0 win over the Houston Dynamo. He has four goals on the season.
The Timbers (4-6-4, 16 points) had a four-match unbeaten stretch (2-0-2) end.
The Timbers had a commanding 18-9 lead in shots but put just three on target. Minnesota United put six shots on goal.
Dayne St. Clair made four saves for the Loons.
Ivacic had four saves for Portland.
Portland's Diego Chara had a massive chance in the 66th minute, but his right-footed blast from outside the box pounded into the crossbar.
Seven minutes later, the Timbers had another opportunity as Evander tried to chip a shot over St. Clair. But the Minnesota goalkeeper used his left hand to tip the shot over the net.
In the 86th minute, Cristhian Paredes delivered a right-footed shot that was stopped by St. Clair.
Both teams had chances in the 28th minute.
First, Portland's Zac McGraw put a right-footed shot on goal and St. Clair made the save.
Then Joseph Rosales had a chance for the Loons, but his left-footed shot was saved by Ivacic.
Minnesota is still playing without star playmaker Emanuel Reynoso. The MLS suspended Reynoso when he didn't report to training camp but recently cleared him to resume playing for the team once he is fit.
--Field Level Media