2023 Major League Soccer, Regular Season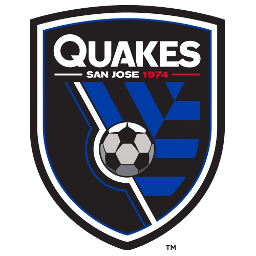 Nkosi Tafari's late goal allows FC Dallas to tie Earthquakes
Benjamin Kikanovic strikes first for the Earthquakes
Benjamin Kikanovic gives the Earthquakes a 1-0 lead in the second half.
---
Nkosi Tafari's goal four minutes into second-half stoppage time allowed visiting FC Dallas to a produce a 1-1 draw with the San Jose Earthquakes on Saturday in a wild Western Conference match.
Tafari's looping header from the center of the box found the top-right corner of the net after a cross into the front of the goal by Alan Velasco with a cross. The shot flew over San Jose defender Rodrigues and was just out of the reach of Earthquakes goalkeeper Daniel de Sousa Brito.
FC Dallas (6-3-5, 23 points) produced its second straight draw and is unbeaten in its last five matches (2-0-3).
Benjamin Kikanovic had put the Earthquakes in the lead in the 70th minute when he was the beneficiary of a spot-on pass from the short corner off a set piece by Tanner Beason. Kikanovic outleaped several players to get his head on the ball and direct it off the inside of the far post. Dallas goalkeeper Jimmy Maurer got his hands on the ball but it was ruled to have crossed the goal line.
San Jose (5-5-4, 19 points) snapped a two-match losing streak but was just minutes away from securing the full three points and its sixth win at home this season. Daniel made three saves in his first league start since suffering a knee injury on March 4.
Dallas produced the only two shots on goal in the first half. Alan Velasco tested Daniel in the fourth minute with a shot that was saved at the bottom-left corner. Then, in the 27th minute, Jesus Ferreira tried to beat Daniel with a right-footed attempt that was saved by the San Jose keeper in the top right corner.
Dallas continued to push the action early in the second half as Marco Farfan's shot in the 51st minute from the left side of the six-yard box toward the bottom left corner forced the third save of match from Daniel.
San Jose produced its first shot on goal in the game four minutes later, on an attempt by Jeremy Ebobisse but it was swallowed up by Maurer.
--Field Level Media