2023 Major League Soccer, Regular Season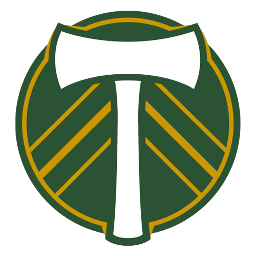 Franck Boli's goal lifts Timbers past FC Dallas
Franck Boli's header puts the Timbers ahead in the 1st half
Evander finds Franck Boli for the header as the Timbers go up 1-0 vs. the FC Dallas in the 35th minute.
---
Franck Boli scored his fourth goal of the season late in the first half and the Portland Timbers went on to a 1-0 win over visiting FC Dallas on Sunday night.
Evander, who is now tied with Boli for the team goal-scoring lead, served in the assist on a sequence that was enough to snap a four-match winless streak.
Boli's goal was only the Timbers' second in their last five games, but on this occasion, they perhaps deserved more. Portland (5-7-5, 20 points) outshot Dallas 14-5 overall and 8-2 in terms of efforts on target.
Maarten Paes saved seven of those Timbers shots on goal for FC Dallas (7-6-5, 26 points), who lost back-to-back away matches for the first time this season.
The visitors also lost striker Jesus Jimenez at halftime due to an apparent leg injury in a game in which attacking midfielders Sebastian Lletget and Paul Arriola were also unavailable.
And they were defeated despite two replay reviews in their favor -- the first reversing a very early penalty kick awarded to the Timbers, and the second overturning a red card shown to center back Gabriel Jesus.
Portland was the clear aggressor in the opening 15 minutes, only to be thwarted by Paes' excellent denials of Juan Mosquera in the ninth minute and Evander in the 11th.
But the Timbers would eventually take a deserved lead in the 35th when Evander took a pass at midfield and was afforded space to move forward down the left.
He then cut back and curled a cross toward the penalty spot. That's where Boli met the ball, running at full speed to create space between himself and Dallas' two center backs before powering a header past Paes.
The Timbers sat deeper after halftime but looked more likely to score a potential second goal.
Paes continued to shine, with his best save of the night coming in the 60th minute when he sprawled low and to his left to push away Santiago Moreno's effort from inside the box.
Portland goalkeeper David Bingham was not as busy, though he reacted well at his near post in second-half stoppage time to deny Sebastien Ibeagha a late leveler.
--Field Level Media