2023 Major League Soccer, Regular Season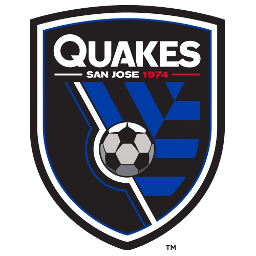 Dániel Sallói

(3')

Johnny Russell

(42')

Erik Thommy

(69')
Sporting KC rout Quakes, earn critical 3 points
Johnny Russell had a goal and an assist in the first half as Sporting Kansas City defeated the San Jose Earthquakes 3-0 to earn a much-needed three points.
Sporting has the second-most goals in MLS since May 1.
Sporting KC (7-11-8, 29 points) now stand three points below the line for the final playoff spot in the Western Conference. San Jose (9-8-8, 35 points) remains tied for the fifth spot in the Western Conference.
With Sporting holding a 2-0 lead throughout most of the second half, Erik Thommy iced the game in the 69th minute. He took possession of the ball just past the midfield stripe. He dribbled the ball undefended until he was just outside the box. He right-footed a rocket past San Jose keeper Daniel De Sousa Brito.
Tim Melia, who became the second active goalkeeper with 20,000 MLS minutes with one club (Stefan Frei, Seattle), recorded his second clean sheet of the season, the 65th of his career. He saved a penalty kick by Carlos Gruezo in the 91st minute to preserve the shutout. Melia is 14-of-31 on PK saves in his career.
Sporting jumped on the board in the third minute. Thommy fed Russell open in the right flat. Russell saw Daniel Salloi heading toward the goal and he lobbed the pass toward the net. Salloi redirected it in the air past Brito.
Russell then doubled the lead with a goal in the 42nd minute.
Following a loose ball deep in San Jose territory, Sporting regained control. Nemanja Radoja found Russell just outside the box. Russell split two defenders and then fired it past Brito with his left foot. The ball caromed off defender Tanner Beason's foot, but Beason had no chance of stopping it.
San Jose kept the pressure on Melia, but Sporting had more scoring chances. Sporting had just one more shot (7-6) in the first half, but four of SKC's shots were on target while none of San Jose's were on goal.
Since late 2016, Sporting has gone 9-2-3 against San Jose with a 6-0-1 mark at home.
--Field Level Media