2023 Major League Soccer, Regular Season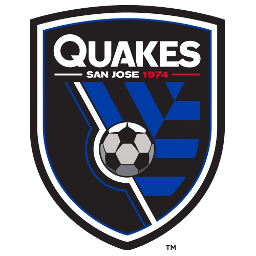 Minnesota United, Quakes strike early in 1-1 draw
Teemu Pukki scored for the second straight game and Cade Cowell answered with his first goal of the season as visiting Minnesota United earned a 1-1 draw with the San Jose Earthquakes on Saturday night.
Dayne St. Clair finished with five saves for the Loons (9-8-9, 36 points) who extended their unbeaten streak to six games (3-0-3).
Daniel made six saves for the Earthquakes (9-9-9, 36 points) who ended a two-match losing streak while also improving to 7-2-5 at home.
Minnesota United took a 1-0 lead in the fourth minute on Pukki's third goal of the season. The Finnish international took a long crossing pass from Emanuel Reynoso and then broke down the right wing where he unloaded a right-footed shot from inside the box into the far left corner of the net.
San Jose tied it 1-1 in the 16th minute when midfielder Jackson Yueill passed the ball to Cowell near the top left corner of the box. Cowell then blasted a right-footed shot that changed direction off a United player and snuck inside the near post.
Reynoso and Pukki teamed up again for what appeared to be a go-ahead goal in the 60th minute that saw Pukki drill a shot from the right side of the box into the near top corner. But the goal came off the board after a VAR review ruled Reynoso had extended his arm for a hand ball violation while taking control of the ball.
St. Clair then made a highlight-reel save in the 66th minute to keep it even on a Jeremy Ebobisse header from the edge of the six-yard box, diving and batting the ball away at the goal line.
St. Clair also came up with another diving save on a Cowell right-footed shot in the 82nd minute. Daniel also had to make a pair of big saves down the stretch, one a diving stop on a Hassani Dotson left-footed attempt from the right side of the box in the 87th minute and another on a short Reynoso try from the right side of the six-yard box.
--Field Level Media