2023 Major League Soccer, Regular Season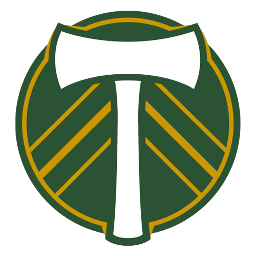 Larrys Mabiala

(28')

Claudio Bravo

(53')
David Bingham, Timbers blank LAFC 2-0
Claudio Bravo's goal puts Portland up 2-0
Claudio Bravo's goal puts Portland up 2-0
---
Larrys Mabiala and Claudio Bravo scored as the Portland Timbers defeated visiting Los Angeles FC 2-0 on Saturday night.
David Bingham made two saves in posting the shutout for the Timbers (8-11-9, 33 points), who improved to 2-1-1 under interim coach Miles Joseph and pulled within one point of the ninth and final playoff berth in the Western Conference.
LAFC (11-9-7, 40 points) took its third consecutive defeat and remained tied with Real Salt Lake for third place in the West.
Mabiala opened the scoring in the 28th minute after a pair of miscues by LAFC goalkeeper John McCarthy.
First, McCarthy misplayed a lob into the penalty area, running out to field the ball but watching it bounce past him. Defender Aaron Long got to the ball just outside the right post and knocked it out of play just before Portland's Felipe Mora could get a foot onto it with the net wide open.
The Timbers' ensuing corner kick from the right wing to the far post was headed out by LAFC's Kellyn Acosta, giving Portland another corner from the opposite wing.
Evander's corner from the left wing glanced off both of McCarthy's hands at the near post, and the ball bounced off the turf and headed toward the net. Mabiala outmuscled LAFC midfielder Ilie Sanchez to get to the ball and forcibly headed it into the net from inches away from the goal line.
Bravo made it 2-0 in the 53rd minute following an LAFC turnover near midfield. The Timbers made five quick passes to advance the ball to the top of the 18-yard box, with Santiago Moreno dropping a pass for Bravo, who dribbled near the penalty spot and rolled a left-footed shot under McCarthy.
The only first-half save came in the 44th minute, as McCarthy made a double-fisted stop on Moreno's shot from just outside the top center of the 18-yard box.
McCarthy finished with three saves.
--Field Level Media