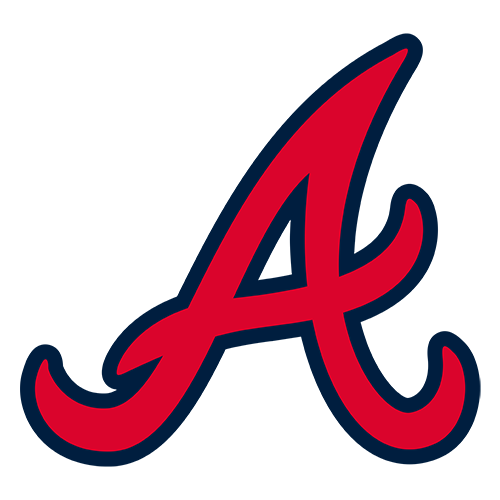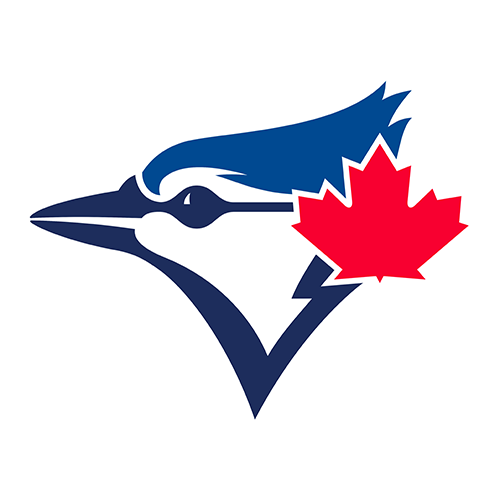 Dickey tosses 3 scoreless innings, Blue Jays top Braves 3-1
DUNEDIN, Fla. -- R.A. Dickey tossed three scoreless innings, Michael Saunders hit his third homer in as many games and the Toronto Blue Jays defeated the Atlanta Braves 3-1 on Monday.
Dickey, the 2012 NL Cy Young Award winner, allowed one hit to Gordon Beckham to open the third. The knuckleballer threw 31 pitches and walked one.
"I think the No. 1 thing that I care about at this point is having a repeatable mechanic," Dickey said. "Are my pitches in the strike zone? Are all three of the pitches that I mainly throw coming out of my hand in the strike zone and staying a strike for a long amount of time? And the answer to that is yes right now."
"I just want to keep building that end to my foundation, and then I've got about three more weeks to build up a little more arm strength and be ready to go," he said.
Saunders, who homered twice and drove in five runs during Saturday's victory over Philadelphia, connected for a long solo shot to right field in the third off reliever Alexi Ogando.
"He's confident, (and) that's big," manager John Gibbons said. "He feels good and he's got something to prove here. He wants to be a big part of this."
Ryan Goins added an RBI double for the Blue Jays in the fourth.
Reid Brignac singled home Atlanta's run off Aaron Sanchez in the fifth.
STARTING TIME
Braves: Aaron Blair yielded one hit -- a lead-off double by Kevin Pillar in the first -- in two scoreless frames. The 23-year old right-hander, rated among the organization's top prospects, threw 35 pitches, 24 strikes.
Blue Jays: After dropping 12 pounds and undergoing surgery to repair a torn ligament in his right knee during the offseason, the 41-year-old Dickey said he's feeling better than he has in a long time.
"I'm not necessarily a body image guy, but I want to feel good," he said. "I want to wake up out of bed and have those first five or six steps not kill me when I get up. Right now, I feel great. ... Before, it wasn't so much that way."
TRAINER'S ROOM
Blue Jays: LHP Brett Cecil appeared in a game for the first time since tearing his left calf muscle against Texas in Game 2 of the AL Division Series. He allowed a hit and struck out one in the eighth.
"I just wanted the calf to feel good," he said. "I knew it was, but it was just getting out there in a game situation and not feeling anything, which was the case."
TRAVIS LOOKING AHEAD
This time last spring, Toronto's Devon Travis was busy building a case that led to a start as a rookie second baseman in the opening-day lineup. Now, he just hopes to be healthy enough to start the season.
Though the likelihood of that is very slim, he admitted, the 25-year-old Travis said he has almost regained full motion in his left shoulder following major surgery in late November.
Travis had screws placed in the shoulder to stabilize a non-fused bone -- a rare, pre-existing condition that only affects about 8 percent of the population. He has not been allowed to participate in baseball activities in the four months since.
"I like to rush stuff, and this isn't something I should rush," he said. "I had serious surgery and I need to continue to remind myself that it's a process and I need to do it right."
Travis hit .304 with eight homers and 35 RBI in 62 games. He landed on the disabled list twice and did not play after July 28.
Still, Travis is confident there will be no complications when he resumes playing. A timeline, however, has not been determined when that will happen.
"I just want to get back on the field and enjoy the game that I love," he said.
TRIMMING DOWN
Toronto OF Dwight Smith was reassigned to minor league camp.
UP NEXT
Braves: Matt Wisler is scheduled to make his first start Tuesday against the Mets in Kissimmee. The righty was 8-8 with a 4.71 ERA in 20 games last season.
Blue Jays: Gavin Floyd gets his second start Tuesday against the Twins in Dunedin. The right-hander, who has appeared in just 21 games the last three seasons due to lingering elbow issues, gave up a run in two innings at Pittsburgh on Thursday.