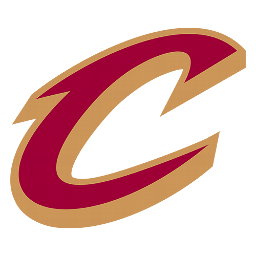 | | 1 | 2 | 3 | 4 | T |
| --- | --- | --- | --- | --- | --- |
| CLE | 29 | 26 | 26 | 21 | 102 |
| SA | 25 | 38 | 26 | 25 | 114 |
LeBron gets 30,000, but Spurs beat slumping Cavs 114-102
SAN ANTONIO -- LeBron James became the youngest player ever with 30,000 career points, then got upstaged by the youngest player on the court.
Spurs point guard Dejounte Murray -- a friend and mentee of James -- had 19 points, 10 rebounds and seven steals to lift San Antonio over the slumping Cleveland Cavaliers 114-102 on Tuesday night.
"He's fearless, he's not impressed," Spurs coach Gregg Popovich said of the 21-year-old. "He really sets the pace for us. He's a fine defender. He's learning how to play the game and doing a fine job."
Murray, making his second start since replacing a healthy Tony Parker, needed that fortitude while battling James in the fourth quarter. He soared for a tip follow, then rose to disrupt James' driving layup, which led to a 3-pointer by Danny Green that gave the Spurs a 105-94 lead with 4:20 remaining.
"(Murray) was great," said LaMarcus Aldridge, who had 30 points for San Antonio after being selected as an All-Star reserve earlier in the day.
"He's very athletic and he brings something at that position that we haven't had in a while. I was proud of him down the stretch. I thought he kind of grew up tonight."
James had 28 points while becoming the seventh member of the 30,000-point club, yet he couldn't keep the Cavaliers from dropping their 10th in 13 games.
"I don't ever fully appreciate what I do anytime I accomplish something, no matter if it's a win or a loss," James said. "I'm looking forward to the moment when I can be done with the game and I can sit back with my family and my friends and we can drink some wine and talk about all the accomplishments that I had and feats I was able to accomplish."
Murray's effort helped San Antonio push past Cleveland in a battle between teams entangled in turmoil.
The Spurs denied reports that injured superstar Kawhi Leonard is unhappy with how the team is handling his right quadriceps tendinopathy and wants to be traded.
The Cavaliers, meanwhile, acknowledged reports that they held a team meeting to address Kevin Love's early exit due to illness from a blowout loss at Oklahoma City and his subsequent absence from the following day's practice. The airing of grievances eventually focused on the team's poor play, which included a 148-124 loss to the Thunder on Saturday.
"If you're going to speak out and talk, you've got to back it up and we didn't do that tonight," Cleveland coach Tyronn Lue said. "We talked about that this morning."
Love said the Cavs have a history of thriving on chaos, and they seemed to put the dysfunction aside early as James got the seven points he needed to reach his milestone.
After missing his first two midrange jumpers and a pair of free throws, James made two driving layups and a 20-footer, and then rose above Green for a 19-foot jumper with one second remaining in the first quarter to reach the mark. The shot put Cleveland up 29-25.
At 33 years and 24 days, James is the youngest player to get 30,000. Bryant was 34 years and 104 days when he got there.
"It's just a special moment," James said. "It's something I never set out to do. I'm not even a score-first guy when it comes to playing basketball. I love getting my teammates involved and seeing my teammates be excited about scoring and me getting assists. For me to sit here and be the youngest player ever to reach 30,000 ... I put a lot of work into my game and it's been a byproduct of that."
TIP-INS
Cavaliers: With 30,021 points, James joined Kareem Abdul-Jabbar (38,387 points), Karl Malone (36,928), Kobe Bryant (33,643), Michael Jordan (32,292), Wilt Chamberlain (31,419) and Dirk Nowitzki (30,808) on the list. ... Iman Shumpert returned after missing two months following arthroscopic surgery on his left knee. He played seven minutes Nov. 27 against Philadelphia in his previous appearance. ... Cleveland's bench is averaging a franchise best 41.1 points per game this season. ... The Cavs have allowed 100 points in four straight games.
Spurs: Aldridge is the first Spurs player who didn't play his rookie season in San Antonio to make the All-Star team since Artis Gilmore in 1986. ... San Antonio is 38-7 at home against Cleveland. ... Pau Gasol did not play after spraining his right wrist against Indiana on Sunday. ... The Spurs have had at least one player selected for the All-Star Game in 39 of 41 years, missing out in 1989 and 1997.
A CHANGE IS COMING
After resisting making a change to the starting lineup, Lue said he is ready to do so.
"I'm going to make a change," Lue said, but declined to specify the move.
NO RELATIONSHIP STATUS UPDATE
Popovich denied reports that Leonard's relationship with the team had soured and that he wanted to be traded from the only franchise he has played with.
"I don't even know why you would ask that," Popovich said. "(The relationship is) no different than it has been for the whole time he's been here."
ON-THE-JOB TRAINING
James gave Murray some advice after the lanky point guard fouled the Cavaliers' veteran under the basket in the fourth quarter.
"`Great D, don't reach at the end," Murray recalled James saying. "That was a mental thing for me."
UP NEXT
Cavaliers: Host Indiana on Friday night.
Spurs: Visit Memphis on Wednesday night.
---
More AP basketball: https://apnews.com/tag/NBAbasketball
Regular Season Series
SA leads 1-0
Frost Bank Center
8:00 PM, January 23, 2018
Coverage: TNT
Attendance: 18,418
Capacity: 18,354
Referees:
Mark Lindsay
Dedric Taylor
Tom Washington
2023-24 Central Standings
2023-24 Southwest Standings