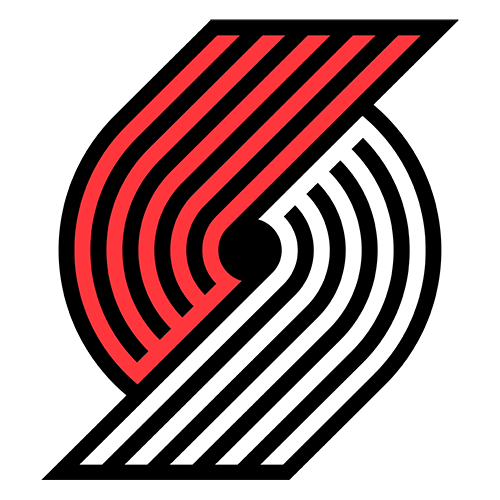 | | 1 | 2 | 3 | 4 | T |
| --- | --- | --- | --- | --- | --- |
| POR | 21 | 21 | 24 | 26 | 92 |
| OKC | 26 | 23 | 25 | 32 | 106 |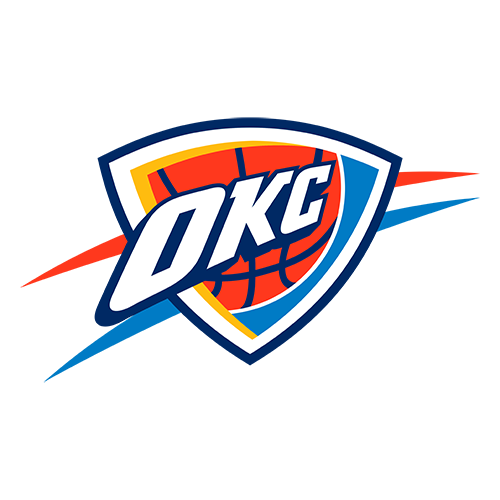 Russell Westbrook scores 32 to help Thunder win home opener
OKLAHOMA CITY -- So far, Kevin Martin considers it an easy transition into James Harden's old role as the Oklahoma City Thunder's top bench player.
Having two All-Stars to work with can make it look that way.
Russell Westbrook scored 32 points, Kevin Durant had 23 points and 17 rebounds and the Oklahoma City Thunder beat the Portland Trail Blazers 106-92 on Friday night to win their fourth straight home opener.
Martin added 19 points, hitting a 3-pointer and a runner during an 11-2 spurt that extended the Thunder's lead to 95-81 with 4:05 remaining. Durant had the assist on both baskets.
"They have to pick their poison when it comes to us," Martin said. "We're both used to putting up numbers in this league, so they're going to take him and he's going to make the easy pass to me or ... they took me and then I made the pass to him.
"We can read off each other very well."
LaMarcus Aldridge led Portland with 22 points and 15 rebounds and first-round pick Damian Lillard followed a sizzling debut with 21 points and seven assists. The Trail Blazers shot 36 percent and were unable to follow up their surprising opening win against the Los Angeles Lakers.
"We competed for most of the game," first-year Blazers coach Terry Stotts said. "We had a hard time putting the ball in the basket."
Oklahoma City bounced back from an opening loss at San Antonio that at least temporarily shifted the focus off Harden's departure. The NBA's Sixth Man of the Year was traded to Houston on Saturday night, shaking up the Thunder's second line before they could even play a game after making it to the NBA Finals.
He wasn't missed as much in this one.
Oklahoma City led throughout the second half, but twice allowed Portland to get within one point late in the third quarter. Lillard's right-handed floater got the Trail Blazers within 64-63 with 3:04 left in the period, before Durant hit a free throw and Nick Collison got free for a two-handed dunk.
The Thunder never looked back, finishing with a 44-24 scoring advantage in the paint and a 23-6 edge on the fast break.
"We just ran the floor better. A lot of guys finished a lot better around the basket. That got us easy points," said Westbrook, who was 13 for 24 from the field and had six assists.
Durant ended up with a full stat line, finishing one shy of his career best in rebounds to go with seven assists and six of the Thunder's 12 turnovers while dabbling at the point guard.
Collison was Oklahoma City's only other player in double figures, with 12 points. He dived to save a ball from going out of bounds on one baseline, getting it to Westbrook, who whipped it ahead to help Durant earn two free throws.
"I saw the ball and was able to get after it quick," Collison said. "I feel good. I feel like I'm reacting well. I feel like I'm really locked into the game.
"Those are the type of plays you can make if you're really locked in mentally, where you can just go get it and react."
The sequence finished off the Thunder's big fourth-quarter run and effectively put the game away.
"We got enough stops. That was big. We finally were getting some stops and created some separation," Collison said.
Wesley Matthews chipped in 17 points and J.J. Hickson contributed 14 points and 12 rebounds, seven on the offensive end, for Portland. Lillard, who joined Oscar Robertson and Isiah Thomas as the only players with at least 20 points and 10 assists in an NBA debut, had seven assists and two turnovers.
"It's not really about how I play," said Lillard, the No. 6 pick in this year's draft. "It's more about the team making a few more shots to get the win."
Durant scored seven points in the middle of an 11-0 run as the Thunder recovered from an early deficit to take a 24-18 lead after Martin's jumper from the left wing, his first basket at home with his new team.
Portland rallied to go ahead briefly with the first eight points of the second quarter, only for Martin to hit a 3 and start a 7-0 response that put Oklahoma City back on top to stay.
"When you talk about chemistry with our group, you haven't been around our group," Thunder coach Scott Brooks said. "James was a good player but it wasn't Dr. James. He wasn't helping the group stick together. All the guys do that."
As a group, the Thunder bench outscored Portland's reserves 42-15.
"You have to have a punch coming off the bench. I think that's one of our biggest strengths right now," Martin said.
"We've just got to keep on jelling as a group and help the first unit when they need a little rest."
Game notes
Durant had 12 points and 10 rebounds in the first half. It was only the second time in his career that he had a double-double by halftime. The other time came March 9, 2011, against Philadelphia. He said afterward that he has set a goal of averaging a double-double this season. ... The Houston at Oklahoma City game on Nov. 28, marking Harden's only return to Chesapeake Energy Arena of the season, was picked up by NBA TV on Friday. The network also dropped its coverage of a Portland-Oklahoma City rematch on Jan. 13 and added Tuesday's Thunder-Raptors game. ... Rookie Jeremy Lamb, one of Oklahoma City's acquisitions in the trade for Harden, entered late and hit a 3-pointer for his first NBA points.
Regular Season Series
OKC Wins 4-0
Paycom Center
8:00 PM, November 2, 2012
Attendance: 18,203
Capacity: 18,203
Referees:
James Capers
John Goble
Pat Fraher
2021-22 Northwest Standings