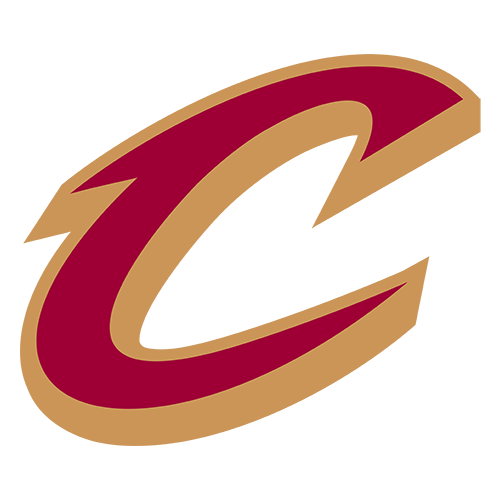 | | 1 | 2 | 3 | 4 | T |
| --- | --- | --- | --- | --- | --- |
| CLE | 21 | 25 | 27 | 18 | 91 |
| OKC | 27 | 30 | 22 | 27 | 106 |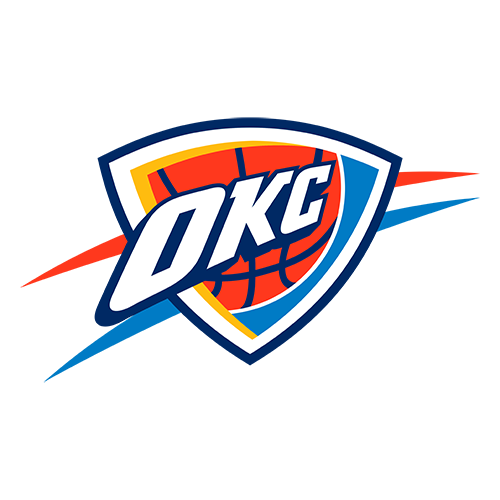 Russell Westbrook, Kevin Durant fuel Thunder's win vs. Cavs
OKLAHOMA CITY -- When Russell Westbrook banked in a buzzer-beater from just short of half-court, Kevin Durant called the shot 80 percent luck and only 20 percent skill.
Whatever the case, it was just what the Oklahoma City Thunder needed.
Westbrook banked in the circus shot during a rough-and-tumble 27-point outing, Durant added a season-high 26 points and the Thunder beat the Cleveland Cavaliers 106-91 on Sunday night for their fourth straight victory.
"He busted the game open for us," Durant said. "They had hit some shots and we had missed a lot going into the fourth, and that kind of broke their back a little bit."
Westbrook, a career 29-percent shooter from 3-point range, had made just 6 of 24 behind the arc to start the season and coach Scott Brooks suggested before the game that he needed to start making more if he was going to keep taking so many.
Westbrook may have temporarily extinguished that talk with a few well-timed connections, the first one coming as he ran along the sideline and banked in a desperation shot at the end of the third quarter.
The Cavs had closed a 13-point deficit down to three before he hit the buzzer-beater and then started the fourth quarter with two much more routine 3-pointers.
"The one at the end of the quarter kind of was a heave, but the other two were good passes from Eric (Maynor) and I just knocked them down," Westbrook said.
Cleveland coach Byron Scott said he had instructed his players to use the team's foul to give after Daniel Gibson's three free throws cut the deficit to 76-73 with 2.7 seconds left. They didn't, and Westbrook made the pivotal play of the game.
"We wanted to take the foul once they caught it and started dribbling up the court. (Gibson) said he just thought he was going to throw up a bad shot," Scott said. "I told him, 'That's why we wanted you to foul him before he got to half court."
Kyrie Irving led the Cavs with 20 points, Alonzo Gee chipped in 18 points and Gibson scored 16 off the bench.
Scott mixed up his bench rotation, going with Jon Leuer and Omri Casspi while holding out C.J. Miles. He wasn't terribly pleased with the results, although Cleveland held a 29-22 edge in bench scoring.
The Cavaliers were without first-round draft pick Tyler Zeller for a third straight game after he sustained a concussion and a broken cheekbone, but Scott said that's no reason for Gibson to be the only reserve performing well.
"We've just got to get somebody else on that second unit to step up. The opportunity's there," Scott said. "The opportunity's there. I'm just hoping one of these guys will just step up and take a chance and take hold of it.
"If not, we'll just keep trying to find different pieces to the puzzle."
Irving hit back-to-back 3-pointers after Oklahoma City had taken a 63-50 lead midway through the third quarter. His driving layups on consecutive possessions got Cleveland within 67-65 with 3:42 to go in the period.
The Thunder's Kendrick Perkins protected the lead by scoring inside on a basket interference call before Westbrook set up Durant's two-handed slam.
Even though Westbrook hadn't scored in the first 9 minutes after halftime, Brooks didn't take him out for his usual break at the end of the third quarter.
"My gut was telling me to keep him in there," Brooks said. "He didn't play a lot of minutes in the first half, so I knew that I had some extra minutes in him. I just felt that we needed his toughness in tonight's game."
Westbrook rewarded him with a jumper in the lane and a 3-pointer to help fend off Irving's onslaught, and it only got better from there. Including the desperation shot, Westbrook made four straight 3-pointers when it counted the most.
"He's worked on it. He's going to continue to work on it," Brooks said. "That one was probably a lucky shot but other than that, they were shots he can make."
Kevin Martin led Oklahoma City's reserves with 16 points and Serge Ibaka had 14 points and seven blocks. Westbrook had 10 assists but also eight turnovers.
The Cavaliers hit eight of their first 10 shots and raced out to a quick 17-7 lead, but then fell just as cold as they had been hot as soon as Waiters checked out with his second foul. Eight of Cleveland's next nine shots were off-target, giving the Thunder the opening they needed to pull ahead for good.
Westbrook converted a finger roll and a jumper and set up Thabo Sefolosha's 3-pointer during a 15-2 comeback, and Oklahoma City kept rolling against Cleveland's reserves. Martin had a three-point play and a fast-break layup early in the second to make it 34-23.
Game notes
The Cavs were Oklahoma City's second straight opponent that was playing the fifth game of a six-game road trip. ... Daniel Orton made his first appearance with the Thunder with the game out of hand in the final 2 minutes. He blocked a Gibson 3-pointer and got his first points by running out for a layup at the other end. ... Orton was active because backup center Hasheem Thabeet missed his second straight game with a sprained left ankle.