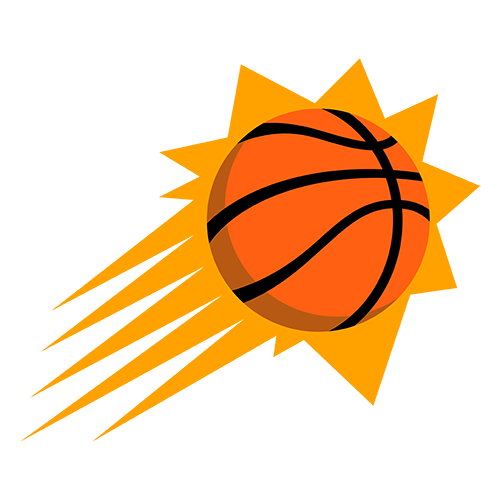 | | 1 | 2 | 3 | 4 | T |
| --- | --- | --- | --- | --- | --- |
| PHX | 28 | 25 | 25 | 18 | 96 |
| OKC | 32 | 22 | 30 | 30 | 114 |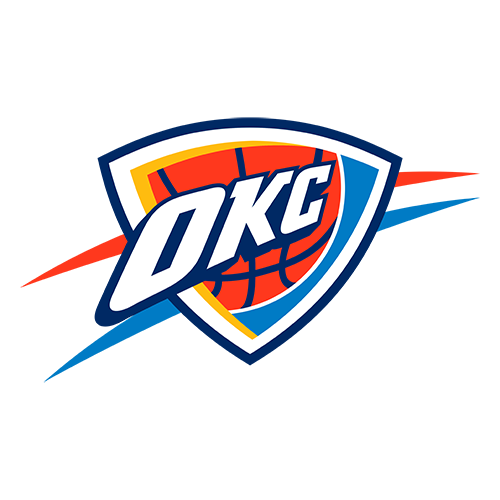 Russell Westbrook returns from cut near eye, propels Thunder
OKLAHOMA CITY -- Receiving eight stitches above his right eye might have been painful, but it wasn't enough to keep Russell Westbrook from practicing his whirling dervish ways Monday night for the Oklahoma City Thunder.
Westbrook returned from the wound to finish with 24 points, nine assists and seven rebounds, Kevin Durant scored 30 points, and the Thunder pulled away in the fourth quarter for a 114-96 win over the Phoenix Suns.
"When you see blood, you don't know what to do," Durant said of Westbrook. "I was glad he came back here and got stitched up and was able to play again. He came out there with a lot of anger and it showed on both ends of the floor. He pushed us over the top."
Oklahoma City extended its home-court winning streak to 12 games -- longest in the NBA -- and won on New Year's Eve for the fifth straight year since the franchise moved from Seattle. The Thunder closed 2012 by winning 15 of its last 17 games.
Luis Scola scored 24 points to lead Phoenix, which dropped its sixth straight game and fell to the Thunder for the seventh straight time. The Suns haven't beaten Oklahoma City since December 19, 2010.
Westbrook left the game late in the first half with a cut over his right eye that required stitches. In his absence, the Thunder started the second half with Reggie Jackson at point guard and went on a 12-0 run to seize control. Oklahoma City never trailed again, although Phoenix pulled within two points twice in the opening minutes of the fourth quarter.
"It was just energy," Durant said. "We just upped our energy level. We were moving the basketball so well. Everybody was touching it. We got good shots."
After missing about seven minutes of game time, Westbrook came straight from the locker room with tape above his eye, checked in with 6:24 left in the third quarter and went to work. He drew a foul and made both free throws, and after a two-handed dunk by Durant, Westbrook drilled a 17-foot jumper, then hit three free throws after being fouled behind the arc.
Westbrook then assisted on a basket by Serge Ibaka and followed with a 3-pointer to put Oklahoma City ahead 82-68, its biggest lead of the game, at the 3:44 mark.
"Russ is tough," Oklahoma City coach Scott Brooks said. "He competes. He does a lot of good things. Russell plays with a lot of emotion, a lot of toughness. He just plays hard. I'm so proud of the way he plays every night. He doesn't miss games. He doesn't miss practice. He just competes every time down the court.
"Like a lot of our guys, he's not always perfect, but his effort most nights is always good. Russell came back and gave us good effort and energy and toughness."
Scola had seven points in a 9-2 run by the Suns that pulled them within 84-78 by quarter's end, and Phoenix closed within 87-85 with 9:05 left on a basket by Jermaine O'Neal. But Nick Collison answered with a 16-foot jumper for the Thunder, and after a couple of empty possessions by both teams, Thabo Sefolosha's 3-pointer with 7:32 left put Oklahoma City up 92-85.
The Thunder put the game away with a 12-2 run, capped by a eight-foot floating jumper by Westbrook in the lane with 3:08 left to make it 104-89.
"I thought we played well up until the last five or six minutes of the game," Phoenix coach Alvin Gentry said. "I thought P.J. (Tucker) did about as good of a job as you can on Kevin (Durant). It's really difficult to think you're going to be able to stop the Thunder every single time with (Westbrook and Durant) on the court."
Durant recorded his 13th outing this season of 30 points or more, but had a poor shooting night, finishing 11 of 24 from the field. Westbrook, who has struggled with his shot in recent games, finished 7 of 16. Ibaka scored 16 points, Sefolosha added 14 points and Collison had 10 points and nine rebounds for the Thunder.
Goran Dragic added 16 points for Phoenix, while Marcin Gortat had 12 points and 10 rebounds, and O'Neal had 12 points.
"We have a problem of closing out the games," Gortat said. "We just don't know how to execute in the last few minutes and we have to work on it. That's it."
The Thunder led 54-53 at halftime, but lost Westbrook temporarily after he was inadvertently elbowed while attempting a layup with 1:32 left in the half. Westbrook went down, bleeding from around his right eye, as no foul was called and play continued.
"It's just part of the game," Westbrook said of the injury. "Stuff like that happens and you've just got to be prepared for it."
The Suns stayed in the game in the half by shooting 51.2 percent from the field and 42.9 percent (6 of 14) from 3-point range. Sebastian Telfair hit three 3-pointers in four attempts in the first half but didn't score again.
Game notes
The Thunder recalled first-round draft choice Perry Jones III and a pair of former Kentucky players, center Daniel Orton and guard DeAndre Liggins, from the Tulsa 66ers of the NBA Development League. ... The Suns have recorded 1,998 wins in franchise history and are all but assured of being the fourth-fastest franchise to reach the 2,000-win mark, trailing Boston, the Los Angeles Lakers and Philadelphia. Phoenix's next two games are Wednesday against Philadelphia and Friday against Utah, both at home ... Longtime Oklahoma Christian University professor, coach and administrator Max Dobson received the Devon Community Hero Award from the Thunder for his 37 years of teaching a class in which students work with special-needs children from Edmond Public Schools. Among those celebrating Dobson in a video shown during the ceremony was Oklahoma women's basketball coach Sherri Coale, whom Dobson recruited to OC in the early 1980s ... The Thunder recorded their 32nd straight sellout at Chesapeake Energy Arena, including 15 this season.
Regular Season Series
OKC leads 1-0
Paycom Center
8:00 PM, December 31, 2012
Attendance: 18,203
Capacity: 18,203
Referees:
Tony Brothers
Michael Smith
Nick Buchert
2022-23 Pacific Standings
2022-23 Northwest Standings