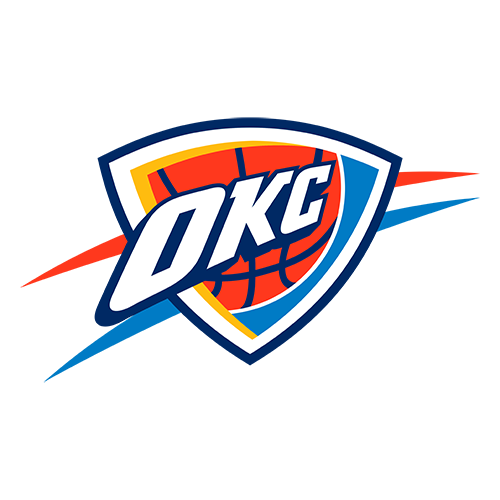 | | 1 | 2 | 3 | 4 | T |
| --- | --- | --- | --- | --- | --- |
| OKC | 20 | 33 | 20 | 26 | 99 |
| WSH | 30 | 21 | 25 | 25 | 101 |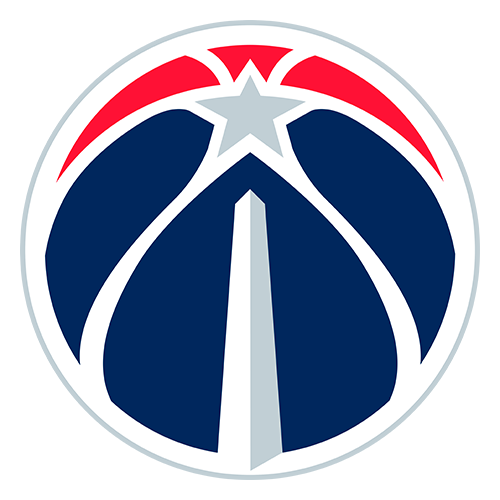 Bradley Beal's shot with 0.3 seconds left lifts Wizards past Thunder
WASHINGTON -- Bradley Beal didn't have a plan. What he had was a good move.
Beal made a jumper with 0.3 seconds left Monday night, lifting the short-handed Washington Wizards to a 101-99 win over the Oklahoma City Thunder, who missed 16 straight shots at one stretch.
Beal used a pump fake to get open for the 16-footer that gave the Wizards (5-28) their second win this season over last year's NBA finalists.
"I didn't know what I was going to do to be honest with you," Beal said. "Coach just said go make a play."
Once Beal sent the Thunder (26-8) to the showers, they were doused with cold water in the away arena.
The Wizards, playing without their top two scorers, had lost 13 of their previous 14, but they also beat the Miami Heat earlier in the season. Beal and Martell Webster led the Washington with 22 points each.
Kevin Seraphin added 19 points, and Emeka Okafor had 12 points and 12 rebounds.
Kevin Durant, who had 29 points, drove through the lane for a thunderous dunk to cut Oklahoma City's deficit to 95-94 with just more than two minutes left. Webster answered with a four-point play to give the Wizards a 99-94 lead.
Then, Ibaka made a jumper, and Durant made a 3-pointer with 36 seconds left to tie the game at 99.
"I thought we had a chance," Russell Westbrook said. "We just had to get a stop. But the way the game had been going for us throughout the game, it wouldn't surprise me if they would make a game-winner."
Durant and Westbrook each scored 20 points in Oklahoma City's last five games, but Westbrook finished with just 17 points Monday.
Serge Ibaka stepped up as Durant's complement, scoring 26 points and grabbing 11 rebounds.
The Thunder's cold stretch lasted from midway through the third quarter to midway through the fourth quarter, and they made just 43 percent of their shots and 24 percent of their 3-pointers for the game.
"We let them stick around, because we're not taking them serious enough," Durant said. "We can't do that, man. We can't do that."
Nene (right knee tendinitis) and Jordan Crawford (sore left ankle) missed the game with injuries.
Nene has played just 20 games this season while dealing with a foot problem (plantar fasciitis), but he had played in the Wizards' previous eight contests. He's averaging 12.9 points and 6.3 rebounds per game.
Crawford is averaging 15.6 points, 4.6 assists and 4.0 rebounds per game.
With John Wall, Trevor Booker and Cartier Martin also out, Washington had just nine players available.
The Wizards weren't completely short-handed.
Trevor Ariza, who missed the last 17 games with a left calf strain, returned. He limped noticeably after dunking in the second quarter, but he remained in the game.
A.J. Price also returned Monday after missing 15 games with a broken right hand.
Beal made a four-point play to end the third quarter, and that began an 8-0 Washington run. When the game got tight late, Beal delivered again.
"How many times have we been in this spot?" Wizards coach Randy Wittman said. "We're going to get the last shot. ... I said, 'It's time for us to be on the other end, to have someone step up and make a play.' Bradley made a hell of a shot."
Said Thunder coach Scott Brooks: "Truthfully, there is no way around it. The better team tonight won."
Game notes
The Wizards waived Shelvin Mack on Monday. In seven games, he averaged 5.3 points. ... Brooks said he hasn't spoken with Durant about the forward's ejection during Oklahoma City's loss to the Brooklyn Nets on Wednesday. "You have to play your personality," Brooks said. "You don't want to be a phony on the court, and Kevin's not. He's a nice young man that competes, competes fairly and competes the best way that he knows how to. I never complain about Kevin's passion." ... Four years ago, the Thunder started 3-29, even worse than Wittman's Wizards to open this season. "I know how Randy feels," Brooks said. "It's not easy, because you don't see a lot of sunshine. But, they have good players that work hard, and eventually it turns around. ... Kevin Durant helps, also." ... The Wizards' 30 first-quarter points matched a season high for the opening period.