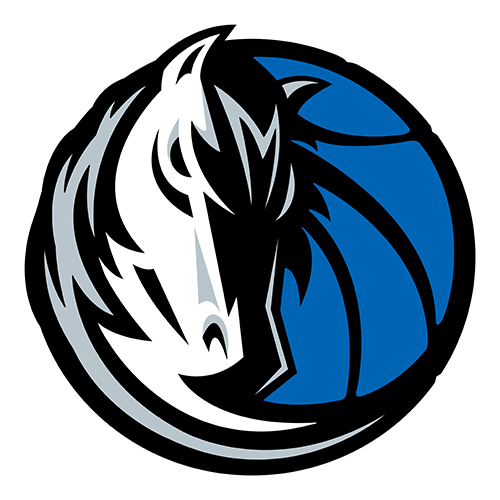 | | 1 | 2 | 3 | 4 | T |
| --- | --- | --- | --- | --- | --- |
| DAL | 22 | 22 | 23 | 24 | 91 |
| OKC | 29 | 39 | 24 | 20 | 112 |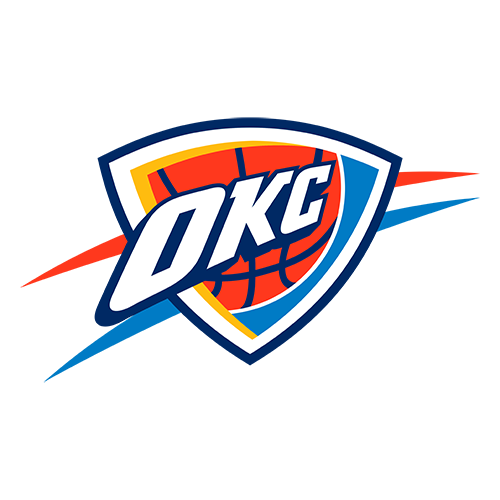 Thunder avoid third straight OT against Mavs with rout
OKLAHOMA CITY -- After two desperation shots and two overtime thrillers, the Oklahoma City Thunder were done playing close games against the Dallas Mavericks.
Russell Westbrook scored 24 points, Kevin Durant had 19 points and 10 rebounds, and Thunder blew out Dallas 112-91 Monday night while avoiding a third straight overtime game between the teams.
"The last time they came in here, they hit us in the mouth early," Durant said. "And I just told the guys that we've got to be the first hitter tonight and we've got to come out with a lot of energy, and I think we did that."
The Mavericks had tied the first two meetings this season with 3-pointers at the very end, but there was no such drama the third time around.
Oklahoma City led by at least 20 throughout the second half, winning for the 10th time in 11 meetings between the teams since Dallas beat the Thunder in the 2011 Western Conference finals on its way to the NBA championship. That includes a four-game sweep of the Mavs in the first round of last year's playoffs.
Shawn Marion was the lone bright spot for Dallas, hitting 10 of 14 shots and scoring 23 points. Dirk Nowitzki had 10 points on 3-for-11 shooting after missing the previous two games with a right adductor strain.
The Mavericks finished a four-game road trip 1-3, and now head home for their next five games -- their second-longest stretch at the American Airlines Center.
"We don't have any excuses. At this point, that would be lame to blame it on that," said coach Rick Carlisle, who was denied in his first chance to earn his 500th career win. "We got two days of rest. We were in Phoenix for a couple days. Supposedly that air makes you feel better."
He said the absence of reserve Vince Carter, who was out sick and missed his first game all season, was a factor, but "we've got to play better, too."
"When you put these guys on the open floor with catastrophic turnovers, they're going to make you look bad. I think that was it more than anything," Carlisle said.
Kevin Martin chipped in 17 points off the bench for Oklahoma City, which rested its starters in the fourth quarter and got some playing time for seldom-used reserves Perry Jones III and Daniel Orton. The Thunder have alternated wins and losses for their past nine games, and have lost two in a row only once this season.
"A good team usually responds to losses like that. I remember we used to be like that," said Nowitzki, who's not used to being on a team struggling to contend for a playoff spot.
"We responded well," Durant said. "The toughest test is to see how we do the next game. It's easy to do it. ... We've got to see if we can sustain it and keep going the next game."
The Thunder charged ahead to stay after Darren Collison headed to the Mavericks' bench with his second foul, picked up while reaching in against Durant on a made jumper with 4:10 left in the first quarter. Martin had a two-handed, alley-oop dunk and a 3-pointer during a string of nine straight Oklahoma City points, and Hasheem Thabeet's short jumper to start the second quarter made it 31-22 Thunder.
Even when Collison -- who had a season-high 32 points and hit a tying 3-pointer at the fourth-quarter buzzer in the teams' first meeting this season -- returned, the Mavs could never stop Oklahoma City's momentum.
Collison checked back in and immediately committed a turnover that led to runout layup by Westbrook, and the Thunder kept rolling until their lead reached 27. Oklahoma City hit 12 of its first 16 shots in the second quarter and had outscored Dallas 21-1 on the fast break by the time Durant bounced a slick pass to Martin for a layup on a backdoor cut to make it 61-34.
"That always gets us in trouble when we turn the ball over. We're usually not very good when we can't go back and set our defense up. That really, for us, is a recipe for disaster," Nowitzki said.
"But even defensively when we had our defense set, we didn't get much going. They got whatever they wanted. They got 3s, they got layups, they got backdoor cuts. We were ball-watching. It was just an all-around tough game."
Once the lead got lopsided, tempers started to flare. Kendrick Perkins and O.J. Mayo had to be separated, and referee Ken Mauer issued a technical foul against Perkins after reviewing the play on video. The Thunder protested that Dallas players were using inflammatory language, but Mauer explained that he was limited to video -- and not audio -- on the replay.
Oklahoma City led by as many as 33 in the fourth quarter.
Game notes
Durant tied for the NBA lead with his ninth technical foul of the season, gesturing at an official after he had a shot blocked in the third quarter. Perkins' technical was his seventh. Players are suspended one game if they receive 16 techs in a season. "I've just got to shut up. I'm racking them up. Sometimes I get too excited and I voice my opinion when I shouldn't. I've just got to shut up and play the game," Durant said. ... Carlisle said center Chris Kaman still had not been cleared to practice after sustaining a concussion a week ago. ... The Mavericks were averaging 20.1 fast-break points over a 10-game stretch before being held to six in a win at Phoenix on Friday and 11 against Oklahoma City. "We want to play fast all the time. We want to play fast and aggressive without being frantic and stupid," Carlisle said.