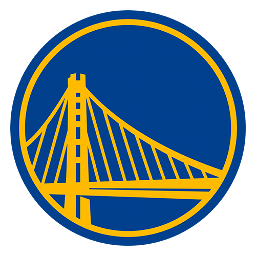 | | 1 | 2 | 3 | 4 | T |
| --- | --- | --- | --- | --- | --- |
| GS | 25 | 28 | 20 | 24 | 97 |
| IND | 31 | 23 | 31 | 23 | 108 |
Pacers hang on after fight, withstand Stephen Curry's 38
INDIANAPOLIS -- If the Indiana Pacers learned anything from their 108-97 win over the Golden State Warriors on Tuesday, it's exactly how close they are as a team.
Team unity and having each other's back has been a theme for the Pacers, and they had a chance to show it when center Roy Hibbert got involved in a fourth-quarter scuffle.
Hibbert was ejected following the skirmish that began when he and David Lee exchanged shoves under the basket after a missed shot.
"There were two or three guys coming after (Hibbert)," Pacers forward David West said. "We preach and talk about togetherness, so that's part of what we're going to do. We're going to defend one another. They came after him too many times."
West, who had 28 points and seven rebounds, also was called for a technical foul, along with the Warriors' Lee, Stephen Curry and Klay Thompson, for the altercation.
No players left the bench.
Curry scored a season-high 38 points and Thompson had 13 for the Warriors (33-24), who had a three-game winning streak snapped.
Curry tried to push Hibbert away and was shoved twice to the court as the fight went from the key to the baseline.
"Seriously, I didn't even feel him," Hibbert said of Curry. "I saw some light-skinned guy. I don't know if it was Klay Thompson or Steph Curry, I just knew there was a light-skinned guy by me."
Hibbert believes he will face a suspension.
"Indiana's a very physical team," Lee said. "They're one of the most physical teams, if not the most physical team in the East."
George Hill had 23 points and seven assists, and Paul George had 21 points and 11 rebounds for the Pacers (36-21), who have won five straight.
"It was just physical play," Curry said. "Teams are gearing up for playoff basketball and amping up the intensity a little bit."
The Pacers built a 95-85 lead midway through the fourth quarter and not even the scuffle shook them up as they ended a three-game skid against Western Conference teams.
When play resumed, Ian Mahinmi made a free throw and later West had three baskets, Lance Stephenson hit a 3-pointer and George scored on a jumper to give the Pacers a 104-87 lead with 3:28 left to play.
"We knew we had to (close it out) with Roy going out," George said. "We knew we had to close that game. We're happy about this, but it's one game."
Indiana's Danny Granger played 18 1/2 minutes and scored five points off the bench in his first home game this season.
He wasn't in the locker room for media availability after the game.
Pacers coach Frank Vogel said he wants to get Granger back in the starting lineup and is looking at a possible two-week timetable, but said he will review it week-by-week.
"My expectations are that we'll get him back into the starting lineup as soon as possible," Vogel said.
Curry hit a jumper and a 3-pointer and the Warriors took a 5-0 lead to start the game. Hill, who had 15 points in the first quarter, hit two 3-pointers, including one to tie the game with 4:19 left in the period.
With the Warriors trailing 52-43, Curry hit a 3-pointer and two more field goals before Lee scored on a layup to get them within 54-53 at halftime.
Regular Season Series
Series tied 1-1
Gainbridge Fieldhouse
7:00 PM, February 26, 2013
Attendance: 14,426
Capacity: 17,923
Referees:
Ron Garretson
Derrick Collins
Violet Palmer
2022-23 Pacific Standings
2022-23 Central Standings