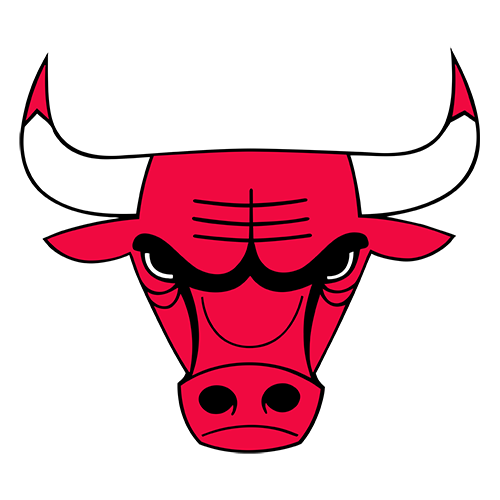 | | 1 | 2 | 3 | 4 | T |
| --- | --- | --- | --- | --- | --- |
| CHI | 23 | 29 | 16 | 15 | 83 |
| SA | 22 | 25 | 25 | 29 | 101 |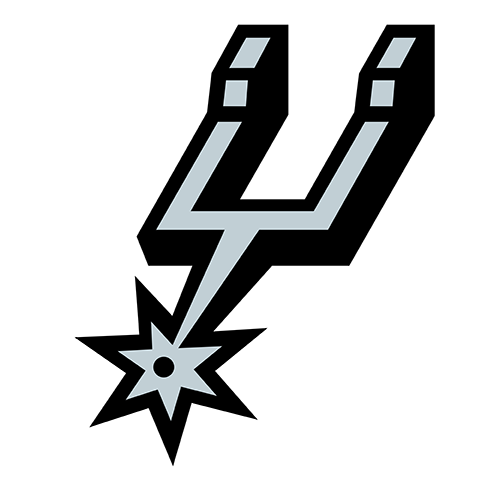 Tim Duncan double-double helps Spurs sink Bulls
SAN ANTONIO -- San Antonio coach Gregg Popovich will not tolerate excuses, so the Spurs know better than to feel self-pity when a key player such as Tony Parker is injured.
Instead, San Antonio is actually feeling pretty good about itself.
Tim Duncan had 18 points and 10 rebounds, and the Spurs beat the Chicago Bulls 101-83 on Wednesday night in a matchup of teams missing their starting All-Star point guards.
Manu Ginobili added 18 points and nine assists, Tiago Splitter had 13 points and 10 rebounds, and Kawhi Leonard scored 14 points for San Antonio (48-14), which won its third straight since Parker was injured.
Parker is expected to miss about four weeks with an ankle sprain and Derrick Rose has yet to play for Chicago this season after undergoing major knee surgery.
San Antonio continued to play well without Parker, shooting 54 percent from the field and handing out 22 assists to maintain the league's record.
"In the first half it was not great, not bad either, but the second half was great," Ginobili said. "We attacked and moved the ball around the court from side to side and that is what you have to do against good defensive teams. I think that is something we should be really satisfied about."
Marco Belinelli had 21 points, Luol Deng added 19, Marquis Teague had 11 and Carlos Boozer 10 for the Bulls.
Chicago led by as many as 14 points before San Antonio rallied behind increased defensive activity. The Bulls shot 8 for 31 in the first 18 minutes of the second half.
"You can't hold on to the ball," Chicago coach Tom Thibodeau said. "The ball has to move side to side. They're too good defensively. In the second half we settled; we took some poor shots. With the depth that they have, they're going to make you pay."
San Antonio's bench outscored Chicago's 45-18, with Patty Mills scoring 10 of his 13 points in the second half.
"That is my role, to come off the bench and bring energy both offensively and defensively," Mills said. "My role is to shoot the ball when open, so I have a great opportunity now. We all have to fill the shoes of Tony being out and tonight was a great showing of Spurs basketball and identity."
San Antonio needed that energy after falling behind 52-47 at the half.
The Spurs chipped away at the lead in the third quarter, finally taking a 66-65 advantage on Boris Diaw's free throw that completed a three-point play.
"I thought defensively we were really on the mark in the second half all the way around," Popovich said. "I think all the way around it was a really fine effort. It was a physical game. It looked a lot like a playoff game atmosphere with intensity."
Nate Robinson's 3-pointer put the Bulls back ahead, but the Spurs went on a 14-0 run to bridge the third and fourth quarters.
Deng's 3 ended the run, pulling the Bulls within 80-71 with 9:27 left in the game.
San Antonio was able to close out its third straight win at home, outscoring Chicago 54-31 in the second half.
"That's a championship team right there," Chicago center Joakim Noah said, slumped in his chair in visible despair. "They do all the little things. Play together, defensively, everybody's on the same page. They make very little mistakes. You've got to give credit where credit is due."
Chicago opened strongly, leading by as many as 14 points in the first half.
Energized by the loudest reception for any opponent this season aside from the Los Angeles Lakers, the Bulls rallied from an 8-0 deficit.
The Bulls forced four turnovers and five missed shots in a 15-1 run for a 21-16 lead with 46 seconds left in the first.
Robinson was 1 for 8 in the first half, but his only basket capped the run. He stripped DeJuan Blair and drove the length of the court, channeling Karl Malone as he placed a hand behind his head and posed as he leapt for a layup.
After the Spurs took a 32-31 lead on Stephen Jackson's 3, the Bulls went on a 15-0 run as Teague hit a pair of 3s and Belinelli added another. Chicago led 52-47 at halftime.
Game notes
Robinson has played all 61 games for the Bulls this season while Rose, Bulls G Richard Hamilton (back) and G Kurt Hinrich (foot) have missed a combined 91 games. . With Cory Joseph starting the past two games, Ginobili is the only Spur playing significant minutes who has not started this season. Aron Baynes, who has appeared in nine games since signing Jan. 23, and James Anderson, who was waived Dec. 10 after appearing in 10 games, are the only other players on this season's roster to not start. . Popovich said he talks regularly to his mentor, former Spurs coach and current SMU coach Larry Brown. "I just talked to Coach yesterday. He's enjoying (coaching SMU) because he gets to practice ... all the time. If Larry Brown can practice and teach, he's a happy camper. That's great. He's enjoyed the school and I know he's enjoyed being back in the saddle. He'll go crazy if he's not coaching." . Bulls GM John Paxson played his first two seasons with the Spurs before signing with the Bulls as a free agent in 1985. Paxson spent his final nine seasons in Chicago, where he won three straight NBA titles alongside Michael Jordan.