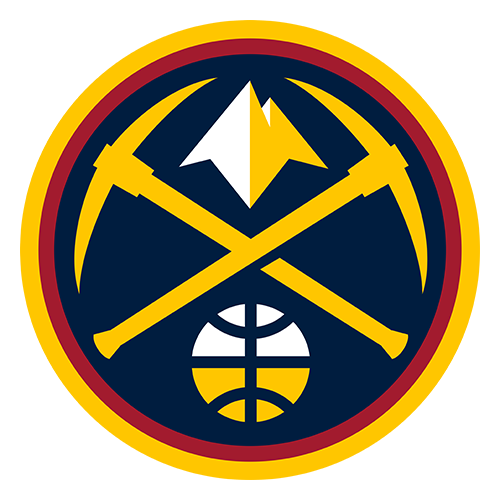 | | 1 | 2 | 3 | 4 | T |
| --- | --- | --- | --- | --- | --- |
| DEN | 18 | 20 | 30 | 18 | 86 |
| NO | 27 | 32 | 27 | 24 | 110 |

Hornets blow out Nuggets, snap Denver's 15-game winning streak
NEW ORLEANS -- Even Brian Roberts couldn't believe the performance he delivered to help end Denver's 15-game winning streak.
Starting for only the second time, the rookie doubled his season high with 18 assists, Ryan Anderson scored 23 points and the short-handed New Orleans Hornets beat the Nuggets 110-86 on Monday night.
"It's crazy to fathom, having 18 assists," Roberts said. "Guys play years and don't have that many assists. Somebody pointed out I had more assists than they had as a team. For me to come out in my second start and do that is just a testament to my teammates making shots."
And to Roberts' work ethic, too. He never had 10 assists in four years at the University of Dayton, where he was more of a scorer than a facilitator. Then he spent five years trying to make an NBA roster before hooking on with the Hornets last summer, re-working his game to become a pass-first player.
Eleven of those passes turned into assists in the first half alone against the Nuggets, who finished with four fewer assists than Roberts. He became the 20th rookie to have 18 assists or more and the first since Darren Collison did it for New Orleans in 2010.
"I've had to grind and just fight to be on the team just to make an opportunity for myself," Roberts said. "It's something I know I don't take for granted. But without my teammates making shots, it's not even a discussion."
Anderson was 5 of 11 on 3-pointers, and the Hornets sank 14-of-25 3s overall. Darius Miller, starting in place of injured shooting guard Eric Gordon, was 4 of 5 behind the arc and had 16 points as seven Hornets scored in double figures.
New Orleans won its third in a row and was in control all the way. The Hornets led by nine at the end of the first quarter, by 21 at the half and by 18 entering the fourth.
Danilo Gallinari had 24 points for the Nuggets, who were without starting point guard Ty Lawson (right heel injury) for the third consecutive game. Denver lost for the first time since Feb. 22 against Washington after matching its 1969-70 ABA team's record of 15 straight victories.
"We played a bad game and they played a great game," said Nuggets point guard Andre Miller, who had nine points and six assists. "We were constantly taking the ball out of the basket and getting frustrated. Our game plan was to trap the ball, and their point guard found the open man. They outplayed us and outworked us at both ends."
The Hornets answered every Nuggets run, the last of which closed the gap to 96-84 when Kenneth Faried hit a tough bank shot and was fouled with 6:07 left. New Orleans' Anthony Davis followed with two free throws, Darius Miller drained a face-up 3-pointer and Davis leaped high to jam in a rebound follow, extending the lead to 103-84.
The closest Denver came in the second half was 67-58 after a 16-4 spurt midway through the third quarter. But the Hornets' Roger Mason Jr. immediately hit back-to-back 3-pointers, and New Orleans was up by double digits the rest of the way.
This one was never close.
The Hornets went ahead 25-11 in the first quarter, getting back-to-back, wide-open 3-pointers from Anderson to cap the early run against the sluggish Nuggets. No one picked up Anderson, who led the NBA in 3-point baskets last season, when he shot from straightaway on the first one. Denver left him unguarded again as he made another 3 the next time down the court.
The Nuggets' winning streak was well on its way to ending.
"We didn't really talk about that too much," Roberts said. "We had a lot of stuff going on in here in this locker room, so we didn't want to worry about streak busting or anything like that. We just wanted to come out and play together."
Denver missed Lawson, who had averaged 21.8 points in his last 18 games, much more than New Orleans missed starting point guard Greivis Vasquez or Gordon.
"He's important to us because he makes everyone else fit," Nuggets coach George Karl said. "These last three games we were thinking we are better than we are. It's human nature."
Wilson Chandler returned for the Nuggets after missing two games with a left shoulder injury and finished with 11 points. Faried added 13 points.
Gordon, who is tied for the team lead with 16.5 points per game, sat out with a sore left ankle. Vasquez sat out with a sprained left ankle after starting the first 70 games.
Roberts, who added 13 points for his first double-double, and Miller, who was 6 of 7 from the floor, excelled in their absence.
"A lot of times this year we've let teams come back after we got ahead of them," Darius Miller said. "We didn't want to do that tonight. They went on a great run and had us on our heels a little bit, but we bounced back."
Most of Miller's baskets came off of passes from Roberts.
"It doesn't happen if he (Roberts) doesn't work hard," Hornets coach Monty Williams said. "He works his tail off."
Game notes
Nuggets reserve guard Julyan Stone left with a hyperextended right knee injury in the first half and did not return. . The Hornets started a big week of home games. They face the Los Angeles Clippers and former New Orleans point guard Chris Paul on Wednesday, and the Miami Heat on Friday. The Heat extended their winning streak to 27, beating Orlando on Monday. . A sign of the Nuggets' lack of aggressiveness: They picked up their first foul in the second quarter at the 3:49 mark and their first foul of the third quarter with 3:08 left.
Regular Season Series
DEN Wins 2-1
Smoothie King Center
Attendance: 11,185
Capacity: 16,867
Referees:
Tony Brothers
Pat Fraher
Bennie Adams
2022-23 Northwest Standings