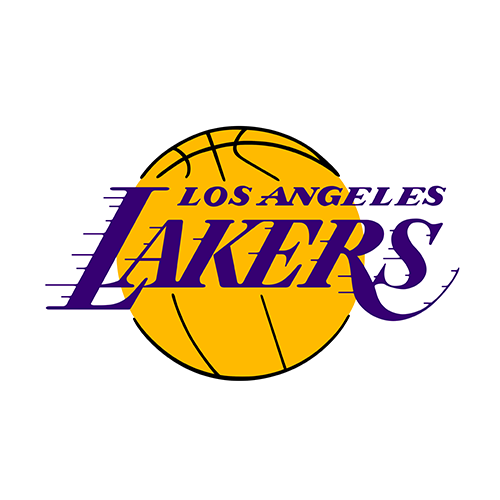 | | 1 | 2 | 3 | 4 | T |
| --- | --- | --- | --- | --- | --- |
| LAL | 16 | 24 | 36 | 27 | 103 |
| GS | 28 | 35 | 31 | 15 | 109 |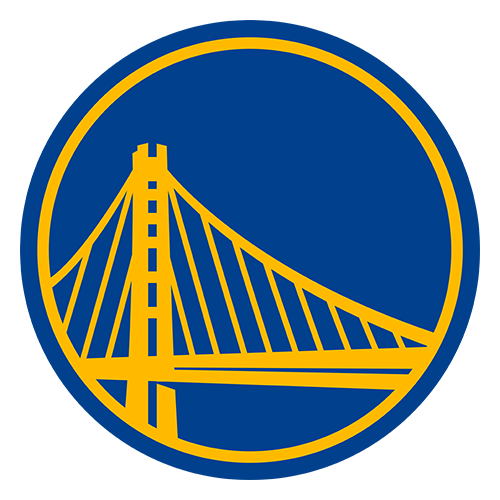 Sprained ankle doesn't stop Stephen Curry as Warriors beat Lakers
OAKLAND, Calif. -- Stephen Curry shifted the focus from his troublesome right ankle by putting the Golden State Warriors on firm footing in the Western Conference playoff chase.
Curry had 25 points, 10 assists and seven rebounds on the sprained ankle, and the Warriors held off the Los Angeles Lakers 109-103 on Monday night.
"I've been through a lot with the ankle," Curry said. "This year has been a new feeling."
Both in the Bay Area and in Southern California.
David Lee added 23 points and 12 rebounds, and Klay Thompson scored 22 points to propel the Warriors to a 25-point lead early in the third quarter in a matchup with huge playoff implications. Golden State (41-31) improved to a game ahead of idle Houston (39-31) and 4½ games in front of the Lakers (36-35) for sixth place in the West.
"We are the better basketball team," Warriors coach Mark Jackson said. "They are in the rear view mirror and I have not checked it and I will not."
Los Angeles' lead over Utah (35-36) for the final playoff spot is down to one game. The Jazz beat Philadelphia 107-91 in Salt Lake City earlier Monday night.
Kobe Bryant scored 36 points and Steve Nash had 21 points, nine rebounds and seven assists in an otherwise lackluster Lakers effort. Los Angeles has lost three straight games, and the latest was never even close.
"We just got to maintain our poise and just think about execution and what we're going to do," Bryant said. "You got to look at what teams are doing against us in terms of spreading us out and rolling the big, and now we collapse and we're releasing the shooters. This is about the third game in a row that that's happened to us. Not get overly emotional. Just look at what's going on and just make adjustments."
Hasn't happened yet.
Questionable to play since spraining his twice surgically repaired ankle in Saturday's victory over Washington, Curry sat out the morning shootaround and often grimaced during a pregame workout at the arena. Jackson called Curry a "game-time decision," though Lakers coach Mike D'Antoni never doubted Curry would play -- or play well.
Curry said his ankle would've been too sore to play on in the morning. He said it loosened up by the afternoon, and he felt no limitations on the court.
With the dynamic point guard leading the way, the Warriors received contributions from all over.
Thompson hit three of his six 3-pointers in the first quarter, and Curry made another one. Festus Ezeli added an alley-oop from Jarrett Jack and put back a miss to give Golden State a 28-14 lead.
The reserves kept the momentum going, with Jack outrunning everybody for a coast-to-coast layup and tossing in a floater to start the second quarter. He had 19 points.
The usual sprinkling of Lakers fans shouted chants of "M-V-P!" when Bryant shot free throws. But they were drowned out by the Warriors fans who sold out Oracle Arena for the 25th straight game and screamed "Beat L.A.!" at every chance.
The frustration for the Lakers finally started to show. First, Metta World Peace jawed at Lee, then awkwardly patted the All-Star forward's head once officials intervened. A few minutes later, Dwight Howard picked up a technical foul while exchanging words with Lee and an official after he was called for a foul on Lee's layup.
Both Lakers big men struggled on both ends. Howard had 11 points and 15 rebounds, and Pau Gasol was held to seven points and eight rebounds as he works his way back from a right foot injury.
"We're trying to get into the playoffs right now. That's more of a disappointment," D'Antoni said. "But we still have time to figure it out. Still have time to get into the playoffs, still have time to make an impact. But time is running out."
The half ended when Lee dunked the ball with 1.9 seconds left, World Peace threw away an inbounds pass and Curry lobbed to Andrew Bogut for an alley-oop over Bryant, who just walked through the tunnel behind the basket and into the locker room as his team inbounded the ball. But not before taking one quick glance at the scoreboard: Warriors 63, Lakers 40.
"We made a statement in that first half," Jackson said.
World Peace stayed in the locker room in the second half because he "felt fluid" in his left knee. The rest of his teammates had to endure a blowout loss, though not before Bryant added a few highlights, including spinning past Thompson along the baseline and finishing a reverse dunk over Lee that drew roars from each fan base.
Steve Blake's 3-pointer sliced Golden State's lead to 105-96 with 2:51 remaining in the fourth quarter. Bryant followed with a spinning jumper in the lane before Bogut cut down the middle past Howard for an uncontested layup that ended the little drama this game had.
Golden State clinched a non-losing season for the first time since finishing 48-34 in 2007-08, the year after making the playoffs for the last time. The Warriors hadn't had a better record than the Lakers this late in a season since 1993-94.
Now they'll likely be in front for good.
Game notes
Lakers reserve F Antawn Jamison played through pain in his sprained right wrist. He had five points in 14 minutes off the bench. .. The Lakers had won six straight against the Warriors, including the two previous games this season. ... The teams meet for the final time this season in Los Angeles on April 12.