EASTERN CONFERENCE 1ST ROUND - GAME 2
Series tied 1-1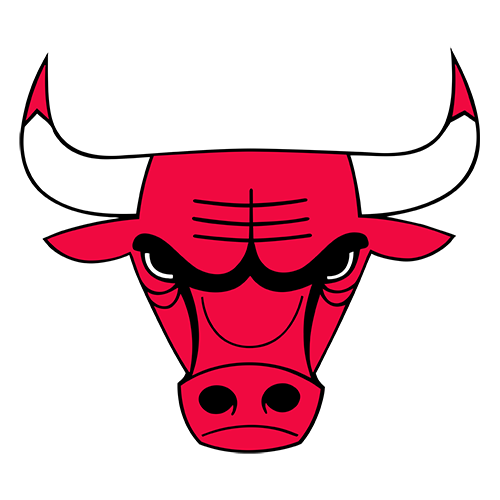 | | 1 | 2 | 3 | 4 | T |
| --- | --- | --- | --- | --- | --- |
| CHI | 20 | 27 | 22 | 21 | 90 |
| BKN | 17 | 29 | 11 | 25 | 82 |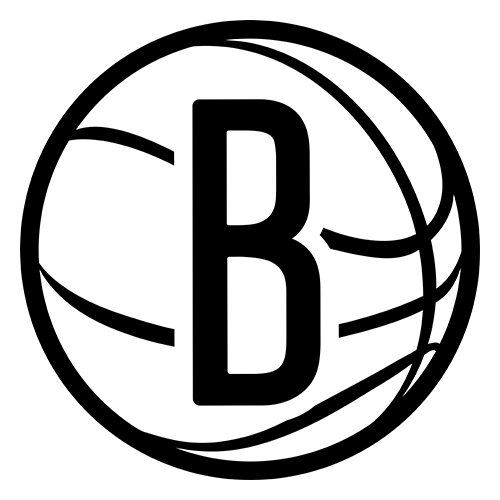 Bulls hold off Nets to even opening-round playoff series at 1-1
NEW YORK -- Whatever pain Joakim Noah was feeling in that achy right foot would have to wait.
Blowing a chance to even the Chicago Bulls' playoff series would have hurt so much worse.
Noah gutted his way through a foot injury that made it difficult to even run in Game 1, making three fourth-quarter baskets as the Bulls beat the Brooklyn Nets 90-82 on Monday night to tie their first-round series at one game apiece.
"I thought overall, I thought Jo was very rusty in the first game but willed it, and I thought he willed it again tonight and we needed every bit of it," Bulls coach Tom Thibodeau said. "To me, it's obvious we're a much better team with him on the floor."
Carlos Boozer had 13 points and 12 rebounds, and Luol Deng bounced back from a poor opener with 15 points and 10 boards for the Bulls, who became the first team to win a road game this postseason.
They did it the only way they know how: with bruising Bulls defense.
"I feel like overall our team played passionate basketball tonight and that's a plus, because it was ugly in that Game 1," Noah said.
Chicago held the Nets to two baskets in the third quarter to build a big enough lead to hold off a charge in the fourth.
Noah finished with 11 points and 10 rebounds for the Bulls, who host Game 3 on Thursday.
Brook Lopez scored 21 points for the Nets, who shot 35 percent from the field and were just 4 of 21 from 3-point range. Star point guard Deron Williams was 1 of 9, finishing with eight points.
"We didn't get stops, which was the key for us because then we couldn't get out and run like we wanted to," Williams said. "We have to do a better job defensively next game. I've got to do a better job of everything really. This was a bad one for me."
After an unrecognizable defensive effort in a 106-89 loss in Game 1, when they allowed the Nets to shoot 16 of 20 in the second quarter, the Bulls got back to the mentality that has helped them overcome a number of injuries, including the season-long absence of Derrick Rose.
Noah, who has battled plantar fasciitis and whose status was in question coming into the series, played 25½ minutes, just passing the 20-to-25 that Thibodeau said he would be limited to.
The All-Star center, who grew up and played high school basketball here, missed 12 of the final 15 games of the regular season. He was ineffective in 13 minutes Saturday, finishing with four points, but he was all over the court in the second half Monday, scoring 11 points and grabbing seven rebounds and fighting for any loose ball he could get near.
"He's willing it is what he's doing, and to his credit," Thibodeau said.
Joe Johnson scored 17 points but shot 6 of 18 for the Nets, who couldn't even reach the 87.5 points they averaged against the Bulls in the regular season, let alone the 106 they rang up in the opener.
Two nights after the first major postseason game in Brooklyn since the 1956 World Series, the crowd wasn't as energetic and neither were the Nets, who didn't give the fans much to cheer about with poor starts in both halves.
"Our execution when they made an adjustment or when they increased the defensive pressure, we didn't handle it or react as well as we need to," Nets interim coach P.J. Carlesimo said.
The Nets didn't make their first field goal of the third quarter until Williams' only basket of the game with 6:35 remaining in the period. Reggie Evans dunked less than a minute later, but that was about it for the Nets' offense.
Boozer converted a three-point play to start a 9-2 run to end the period, and Chicago was ahead 69-57.
Brooklyn was 2 of 19 (10.5 percent) in the quarter, missing all three 3-point attempts. Noah's low-scoring backup, Nazr Mohammed, had as many baskets in the period as the Nets.
Chicago pushed it to 14 points early in the fourth before Brooklyn cut it to five. Noah had two baskets around a 3-pointer from Nate Robinson as the Bulls seemed in control again with an 80-68 lead, but Johnson hit two 3-pointers in an 8-0 surge that trimmed it to 80-76 with 4:12 to play.
But Johnson missed an open 3-pointer that could have cut it to one, and back-to-back baskets by Deng and Noah extended the lead to 86-78.
The Nets were trying for their first 2-0 lead in a series since the first round in 2004, when they swept the Knicks. But they couldn't get the quick pace that favored them in Game 1, forcing themselves to beat Chicago's defense in the half court, and they couldn't do it.
There were even some boos from the fans who stuck around to the end and had lost interest much earlier. The overhead video board encouraged them to wave towels during a third-quarter timeout, but it seemed it was mostly missed or ignored, as there was no noticeable response.
The Nets missed eight of their first 10 shots, allowing the Bulls to get into the defensive game they need. Brooklyn shot just 33 percent in the first quarter, missed five of its six 3-point attempts, and Chicago led 20-17.
The second quarter is where it got away from the Bulls on Saturday, but this time they methodically increased their lead to seven midway through the period. A 12-3 run by the Nets, capped by three straight jumpers by Lopez from about the same spot, gave them a 39-37 lead, though Chicago quickly stopped the momentum by answering with six straight and let 47-46 at the break.
Kirk Hinrich finished with 13 points and Robinson had 11.
Game notes
This will be the first Chicago-Nets series that isn't a sweep. The Bulls won 3-0 in the first round in 1998 during their last title run. ... Former New York Giants teammates Justin Tuck and Michael Strahan sat together. ... The 11 points tied the Nets' franchise record low for the third quarter in a playoff game.