EASTERN CONFERENCE SEMIFINALS - GAME 3
MIA Wins series 4-1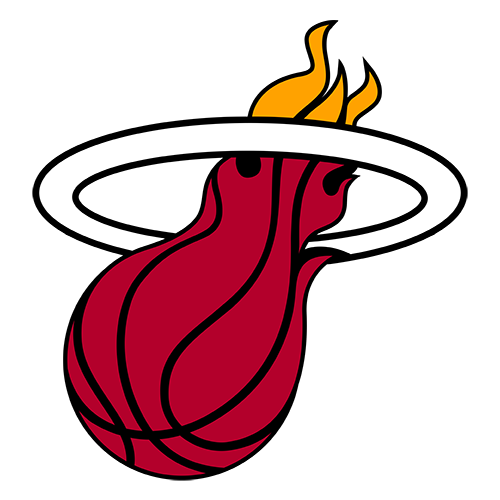 | | 1 | 2 | 3 | 4 | T |
| --- | --- | --- | --- | --- | --- |
| MIA | 25 | 27 | 18 | 34 | 104 |
| CHI | 25 | 25 | 20 | 24 | 94 |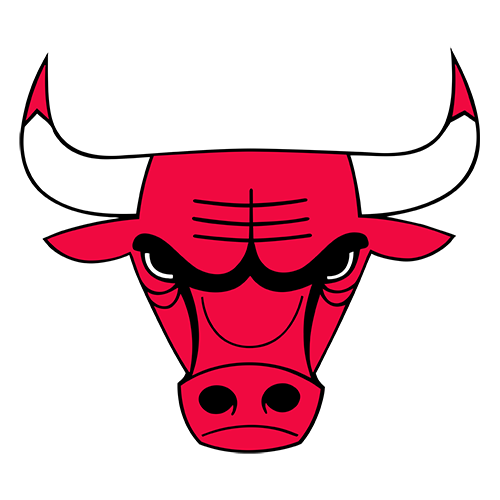 Heat hold on to take 2-1 series lead on Bulls
CHICAGO -- So much for South Beach style. The Miami Heat showed again they can get down and dirty.
LeBron James came on strong down the stretch to finish with 25 points, Chris Bosh added 20 points and 19 rebounds, and the Heat followed up the most lopsided playoff win in franchise history with a 104-94 victory over the Chicago Bulls on Friday night to take a 2-1 lead in the Eastern Conference semifinals.
Shaking off a shove to the court that earned Nazr Mohammed an ejection and James an accusation of flopping from Bulls coach Tom Thibodeau, the four-time MVP came through down the stretch, scoring 12 in the fourth quarter.
Norris Cole matched his postseason career high with his second straight 18-point performance, and the Heat pulled out a tight win after blasting the Bulls 115-78 on Wednesday.
This time, Chicago refused to go quietly. Never mind that the Bulls were coming off the worst playoff loss in franchise history. Put aside the fact that the ailing Luol Deng and injured Kirk Hinrich (calf) remained sidelined, not to mention Derrick Rose, and that Mohammed got ejected in the second quarter for shoving James to the floor.
In the end, it was the Heat grinding out the victory.
"You can't win a championship being pretty and shiny," Bosh said. "You're going to have to get dirty. You're going to have to play physical. You're going to have to dive on the floor. You're going to have to do things that are extremely tough.
"I think people forget just two years ago we were a half-court, grind-it-out kind of team that was trying to beat you down. Just because we've moved to more of a free-flowing offense, we're more spread a little bit, that doesn't mean that we are just a run-and-gun team."
The Heat prevailed on a night when James was off target most of the way, hitting just 6 of 17 shots and even getting blocked on a layup by Nate Robinson in the third quarter.
But he and Cole hit two big 3-pointers. Bosh perked up after two quiet games, finishing one rebound shy of the club playoff record, and Miami's bench outscored Chicago's 36-8.
"For (Bosh) to have 19 rebounds, and for Norris to come off the bench and defend the way he did against Nate and also contribute offensively -- a big-time drive in the fourth and a big-time 3 as well," James said. "Those two guys were the reason we won the game."
Carlos Boozer led Chicago with 21 points. Robinson and Jimmy Butler each scored 17. Joakim Noah added 15 points and 11 rebounds, and Marco Belinelli had 16 points, but the Bulls couldn't pull this one out.
They were within 85-83 when Cole scored on a finger roll with about four minutes left, and Miami started to take control from there. James answered a 3-pointer by Belinelli with one of his own, and after Boozer hit a jumper for Chicago, Cole buried another 3 for the Heat to make it 96-88 with 1:48 remaining.
Finally, the Heat could breathe a little easier. Nothing about this one was easy, though.
Playing in Chicago for the first time since their 27-game win streak ended there, the Heat got all they could handle.
The Bulls made it clear early on they were going to put up a fight, and that had nothing to do with all the pushing and shoving.
Yes, there was plenty of that again. After Noah and Taj Gibson got ejected in Game 2, things got tense early in this one.
There was Miami's Chris Andersen landing on a driving Robinson late in the first quarter and Noah giving the Heat forward a shove while he was still down.
Things reached a boiling point early in the second.
With James dribbling upcourt, Mohammed said he reached in because he wanted to take a foul and stop a potential break. Their arms got tangled. Mohammed fell, and when he got up, he gave James a hard shove to the court.
Both players picked up technicals. Mohammed got tossed with 9:29 left in the half, and that, he said, he didn't deserve. He did point the finger at himself for delivering that shove, but he also insinuated James flopped.
"I mean, you saw the play," Mohammed said, laughing.
Thibodeau came right out and said James did just that.
"From my angle, I just saw a guy basically flop," Thibodeau said. "And I'm going to leave it at that."
James sat there for a few moments before his teammates helped him up and opted not to retaliate.
"I'm here to play basketball," he said.
For the Bulls, the ejection forced an already short-handed team to get by without another player.
"That's the way our league is now," Robinson said. "It's not like back in the day when Isiah Thomas and guys damn near had fights back in the day and nobody used to get kicked out. But you've got to play through it."
All that overshadowed the fact that the Bulls were hanging with the Heat and were down just 52-50 at halftime after taking that ridiculous beating in Game 2.
Chicago got Boozer involved in the early going, and he responded with 14 points in the first half after averaging just seven in the first two games of the series. Belinelli had 12, hitting three 3-pointers. But like Boozer, he also picked up three fouls.
Bosh also asserted himself for Miami with 10 points and 10 rebounds in the half, and Cole scored 11 in the first two quarters.
"We knew that being at home the Bulls were going to be a little more aggressive," Bosh said. "Probably a little bit more passionate and a little bit more intense. Those were storms we were going to have to weather."
Game notes

Gibson said he was not surprised the league fined him $25,000 for the outburst toward an official that led to his ejection from Game 2. He also sounded relieved that the punishment from the league on Friday was not worse. "I knew I was going to get hit," he said. "I was just hoping it wasn't a suspension, but I deserved (the fine)." ... Bulls great Scottie Pippen got a loud ovation when he presented the game ball before the opening tip. ... Has this been a physical series? Despite all the pushing and shoving in the first two games, Heat F Udonis Haslem said before this one that idea was being "overexaggerated." He added, "Everybody wants to say it's physical, but the Clippers and Memphis just got over a physical series, and everybody thought that was fun to watch. Now this is a physical series. It's just two teams playing at a high level, and that's it."
United Center
8:00 PM, May 10, 2013
Coverage: ESPN
Attendance: 22,675
Capacity: 20,917
Referees:
Derrick Stafford
Joe Crawford
David Guthrie
2021-22 Southeast Standings
2021-22 Central Standings