WESTERN CONFERENCE SEMIFINALS - GAME 5
MEM Wins series 4-1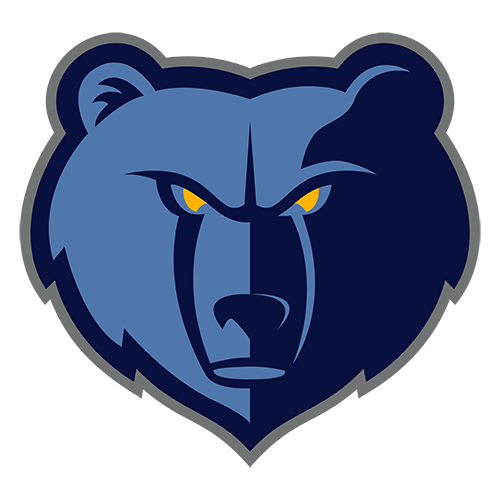 | | 1 | 2 | 3 | 4 | T |
| --- | --- | --- | --- | --- | --- |
| MEM | 18 | 32 | 14 | 24 | 88 |
| OKC | 23 | 15 | 24 | 22 | 84 |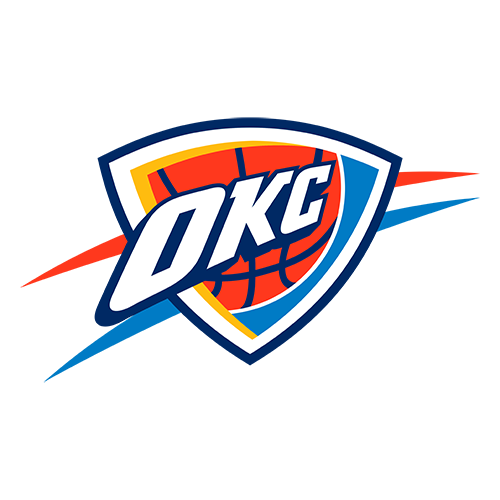 Grizzlies edge Thunder, head to franchise's first West finals
OKLAHOMA CITY -- With their trademark grit-and-grind mentality, the Memphis Grizzlies are making history for a franchise with little prior postseason success.
Zach Randolph had 28 points and 14 rebounds, Mike Conley added 13 points and 11 assists, and the fifth-seeded Grizzlies advanced to the Western Conference finals for the first time in franchise history by beating the Oklahoma City Thunder 88-84 on Wednesday night.
"This is the first time, so it definitely means a lot. I'm happy, but we've still got work to do," Randolph said. "I want to win a ring."
The Grizzlies, who got swept out of the playoffs in their first three trips and had won just one postseason series before this season, have already made it farther than ever before but still aren't satisfied.
"We're trying to do something really special. We want to go as far as we can go," coach Lionel Hollins said. "To get there, we had to get through Oklahoma City. And now, we have to get through either Golden State or San Antonio to get further."
In a series filled with games that went down to the wire, the finale fit right in -- even though the Thunder trailed by 12 with 3 minutes left.
Kevin Durant missed a 16-foot jumper from the left wing that would have tied it with 6 seconds left, finishing off a miserable shooting night for the three-time NBA scoring champion. Durant ended up with 21 points on 5-for-21 shooting, the third-worst performance of his playoff career.
"I gave it all I had for my team. I left it all out there on the floor," Durant said. "I missed 16 shots, but I kept fighting, I kept being aggressive. That's all I can ask for."
The Thunder, who made it to the NBA Finals last season, were eliminated in five games. The top seed in the West went 2-6 after All-Star guard Russell Westbrook had knee surgery two games into the first round.
"I believe in our guys. I'm disappointed we didn't win this series. I felt that we were good enough to win this series," coach Scott Brooks said.
Serge Ibaka had 17 points and eight rebounds before fouling out with 1:26 to play during a desperation comeback try for the Thunder. Reggie Jackson's 3-pointer finished off the 16-6 rally, cutting the deficit to 86-84 with 14.3 seconds remaining.
Randolph missed both free throws with 11.3 seconds on the clock to give the Thunder one last chance to save their season. Durant got the ball beyond the 3-point line on the left wing and navigated around Tony Allen before missing the jumper.
"That's the shot that we wanted. ... That's the shot I will live with 100 times out of 100 times," Brooks said.
Allen got the rebound, was fouled and made two free throws to close it out.
After letting a 14-point lead get trimmed to two, the Grizzlies regained control with a 12-2 run to start the fourth quarter and went up 76-64 with 6:03 remaining. Randolph had seven points during the stretch, including five from the foul line.
It was just a big enough cushion to finish off a series of games that all went down to the wire. The first three games featured a go-ahead basket in the final two minutes, and Game 4 went to overtime. Memphis won the final four games.
"They fought hard, they did everything that they could. Tonight, they really came back in the second half and just kept coming, kept coming," Hollins said. "We just were fortunate to just make enough plays to win the game. That's the way we've been all year, but we'll take it. They battled us and gave us everything they had."
The Thunder fell to 1-4 in elimination games over the past four seasons. Two of Durant's worst performances came in those games, with a 5-for-23 outing against the Lakers in Game 6 of the 2010 first round. His worst shooting performance in the postseason was against the Grizzlies in Game 6 of the 2011 West semifinals.
Durant played all 48 minutes.
"He wasn't going down. He didn't want to sit and watch and go down," Brooks said. "He wanted to play."
Oklahoma City got a breath of life with a bizarre play midway through the third quarter when Derek Fisher's missed 3-pointer turned into a four-point possession. Allen, who was on the bench, waved his arms to try to distract Fisher on his shot, and a shirt slipped out of his hands and onto the floor near Fisher's feet.
Referee Marc Davis ruled that Fisher's 3-pointer should count, and Durant hit the free throw resulting from a technical against Allen to get the Thunder within 60-53. Oklahoma City got as close as 64-62 by the end of the quarter, after Fisher's 3-pointer and a layup by Thabo Sefolosha.
But the Thunder missed eight of their first nine shots to start the fourth quarter to fall behind by 12, then couldn't quite recover with their star struggling so badly.
"He really wanted to carry his team. He was back home, he was trying to get a win tonight and he came out really trying," Hollins said. "Throughout the course of the series, we just tried to put pressure on him, keep fresh bodies on him. ... They had to play him and he had to be the go-to guy, and we knew that. We just tried to just make him work for everything."
Game notes

NBA commissioner David Stern attended the game and sat eight rows from the court. ... Sefolosha wore a brace on his sore left hand. He played just six minutes in the first half, then played the entire third quarter. ... It was the second straight game the Thunder scored the first seven points, only to give up the lead a few minutes later. ... Nick Collison picked up three fouls in the first 2:35 of the second quarter and got pulled. ... After the third-quarter buzzer, Jerryd Bayless made a shot from three-quarters court that did not count.