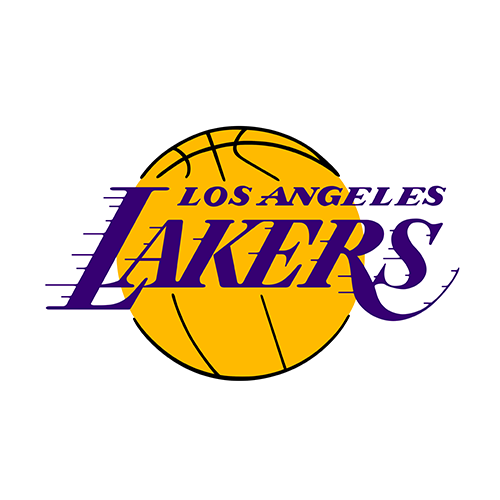 | | 1 | 2 | 3 | 4 | T |
| --- | --- | --- | --- | --- | --- |
| LAL | 16 | 24 | 23 | 31 | 94 |
| GS | 26 | 33 | 37 | 29 | 125 |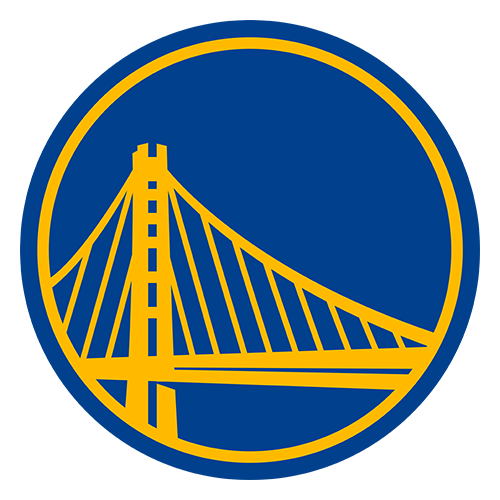 Klay Thompson scores 38 as Warriors trounce Lakers
OAKLAND, Calif. -- The night started with a laser-light show and a video montage. Then pyrotechnics fired around the arena while the starters sneaked under a giant white sheet hanging from the scoreboard above center court.
And when the curtain finally lifted on the 2013-14 Golden State Warriors, the real fireworks began.
Klay Thompson scored a career-high 38 points in a spectacular shooting performance, and the Warriors whipped the Los Angeles Lakers 125-94 in Golden State's much-anticipated season opener Wednesday night.
"A lot to live up to, but that's all right," Thompson said. "I don't think I'll keep my average up, but that's all right, too."
Thompson finished 15-of-19 from the floor, including 5-of-7 from 3-point range, to lead the Warriors to the runaway win. He capped it off with a handshake and a hug in the locker room from his father, former NBA player Mychal Thompson, who was working the game on the Lakers' radio broadcast.
"Great job," his father told him.
But it was far from a one-man show. David Lee added 25 points, eight rebounds and five assists, and Stephen Curry had 10 points and six assists as the Warriors trounced a rebuilding Lakers team playing without Kobe Bryant and Steve Nash.
Golden State led by 19 at the half, 33 at the end of the third quarter and 35 early in the fourth.
"I thought it was a thing of beauty from beginning to end," Warriors coach Mark Jackson said.
Jodie Meeks scored 14 points, and Pau Gasol had 12 points and seven rebounds for an overmatched Los Angeles team playing on back-to-back nights. The Lakers beat the Clippers on Tuesday night in their season opener.
"We probably let our emotions get too high," Lakers coach Mike D'Antoni said. "And give Golden State credit; Klay Thompson just lit us up."
After a lackluster preseason, the Warriors showed why so many believe they can contend for the Western Conference title.
Thompson swished shots. New addition Andre Iguodala distributed the ball. Big man Andrew Bogut protected the paint. Lee piled up putback points. Even Curry got in the mix, although he wasn't needed to be anywhere close to the made-for-TV star he was while leading Golden State to the second round of the playoffs last season.
On one play in the third quarter, Iguodala stole the ball and whirled a behind-the-back pass on a fast break to Lee, who touched it back to Iguodala for a layup that brought the announced sellout crowd of 19,596 roaring to its feet. Iguodala finished with seven points, four rebounds and four assists.
"It was fun to watch," Curry said.
Far fewer Lakers fans than usual showed up at Oracle Arena. And the ones who did were easily drowned out by the home fans expecting big things in the basketball-united Bay Area, where the Warriors are the only NBA team.
Not much is expected of the Lakers, who surprised some with their season-opening win over the Clippers behind 76 points from their reserves. Los Angeles' bench scored 52 against the Warriors.
D'Antoni is using a bigger rotation after the Lakers lost Dwight Howard and Metta World Peace in the offseason. Bryant also hasn't returned to practice this fall since tearing his left Achilles tendon against the Warriors late last season, and Nash was given the game off to rest with the Lakers playing on back-to-back nights.
A day later than expected, their absences finally showed.
The Warriors outshot the Lakers 53.5 to 39.3 percent, outrebounded them 48 to 39, and looked far more talented and together than their neighbors to the south.
"Growing pains. We have a lot of young guys on this team, myself included. They're going to happen," Meeks said.
And for a change, Golden State also had the brightest star.
Thompson scored 16 points and made all four of his 3-pointers to help the Warriors take a 26-16 lead after the first quarter. He had 27 points at halftime.
Thompson, who also had three rebounds and one assist, left to a standing ovation with 13.3 seconds remaining in the third quarter and the Warriors up 96-62. His previous career high was 34 points in the Game 2 win at San Antonio in the second round of the playoffs in the spring, part of a surprising run that set the stage for high hopes this season.
"When we are clicking," Jackson said, "we know how good we can be."
Game notes

D'Antoni said the tentative plan is to rest Nash for one game in back-to-back sets to keep the 39-year-old point guard fresh. ... Jackson said his one regret as Golden State's coach is not calling a timeout when Bryant tore his Achilles tendon last season. He said he didn't realize Bryant was that hurt until later. The Lakers intentionally fouled the Warriors to let Bryant come off the floor after he made two free throws. Jackson said he apologized to Bryant between exhibition games in China this preseason. "Typical Kobe. He said, 'Thank you. Appreciate it.' But he said he's coming after us next time he sees us," Jackson said. ... Warriors SF Harrison Barnes sat out with left foot inflammation, as expected, but was in uniform. Jackson said Barnes will sit out again Thursday night at the Clippers.