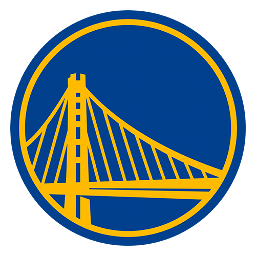 | | 1 | 2 | 3 | 4 | T |
| --- | --- | --- | --- | --- | --- |
| GS | 36 | 30 | 32 | 12 | 110 |
| PHI | 22 | 20 | 23 | 25 | 90 |
Stephen Curry has triple-double as Warriors easily hand Sixers first loss
PHILADELPHIA -- Evan Turner just had to send a good-natured text to Andre Iguodala after Philadelphia ran its record to 3-0.
"You're next."
Hardly.
Iguodala tormented his former team with a game better than any he ever played in eight seasons with the 76ers. He made a career-high seven 3-pointers, scored 32 points, had one behind-the-back assist for the highlight reel, and the Golden State Warriors handed Philadelphia its first loss of the season, 110-90 on Monday night.
"I got a good look or two, and confidence started flowing," Iguodala said.
Stephen Curry had 18 points, 12 assists and 10 rebounds for his second career triple-double.
The overachieving 76ers (3-1) were one of the early surprises of the season. Iguodala, a former Sixers All-Star, brought them back to reality.
Iguodala was sensational, setting the pace early with six 3s and 27 points in the first half. He also made the play of the young season, a behind-the-back, midair assist to David Lee. Iguodala whipped it from the corner at about the 3-point line and hit Lee in stride down the lane.
"When I was here, that was just natural to me to make plays like that," Iguodala said.
Curry had a perfect view from the other side of the court of Iguodala's catch-and-release pass.
"I'm sure we'll be seeing a lot of that on TV the next couple of days," he said.
Sixers rookie point guard Michael Carter-Williams, the Eastern Conference player of the week, missed 13 of 17 shots and scored 18 points.
The preseason Las Vegas pick as the worst team in the NBA, the Sixers beat Miami and Chicago to put them on the brink of their first 4-0 start since 2000-01.
Staying undefeated was never much of an option after the opening minutes.
Iguodala hit three 3s in the first quarter to torment his former team and help Golden State build a 16-point lead. Iguodala was traded in 2012 to Denver as part of a four-team trade that saw the Sixers land Los Angeles Lakers center Andrew Bynum. Bynum never played a second for the Sixers and signed with Cleveland. Iguodala left the Nuggets to sign with the Warriors.
Iguodala had scored only 26 points the first three games.
"I wasn't even thinking about scoring," Iguodala said. "It just kind of happened liked that."
Much like his Philly days, Iguodala was on the high-flying finishing end of a few alley-oops that sparked the offense. He soared above the rim to snare about a 70-foot pass from Curry for one slam. Booed during pregame introductions, Sixers fans were left impressed with his dunks.
"You could see how much fun we were having in the first half when he was going off," Curry said.
Lee scored 14 of his 18 points in the first half to help Golden State lead 66-42.
The Sixers had rallied in the second half in each of their first three games, and never led to open the fourth.
They trailed 98-65 in this one.
"It's very tough to keep doing it each and every night," forward Thaddeus Young said. "Tonight, it actually caught up with us."
Carter-Williams joined Shaquille O'Neal as the only NBA players to win a player of the week award to open a career. The No. 11 pick in the draft averaged 20.7 points and 9.0 assists in three games. He also outplayed Washington's John Wall and Chicago's Derrick Rose in the eye-opening efforts.
Curry, who had five steals, simply toyed with the rookie. He shot 7 of 16 and grabbed seven defensive rebounds. After his 10th assist late in the third, he was pulled. Golden State coach Mark Jackson rested his starters in the fourth with the game out of hand, a lead as large as 39 points thanks to 15 of 38 3s.
Jackson left Curry in until the final seconds of the third to grab that needed 10th rebound.
"He's done everything right for me, put me in position to be a successful coach," Jackson said. "It's a way of saying thank you. I wouldn't have kept him in much longer, but he deserved it."
Turner scored 18 points and Tony Wroten had 14 for the Sixers.
Sixers coach Brett Brown left the rookie known as MCW in the game for the fourth quarter. He missed nine of 11 shots and scored only 10 points through the first three quarters before beefing his point total in garbage time.
"We were sloppy, we were careless," Brown said. "Some of that was a result of their good defense."
Game notes

Eagles WR DeSean Jackson was at the game. ... The Sixers failed to score 100 points for the first time this season. ... Curry had two turnovers after entering with a league-high 6.3 per game. His other triple-double came against the Clippers on Feb. 10, 2010 (36 points, 13 assists, 10 rebounds). ... The Warriors snapped a five-game losing streak in Philadelphia.
Regular Season Series
GS leads 1-0
Wells Fargo Center
7:00 PM, November 4, 2013
Attendance: 11,089
Capacity: 21,000
Referees:
Kevin Cutler
Tony Brothers
Michael Smith
2022-23 Pacific Standings
2022-23 Atlantic Standings