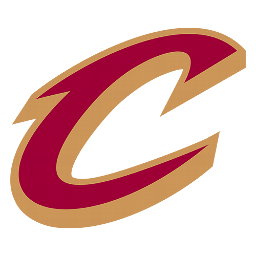 | | 1 | 2 | 3 | 4 | T |
| --- | --- | --- | --- | --- | --- |
| CLE | 28 | 29 | 31 | 32 | 120 |
| LAL | 23 | 40 | 22 | 33 | 118 |
Luol Deng scores 27 as Cavaliers squeak past Lakers
LOS ANGELES -- Mike Brown had no interest in rehashing his past with the Los Angeles Lakers -- not right now, not with his new team struggling.
He's much more intrigued by the possibilities in the Cleveland Cavaliers' future after a breakout game by their newest acquisition.
Luol Deng hit five 3-pointers while scoring 27 points, Anderson Varejao added 18 points and 18 rebounds, and the Cavaliers beat the spiraling Lakers 120-118 on Tuesday night.
Dion Waiters scored 13 of his 17 points in the fourth quarter as the Cavaliers improved to 4-16 on the road. They also won for Brown in his return to Staples Center to face the Lakers, who fired him early last season before descending into the mess of a team that couldn't keep up with Cleveland down the stretch.
"I don't care where I am, I really want wins," Brown said. "If we win, I can take some satisfaction from it, but there's a lot of learning we can do from this game, too."
Jodie Meeks hit six 3-pointers while scoring a season-high 26 points in injury-plagued Los Angeles' fifth straight defeat. Nick Young scored 28 points, but the Lakers have lost 11 of 12 heading into a punishing seven-game trip starting Wednesday in Phoenix.
"This is hard," said Young, who missed a potential tying 3-pointer with 10 seconds left. "We're losing, and we're losing players daily. It's frustrating, but we've still got to get up and play basketball. Nobody wants to get embarrassed. You've got to still take pride in that Lakers uniform."
Brown coached just 71 games with the Lakers, who hired him to succeed 11-time NBA champion Phil Jackson in 2011 and then pulled the plug on his tenure five games into last season. Brown expressed no hard feelings or regret about his brief tenure with the Lakers, saying he's still on good terms with Kobe Bryant and other Los Angeles players.
Deng had five rebounds and four assists his first big game since joining Cleveland in a trade with Chicago a week ago. He was the centerpiece of the highest-scoring regulation performance of the season by the Cavs, who hit 13 of 17 3-pointers and outrebounded Los Angeles 48-35 to earn their second win in three stops on a five-game trip.
"There's a lot more optimism and a lot more talent now that Luol has been added to the mix," said Kyrie Irving, who had 13 points. "He's a great addition, and to get him on this road trip was big for us."
Deng and Waiters put the Cavs ahead during a 12-0 rally early in the fourth quarter, but Young hit three free throws with 25.3 seconds to play, trimming the lead to two points. Tristan Thompson missed two of four free throws in the final 16 seconds, but Young missed two late 3-pointers.
"We talked at halftime about coming out with a lot of energy, and I thought we responded well," Deng said. "Once we got the lead, they tried to get back in the game, and it was back and forth. But I thought we did a good job of keeping the lead and controlling the game at the end."
Pau Gasol had 20 points and 12 rebounds in the Lakers' only home game in a 22-day span. Los Angeles will be away for the next two weeks while the Grammys take over Staples Center.
Kendall Marshall had 10 points and 16 assists for Los Angeles, which had just nine players in uniform. Bryant, Steve Nash, Steve Blake, Jordan Farmar and Xavier Henry are all out with long-term injuries, and Gasol determined he could play on his injured big toe only after pregame warm-ups.
"It wasn't like our energy and focus weren't there," Gasol said. "We hung in there, but we couldn't pull it off. ... The defense needs to improve drastically, that's for sure. Whatever it takes to secure those boards, we need to be there."
Game notes

Henry won't return from the bone bruise in his right knee for at least another week, but he's likely to be the first injured player back for Los Angeles. ... Nash won't travel on the Lakers' upcoming road trip, instead heading back to Vancouver for rehab on his assorted injuries. The two-time MVP hasn't played since Nov. 10. ... F Earl Clark, who parlayed a decent season with the Lakers into a free-agent contract with Cleveland last summer, scored two points in five minutes.