| | 1 | 2 | 3 | 4 | T |
| --- | --- | --- | --- | --- | --- |
| LAC | 21 | 35 | 11 | 25 | 92 |
| GS | 32 | 32 | 26 | 21 | 111 |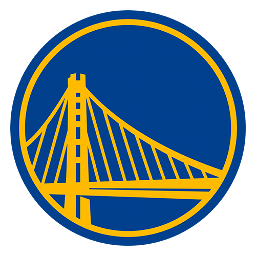 David Lee, Andrew Bogut lead way as Warriors manhandle Clippers
OAKLAND, Calif. -- No technical fouls or flagrant fouls. No hard hits or out-of-the-ordinary elbows. Not even a dustup or any extra chatter after the whistle.
This time, the Golden State Warriors wore down the Los Angeles Clippers the old-fashioned way.
David Lee had 22 points and 11 rebounds, Andrew Bogut grabbed 17 boards, and the Warriors whipped the Clippers 111-92 on Thursday night in the first game since the emerging Pacific Division rivals' spirited Christmas meeting.
"If our defense is switched on like it was tonight," Bogut said, "we have a chance to be a very good team."
Stephen Curry scored 22 points and handed out seven assists, and Bogut added 14 points and three blocks to highlight Golden State's dominating performance down low.
The Warriors outrebounded the Clippers 53 to 34 and outscored them 66 to 22 in the paint.
"We've had some special nights, so it's not like we are trying to reach for something we are not capable of doing," Warriors coach Mark Jackson said. "We are all well aware of it. What I liked about tonight was that we set the tone early and battled."
Blake Griffin finished with 27 points, Darren Collison scored 22 and DeAndre Jordan grabbed 20 rebounds for Los Angeles, which had won four straight. The Clippers looked worn out after beating Washington on Wednesday night in Los Angeles, dropping to 10-4 since All-Star point guard Chris Paul has been sidelined with a separated right shoulder.
The Warriors outscored the Clippers 26-11 in the third quarter to go ahead by 23 points. Los Angeles went just 1-for-15 from the floor in the period.
"I don't think there was a chance for chippiness tonight," Clippers coach Doc Rivers said. "If anybody would have got chippy in this game, they would have been suspended for the year. Why would you be chippy tonight? You're down by 30."
Golden State improved to 2-1 against the Clippers this season, with the home team winning each time. The Warriors (28-19) also moved within four games of the Clippers (33-16) and percentage points of Phoenix (28-18) in the Pacific Division.
The Warriors had lost six of nine entering the game after winning 10 in a row. Jackson had called out his team for playing down to its competition too often after a lackluster loss to the Wizards on Tuesday night.
Playing the Clippers was one matchup in which Jackson didn't have to worry about his team's focus.
The series has grown increasingly testy the past two seasons as both franchises have transformed from perennial losers into Western Conference contenders. That included Golden State's win in Oakland on Christmas night, which featured two ejections, two flagrant fouls and three technical fouls.
Emotions never escalated in the rematch.
The Warriors took control before most of the announced sellout crowd of 19,596 had settled into their seats. Bogut beat Griffin for a baseline alley-oop in the opening minutes and added a pair of blocks, and Harrison Barnes soared for two driving dunks during a run propelled by the second unit that put the Warriors ahead 48-29 with 8:25 remaining in the half.
Los Angeles answered behind defense and dunks -- mostly by Griffin -- in its lone run of the game. The Clippers cut Golden State's lead to 64-56 at the half, leaving most fans stunned and silent, but only for a moment.
"The energy was bad. I just didn't really feel like I ever had that wind or that second gear," said Griffin, who was held to just three rebounds after getting guarded mostly by Bogut.
The Warriors showed incredible ball movement and rebounding prowess to begin the third quarter on a 16-2 run that had all kinds of highlights.
None of the big plays during the spurt received more roars than Bogut's 20-foot jumper over Jordan with the shot clock about to expire. The Warriors big man shrugged and smiled at Jordan while backpedaling to the other end, part of a run that turned the game into a laugher.
"I wish we had it figured out," Lee said, "to do it every game."
Game notes

The Warriors have won 15 of the past 17 against the Clippers in Oakland. ... Paul, who was announced as a reserve for the Western Conference All-Star team Thursday, said it's too soon to know whether he'll be able to return for the Feb. 16 game in New Orleans. ... The Clippers and Warriors meet for the final time during the regular season March 12 in Los Angeles. ... San Francisco Giants closer Sergio Romo tossed T-shirts to fans during a timeout in the second half.