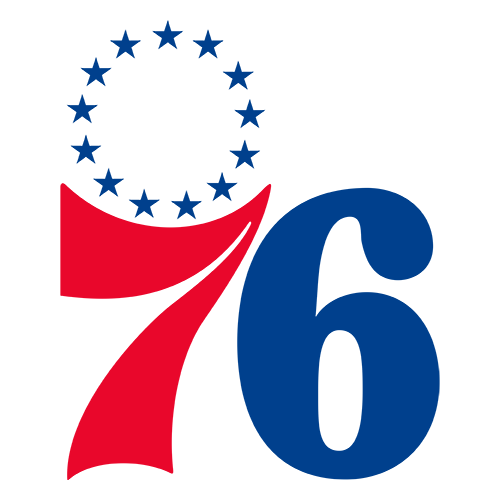 | | 1 | 2 | 3 | 4 | T |
| --- | --- | --- | --- | --- | --- |
| PHI | 16 | 33 | 20 | 33 | 102 |
| BKN | 24 | 30 | 30 | 24 | 108 |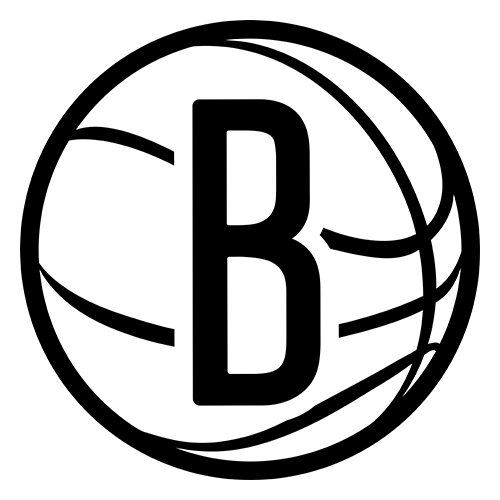 Nets halt skid at 3 losses with Shaun Livingston in lock-down mode
NEW YORK -- Neither Shaun Livingston nor the Nets were expecting to see the backup point guard playing this many minutes in his first season in Brooklyn.
On a team dealing with a rash of injuries all season, Livingston has been one of the key figures in the Nets' revival after a dismal start.
Starting alongside Deron Williams with All-Star guard Joe Johnson sidelined, Livingston's seventh steal of the night with 5.8 seconds remaining in the fourth quarter helped sealed Brooklyn's win 108-102 victory over the Philadelphia 76ers on Monday night.
"I've been on the wings obviously guarding some of the better scorers, but just trying to be active, be disruptive and help my teammates," said Livingston, who also had 13 points, eight assists and seven rebounds.
Paul Pierce scored 25 points and Williams added 21 for the Nets, who stopped a three-game losing streak.
The Nets saw their first big lead of the night, a 15-point advantage, go to waste in the first half as Philadelphia managed to take a 44-37 late in the second quarter before Brooklyn answered back with a 17-5 run to head into the half with a 54-49 lead.
Brooklyn then seemed like it was about to run away with the game with a strong start to the third quarter, relying on its defense to force some key turnovers. After a bad pass turnover by Philadelphia's Tony Wroten, Livingston found Williams for a 3-pointer that made it 78-59 with 4:21.
Trailing 84-69 to start the fourth quarter, the 76ers made nine of 10 shots and James Anderson's 3-pointer made it 104-102 with 22 seconds left.
Pierce, who made all 14 free throws, hit a pair after Michael Carter-Williams fouled him to increase Brooklyn's lead to 106-102 and Livingston sealed the victory by intercepting Carter-Williams' pass, Philadelphia's 26th turnover of the night, and converting a pair of free throws to put it away.
Livingston has come a long way since that awful knee injury almost seven years ago as a 21-year-old with the Los Angeles Clippers.
In 45 games for the Nets, the 6-foot-7 point guard has averaged 7.8 points and 3.1 assists over 24.6 minutes. As a starter, he's logged 29.2 minutes in 23 games, posting 9.4 points, 3.0 assists and 1.3 steals per game, showing flashes of the player that was supposed to be part of the Clippers' future before his injury.
"Honestly, I'm not trying to jinx it and think about it. It's a situation where I know where I've come from, mentally as well," Livingston said, adding that he's leaned on Kevin Garnett on how to manage his body.
"I just want to continue my same confidence, continue to play with the same confidence and I give credit to (Nets coach) Jason (Kidd) as well because I talk to him every day. Just getting a chance to pick his brain gives me confidence and to see the confidence that he has in me as well."
The Nets had lost to division leaders Toronto, Oklahoma City and Indiana after starting 2014 by winning 10 of their first 11 games, but got back on track against a Philadelphia team that has lost 13 of its last 16 games.
Carter-Williams scored 21 points for the 76ers, who have lost three straight. Wroten had 18 off the bench and Thaddeus Young added 17.
The Nets scored 32 points off Philadelphia turnovers.
"I think we had some careless turnovers. We tried to force some shots that led to turnovers," Carter-Williams said.
76ers coach Brett Brown wished his team could have kept those mistakes down like they did in the final quarter, when they had just two turnovers.
"Isn't that amazing? You actually get to shoot and have a chance to score," the first-year coach said.
Mirza Teletovic had 20 points off the bench, hitting 5 of 9 3-pointers.
Johnson was held out of the game due to tendinitis in his right knee. The Nets were also without reserve forwards Andrei Kirilenko, who missed his last three games with a sore right calf, and Andray Blatche, who was out with a sore hip.
Game notes

Former team minority owner and rapper Jay-Z and his wife, Beyonce, took in the game, sitting next to Russell Wilson, quarterback of the Super Bowl champion Seattle Seahawks. . Brooklyn's 15 steals were a season-high. . Garnett recorded five blocks, making him the 18th player in NBA history with 2,000 career blocks.
Regular Season Series
BKN leads 2-1
Barclays Center
7:30 PM, February 3, 2014
Attendance: 16,727
Capacity: 17,732
Referees:
Dan Crawford
Scott Wall
Karl Lane
2022-23 Atlantic Standings