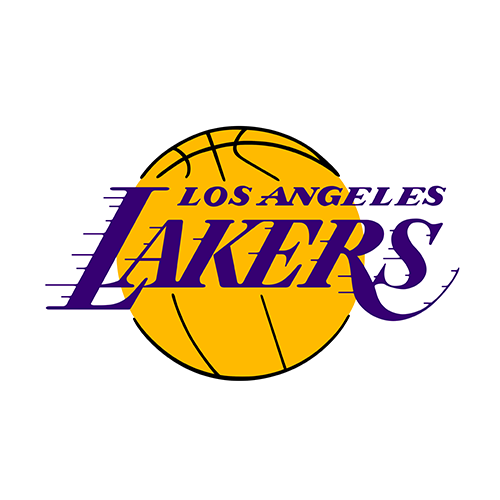 | | 1 | 2 | 3 | 4 | T |
| --- | --- | --- | --- | --- | --- |
| LAL | 36 | 34 | 28 | 21 | 119 |
| CLE | 17 | 32 | 31 | 28 | 108 |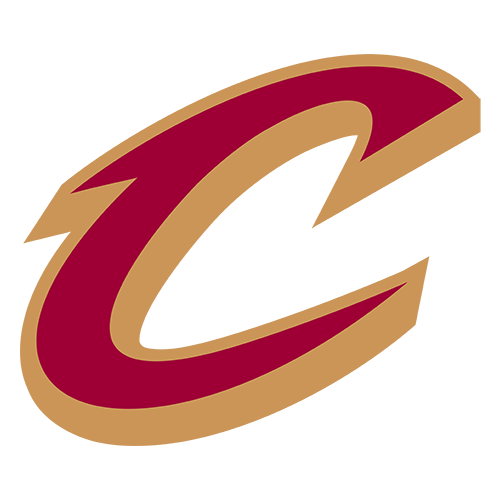 Robert Sacre plays after fouling out as depleted Lakers snap skid
CLEVELAND -- The Los Angeles Lakers left Robert Sacre on the court after he fouled out in the fourth quarter. Coach Mike D'Antoni felt it was the best move for his depleted team.
It's been that kind of year for the short-handed Lakers.
Los Angeles lost two more players to injuries Wednesday night and had to go to a little-known NBA rule to hold on for a 119-108 victory against the Cleveland Cavaliers.
"That was, by far, one of the strangest games I've ever seen," D'Antoni said.
Rookie Ryan Kelly scored a career-high 26 points and Steve Blake had his first career triple-double for Los Angeles, which snapped a seven-game losing streak. The Lakers set a franchise record for 3-pointers, going 18-for-37 from long range.
But Los Angeles' first win in two weeks was overshadowed by a bizarre ending.
The Lakers had eight available players going into the game. Then Nick Young twisted his left knee in the first half, and Chris Kaman fouled out early in the fourth quarter. When Jordan Farmar left with leg cramps in the final period, that put Los Angeles at five players.
Sacre committed his sixth foul with 3:32 remaining but stayed in the game because D'Antoni was out of healthy bodies. The Lakers were assessed a technical foul.
"That was just crazy," Sacre said. "When I got my sixth foul, I was just like, 'Oh, dang!' Then I got to come back in, so I thought it was something special. I didn't know what was going on."
Each side has to have five players on the court at all times during an NBA game. With the Lakers down to five healthy players, D'Antoni was informed by the officials that he could leave Sacre on the floor and any additional foul on the center would also result in a technical.
"I didn't know about that rule, but it's a nice rule," D'Antoni said with a chuckle.
The Lakers were without Steve Nash (rest), Jodie Meeks (sprained ankle) and Jordan Hill (strained neck). Pau Gasol (groin) and Kobe Bryant (knee) remained in Los Angeles for the three-game trip.
The situation was so unusual that Nash, who was in street clothes, went to the locker room and put on his uniform late in the game, but D'Antoni said he had no intention of putting the point guard into the game.
"I was not going to go to Nash -- it was not an option to us -- but the other thing we talked about was having Jordan go out there and just stand in the corner," D'Antoni said. "When the officials came over to explain the options to me, we decided to keep Robert out there. I knew he would be smart and not commit too many more fouls."
Nash played for the first time since Nov. 10 on Tuesday night after being out because of a nerve problem in his back. Meeks sprained his right ankle about a minute into Tuesday's game, and Hill was elbowed in the head by Kaman.
Farmar scored 21 points and Wesley Johnson added 20 for the Lakers, who shot 53 percent from the field. Blake had 11 points, 15 assists and 10 rebounds.
C.J. Miles led Cleveland with 27 points. All-Star point guard Kyrie Irving was taken out with 7:32 remaining in the third quarter and finished with 11 points as the Cavaliers lost their sixth consecutive game, tying their longest losing streak of the season.
Anderson Varejao was the only starter to play in the fourth quarter as Miles, Anthony Bennett, Matthew Dellavedova and Dion Waiters got the Cavaliers back in the game.
"They definitely deserved to be on the floor," Irving said. "That second group did a heck of a job. You have to give a whole bunch of credit to them. If I were the coach, I would have played that second group as long as he did."
"Maybe we can learn something from what that group did on the floor," Cleveland coach Mike Brown said. "They played the right way."
The Lakers built a 29-point lead in the second quarter and led 96-68 late in the third period before the Cavaliers rallied. Cleveland cut the lead to 100-90 early in the fourth and got to 114-108 before Blake's 3-pointer with 56.9 seconds left finally sealed the win.
While the Cavaliers were off Tuesday, the Lakers lost in Minnesota and flew through a snowstorm to arrive in Cleveland around 2 a.m. local time Wednesday.
Los Angeles had 22 assists on 25 field goals in building a 70-49 halftime lead while Cleveland's offense was stagnant. The Cavaliers shot 37 percent from the field and were 1-of-18 on 3-pointers.
Game notes

The Cavaliers hung a new banner of Austin Carr's retired No. 34 jersey from the rafters at Quicken Loans Arena on Wednesday. The original banner vanished last week and is still missing. Carr was the first player drafted by the franchise in 1971 and currently works as a TV color analyst for the team. ... Nash is expected to play Friday night in Philadelphia. ... Lakers G Manny Harris' second 10-day contract expired, and the team chose not to re-sign him for the rest of the season. Harris went out on a high note with 18 points against Minnesota.
Regular Season Series
Series tied 1-1
Rocket Mortgage FieldHouse
7:00 PM, February 5, 2014
Attendance: 15,205
Capacity: 19,432
Referees:
Jason Phillips
Brian Forte
Marat Kogut
2022-23 Pacific Standings
2022-23 Central Standings