| | 1 | 2 | 3 | 4 | T |
| --- | --- | --- | --- | --- | --- |
| MIA | 28 | 29 | 27 | 27 | 111 |
| GS | 20 | 26 | 36 | 28 | 110 |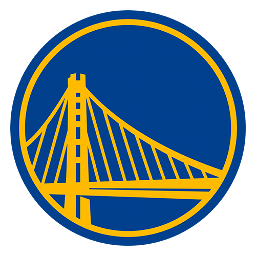 LeBron James' 36 points, last-second 3-pointer lift Heat past Warriors
OAKLAND, Calif. -- With one eye on the defense and the other on the clock, LeBron James let the time tick down before carrying the Miami Heat into the All-Star break in a way only he could.
James capped one of his best games of the season in dramatic fashion, making a step-back 3-pointer with less than a second remaining to propel the Heat past the Golden State Warriors 111-110 Wednesday night and into the break on a high note.
"I was going for the win the whole time," James said.
With teammate Dwyane Wade scratched from the lineup with a nerve irritation in his left foot, James shouldered the load for the two-time defending NBA champions. He finished with 36 points, 13 rebounds and nine assists, saving his best moment for last.
After James' fellow All-Star Stephen Curry hit a bank shot to start a three-point play that put the Warriors ahead by two, Heat coach Erik Spoelstra chose not to call timeout.
Instead, James got the ball in the half court and swished a 27-footer over Andre Iguodala with two-tenths of a second left. James stared into the stands, then patted his chest and high-stepped on the sideline, leaving the announced sellout crowd of 19,596 stunned and silent.
"Better offense," James said, "beats better defense every time."
James shot 14-of-26 from the floor, including several dazzling dunks, to help the Heat go ahead by 21 points in the third quarter. Chris Bosh added 19 points and five rebounds, and reserve Michael Beasley scored 16 points in a thrilling victory for Miami, which won without Wade for the second straight night.
The Heat (37-14) head into the break 2½ games behind Indiana (40-12) in the Eastern Conference.
"I just told them in the locker room that if I had realized he was going to work that thing all the way down to the end of the clock, I would have ran out there and screamed timeout," Spoelstra said. "I tried to design something but once he started to wind it up I decided I better not break his rhythm and let a great player make a great play, make or miss, and that's what he did."
Curry finished with 29 points and seven assists, and David Lee had 21 points and 11 rebounds for the Warriors (31-22), who rallied to take an 87-84 lead early in the fourth quarter before the teams traded baskets late.
Golden State, which beat the Heat in Miami earlier this season, had no answer for the four-time NBA MVP this time.
"That was like the ultimate buzz kill," Curry told teammates in the Warriors' locker room. He could later be heard shouting "Wow!" from the showers.
The biggest stars for both teams provided a fantastic finish.
Iguodala lost the ball before gathering himself for a desperation, 18-foot fadeway with the shot clock about to expire, giving the Warriors a 105-104 lead. James answered with a 3-pointer over Klay Thompson, then Curry came back with a short jumper to tie the score again, and James followed by splitting a pair of free throws.
As Lee came over to set a screen to his left, Curry drove to his right and banked a short jumper off the glass while getting fouled by Mario Chalmers to start a three-point play with 14.6 seconds to play, lifting the Warriors ahead 110-108 -- and seemingly for good.
James quickly changed that. He dribbled just in front of Warriors co-owner Joe Lacob sitting courtside and hit the contested 3-pointer over Iguodala, breaking into celebration to put the exclamation point on Miami's win. The Warriors didn't have enough time to get a shot off on the final possession.
The shot capped a breathtaking performance by James when the Heat needed it most.
Wade also sat out Miami's win Tuesday night at Phoenix with a migraine headache. He was listed at his usual shooting guard spot and announced during pregame introductions, but seconds before tipoff the Heat said he would not play.
Wade said he's not sure if he'll be able to play in Sunday's All-Star Game in New Orleans.
The Warriors, who were coming off a 123-80 rout of Philadelphia on Monday, were without centers Andrew Bogut (bruised left shoulder) and Jermaine O'Neal (sore right wrist).
Any time Golden State started to take control, though, there was no lineup that could stop James.
"We witnessed greatness," Warriors coach Mark Jackson said. "A special player, an all-time great, made a big-time shot."
Game notes

Some sort of glass object fell on the floor near the Heat's basket in the third quarter. It was unclear what the object was, though several players were looking up at a disco ball that hangs from the rafters. Played resume after a short timeout. ... Heat F Shane Battier received five stitches over his left eye in the first half before returning to the game. ... The Heat's next game is at Dallas on Tuesday, while the Warriors don't play again until Wednesday at Sacramento.