WESTERN CONFERENCE 1ST ROUND - GAME 2
Series tied 1-1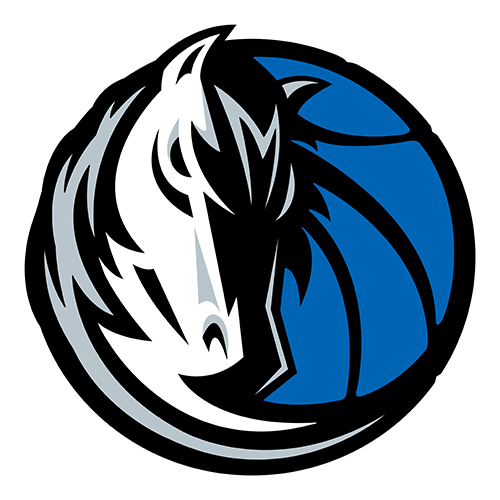 | | 1 | 2 | 3 | 4 | T |
| --- | --- | --- | --- | --- | --- |
| DAL | 24 | 32 | 32 | 25 | 113 |
| SA | 23 | 28 | 24 | 17 | 92 |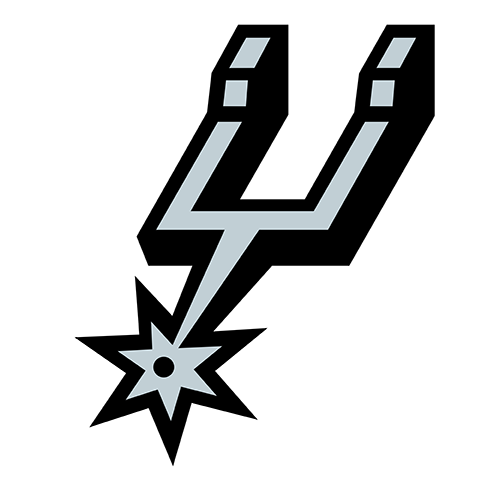 Mavericks' balance too much in win over turnover-prone Spurs
SAN ANTONIO -- Blowing their playoff opener turned out to be great therapy for the Dallas Mavericks.
Eighth-seeded Dallas rolled to a 113-92 victory over San Antonio on Wednesday night, snapping a 10-game skid against the Spurs and evening their first-round series at a game apiece.
Dallas didn't relent in Game 2 after watching a 10-point lead evaporate in the final eight minutes of the series opener Sunday.
"Game 1 actually helped a lot more than today," Mavericks forward Dirk Nowitzki said. "We were down after Game 1, but in this building to be up 10 with six or seven minutes left, I think that gave us a lot of confidence coming into this one. Just keep executing the game plan."
It was Dallas' first playoff victory since June 12, 2011, when it rebounded from an 0-2 deficit to defeat the Miami Heat for the NBA title.
If not for the final eight minutes of the series opener, the Mavericks would have a 2-0 lead entering Game 3 on Saturday.
"It feels great, but it's nothing to celebrate," Dallas point guard Jose Calderon said. "I think we have to keep doing what we're doing. I think we played two really good games."
In Game 2, the Mavericks used an aggressive offense and a brutal defensive effort that discombobulated the normally even-keeled Spurs, who finished the regular season with the league's best record.
Monta Ellis scored 21 points, Shawn Marion added 20 points, Nowitzki had 16, Devin Harris had 18 and Calderon 12 for Dallas, which never trailed after the opening minutes of the second quarter.
Manu Ginobili had 27 points, Tony Parker added 12 and Tim Duncan 11 for the Spurs, who did not have any other player score more than seven points.
"They beat us in every aspect of the game," Ginobili said. "They played harder. Our defense was soft (and) not as aggressive as theirs. Not that I don't expect them to play hard. We know they are a tough team, but having such a poor performance in the playoffs bothers me."
San Antonio's ineptness had as much to do with tying the series as Dallas' stellar play. The Spurs averaged 14.4 turnovers during the regular season, but had 15 with 3 minutes left in the first half. They finished with 24 turnovers, which resulted in 33 points for the Mavericks.
"Just being very active," Ellis said. "Not put them on the free-throw line. Trust that the help was going to be there. We locked in to the game plan that we had. They made some careless turnovers. That was good for us."
Dallas was extremely physical in the first half whenever Parker and Ginobili drove the lane.
"NBA playoff games are physical," Mavericks coach Rick Carlisle said. "If you don't have the right kind of posture and disposition, you're going to knocked back on your heels and your butt and tonight we did a better job of hitting first in some of those instances."
San Antonio coach Gregg Popovich was dismayed early when no fouls were called -- not that it mattered when they were. San Antonio finished 18 for 29 on free throws.
"It's a bad combination to not play good defense at one end and give the ball up at the other end and not shoot free throws very well, either," Popovich said. "That's a bad combination at both ends of the floor. That means you get your butt kicked and that's what happened tonight."
Dallas also continued to crowd San Antonio's 3-point shooters. Aside from Ginobili's 5-for-6 shooting, the Spurs were 5 for 14 long range after going 3 for 17 in the opener.
"It's pretty frustrating," San Antonio wing Danny Green said. "They're doing a good job of getting, not just to me, but all our shooters; showing us a lot of respect. But we've got to find other ways to get it done. We can't rely on our Big Three to carry us every night. Got to find a way to get involved, push the pace offensively."
The Mavericks attacked the basket with the same intensity, finishing with 44 points. San Antonio pulled within 61-56 with 8:38 remaining in the third quarter when Kawhi Leonard made two of three free throws, but it was the closest it would get in the second half.
Game notes

Popovich received a standing ovation before the game after being recognized as the NBA Coach of the Year. Spurs owner Peter Holt presented Popovich with the Red Auerbach trophy, which he has won three times. ... After assigning Spurs nemesis Joey Crawford to officiate Game 1, the league had Danny Crawford on hand for Game 2 to the chagrin of the Mavericks' fans. But just as in the opener, both officials reserved most calls and non-calls for the opposition. Crawford's lack of calls led Popovich to scream at Crawford throughout the first half. ... Academy Award-winning actor Tommy Lee Jones sat courtside beside Holt. ... Nowitzki was assessed a technical foul with 1:38 remaining in the first half after Ginobili was fouled by Marion on a 3-point attempt. Marion touched Ginobili's hip as he released the ball, but the Argentinian appeared to exaggerate the contact when he fell to the floor. ... After scrambling to capture a loose ball under the basket, Tiago Splitter flung an overhead, two-handed no-look pass to an open Ginobili for a 3-pointer with 4:44 remaining in the third quarter.