WESTERN CONFERENCE 1ST ROUND - GAME 3
LAC lead series 2-1
| | 1 | 2 | 3 | 4 | T |
| --- | --- | --- | --- | --- | --- |
| LAC | 24 | 22 | 29 | 23 | 98 |
| GS | 21 | 22 | 21 | 32 | 96 |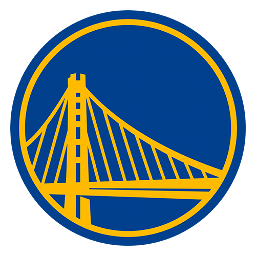 Blake Griffin's 32 help Clippers take 2-1 series lead on Warriors
OAKLAND, Calif. -- Chris Paul pounded his chest and shouted toward the Golden State Warriors' bench. Blake Griffin and DeAndre Jordan high-fived, and the Los Angeles Clippers soaked in the silence of the once-roaring, gold-shirt-wearing crowd as they walked off the court together.
The sound of stealing back home-court advantage was the sweetest thing of all.
Griffin scored 32 points and grabbed eight rebounds, Jordan had 14 points and 22 rebounds, and the Clippers outlasted the Warriors 98-96 on Thursday night to take a 2-1 lead in their first-round series.
"Winning ugly is beautiful," Clippers coach Doc Rivers said. "But as a coach, I know we can be better, and I have to bring that out of us."
After a 40-point victory in Game 2, Los Angeles had to sweat out a win until the final buzzer this time.
The Griffin-Jordan frontcourt tandem bullied and bruised the Warriors inside to power the Clippers ahead by 18 points in the third quarter. And they did just enough late to quiet Stephen Curry and Klay Thompson -- along with the announced sellout crowd of 19,596 that wanted to will the Warriors back.
Game 4 of the best-of-seven series is Sunday in Oakland.
"When we needed it, we got stops," Griffin said. "And that's why we were successful."
Thompson scored 26 points, and Curry had 16 points and 15 assists to rally the Warriors back.
But Curry forced a contested, step-back 3-pointer over Paul in the final seconds to seal the Clippers' victory, although the Warriors wanted a foul on Paul, who appeared to make contact with Curry's hip on the way down.
"I thought I initiated enough contact," Curry said. "That's my go-to move, the step-back. I'm not going to air-ball that."
Paul said he knew Curry was going to shoot and did his best to contest the shot.
"I just tried to make him as uncomfortable as possible," said Paul, who had a 100-degree fever earlier in the day.
Coach Mark Jackson said the Warriors were "going for a high-percentage shot."
"Steph was looking to turn the corner," Jackson said. "Chris did a good job putting the hands on him, and then when he went up for the shot, I mean, he's supposed to be able to come down."
The Clippers held the Warriors to 6-of-31 shooting from 3-point range and 41.6 percent shooting overall. Los Angeles also forced 17 turnovers.
Golden State's streaky backcourt duo, smothered most of the game, still gave the Clippers quite a scare in the closing moments.
Thompson hit a jumper and Curry connected on all kinds of shots to trim Los Angeles' lead to 96-93 with 49 seconds left. But reserve Draymond Green fouled out when officials called him for a block against Griffin, who made  one of two free throws.
Curry hit another 3-pointer with 11 seconds left. Then Paul missed one of two free throws, giving Golden State the ball with 8.6 seconds remaining.
Jordan intentionally fouled Curry off the inbound to make Golden State inbound the ball again. And the Warriors ran the same play to Curry, whose 3-pointer sailed short. Jordan grabbed the rebound and tossed it out to Paul as time expired.
"For us to withstand their biggest punch and keep our defense up," Jordan said, "I thought that was the key to us winning the game."
The victory was another big step for the third-seeded Clippers after they lost home-court advantage in Game 1. They regrouped to rout Golden State 138-98 in Game 2 in Los Angeles on Monday night.
But they still had to win on the road and at Oracle Arena -- both of which had been tough obstacles.
The Clippers had lost 15 of their previous 17 games in Oakland, including five in a row. Los Angeles also had lost five consecutive road playoff games.
The Clippers overcame a sloppy, physical game to end all those streaks.
Officials called a flagrant foul on Clippers forward Matt Barnes for shoving Andre Iguodala to the floor by the back of his head as the two jostled for position under the basket in the first quarter. A few possessions later, David Lee leveled Paul to the ground on a blind-side screen. Green also drew a flagrant foul for swinging his arm and fouling Griffin under the basket in the third quarter.
All the while, Griffin and Jordan dominated the paint against an undersized Warriors team playing without center Andrew Bogut, who is out indefinitely with a fractured right rib. The Clippers also kept trapping and double-teaming Curry, forcing him to pass or attempt difficult shots on the perimeter.
Los Angeles led by 18 points early in the third quarter -- just enough of a cushion to hold off Golden State's furious, final push.
"Last year, we lose a game like this," Crawford said. "That foundation of learning how to win, learning not to splinter and fragment, is huge for us going forward. There's going to be adversity, especially where we want to go. But you have to find ways to deal with it and bounce back from it."
Game notes

The Clippers had not won at Golden State since Dec. 25, 2011. ... The last time the Warriors won a playoff series when they lost a home game was in 1977 to Detroit. ... Former San Francisco Giants slugger Barry Bonds, Michigan State coach Tom Izzo, and Sacramento mayor and former NBA All-Star Kevin Johnson were among those in attendance.
Information from ESPN.com's Ramona Shelburne and The Associated Press was used in this report.
ORACLE Arena
10:30 PM, April 24, 2014
Coverage: TNT
Attendance: 19,596
Capacity: 19,596
Referees:
Ed Malloy
Eric Lewis
Ken Mauer
2023-24 Pacific Standings