WESTERN CONFERENCE 1ST ROUND - GAME 5
LAC lead series 3-2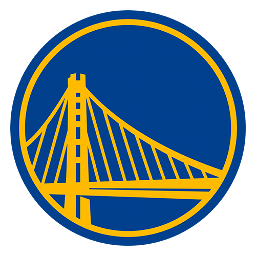 | | 1 | 2 | 3 | 4 | T |
| --- | --- | --- | --- | --- | --- |
| GS | 21 | 29 | 22 | 31 | 103 |
| LAC | 31 | 24 | 22 | 36 | 113 |
DeAndre Jordan's 25 points, 18 boards carry Clips to 3-2 series lead
LOS ANGELES -- On an exceptional, emotional night, the Los Angeles Clippers returned to their "safe haven" and moved to the brink of winning just their third playoff series since Donald Sterling bought the team in 1981.
Sterling wasn't there to witness the 113-103 victory over the Golden State Warriors on Tuesday, and he won't be at future games.
The Clippers' stirring victory at energized Staples Center came hours after NBA commissioner Adam Silver banned Sterling for life, fined him $2.5 million and called on NBA owners to force him to sell the team for making racist comments.
DeAndre Jordan had 25 points, a playoff career high, and 18 rebounds while Chris Paul scored 20 points as the Clippers took a 3-2 lead in the first-round series.
"I think it put a lot of guys' minds at ease," Paul said. "It's been tough the last few days, but we've been getting through it."
Clippers coach Doc Rivers high-fived each of his players near the bench in an uncommon display of excitement as the final seconds ticked away. Guard Jamal Crawford hugged and slapped hands with fans at courtside on the way to the locker room.
"I thought they were great," said Rivers, who before the game said he hoped Staples Center would be a "safe haven" full of adrenaline. "I thought they were tired a lot, and that was the result of the last few days. I just thought they had great mental toughness. They wanted to will this game, and I'm just proud of them."
Game 6 is Thursday night in Oakland.
The Clippers were greeted with a standing ovation when they came out for pregame warmups. They kept on their Clippers warmup suits, unlike Sunday in Oakland, when, in a silent protest against Sterling, they tossed their sweatsuits bearing the team logo onto the court and went through their pregame routine with their red shirts on inside out.
Players from both teams wore black socks.
With so many sponsors bailing on the Clippers, there were few advertisements on the video boards. A few non-digital signs were covered over.
The PA announcer constantly reminded the crowd, "We Are One."
One fan wore a T-shirt that read: "Sterling Out Equality In."
The distraction since the scandal broke Saturday was "monumental," said Crawford, who scored 19 points. "You couldn't shake it. You'd try to take a nap, you'd wake up, and you'd think it's a bad dream. You couldn't shake it but it drains you, even mentally more than physically. I'm glad we had the strength to get through it. With that cloud over you, you never know. This thing could have gone either way."
Blake Griffin scored 18 points and Darren Collison had 15 for the Clippers.
Klay Thompson led the Warriors with 21 points. David Lee and Andre Iguodala scored 18 apiece while Stephen Curry had a so-so game with 17 points, including four 3-pointers.
"We had the momentum coming off the last game but we had too many turnovers and we were not consistent," Curry said. "Our defense didn't stick to its plan.
"We have to figure out how to control the paint and can't let them get off to a big start," he said. "We knew they would come out with a lot of emotion but after the first quarter it felt like a regular playoff game."
Curry stole the ball and hit a 3-pointer to give the Warriors a 70-69 lead late in the third quarter.
Paul answered with a 3-pointer to put the Clippers up 72-70. Crawford then poked the ball away from Curry, broke free, got the pass for a dunk and a four-point lead with 1:11 left.
Paul hit another 3 with 1.1 seconds left in the third for a 77-72 lead.
Griffin scored eight points in the first 6 minutes of the fourth quarter. Jordan made six of eight free throws in the final period.
With the Clippers leading by three points early in the fourth quarter, Griffin scored two quick baskets to make it 83-78.
He made a turnaround jumper to push the lead to 90-81 with 7 minutes to go.
Jordan had four blocks and Paul had five steals.
"We knew it was going to be loud and that's what will be waiting for us on Thursday at home," Warriors guard Steve Blake said. "We've got to believe and if we do that, we can come back and win two games."