WESTERN CONFERENCE 1ST ROUND - GAME 7
LAC win series 4-3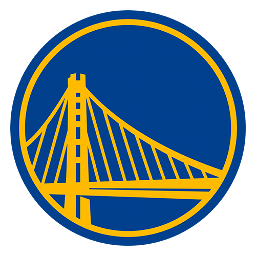 | | 1 | 2 | 3 | 4 | T |
| --- | --- | --- | --- | --- | --- |
| GS | 32 | 32 | 20 | 37 | 121 |
| LAC | 22 | 34 | 31 | 39 | 126 |
Clippers hold off Warriors to win Game 7, series in nail-biter
LOS ANGELES -- When the final buzzer sounded on the longest two weeks of the Los Angeles Clippers' careers, they felt more exhaustion than elation. While coach Doc Rivers high-fived fans and pumped his fist at the crowd, Blake Griffin and Chris Paul quietly congratulated each other.
They had just persevered through seven exhausting playoff games amid enormous distractions leading to their owner's lifetime banishment from the NBA.
A franchise that once redefined losing was a winner despite it all -- and there's no telling how much farther these new Clippers can go.
Griffin scored 24 points, Paul had 22 points and 14 assists, and the Clippers outlasted the Golden State Warriors 126-121 in Game 7 on Saturday night to win their first-round playoff series.
"I'm just happy we pulled it out,'' Paul said. "It's going to sound crazy, but it was all about tonight. Everything else was in the past. We didn't dwell on all that stuff, and not to diminish how serious everything has been in the past week or so. It was all about basketball tonight.''
Jamal Crawford scored 22 points for the third-seeded Clippers, who earned the franchise's third playoff series win in 38 years with the highest degree of off-court difficulty imaginable.
Less than a week after dumping their team warmup jerseys at center court in a pregame gesture of defiance against Donald Sterling, the Clippers earned a cathartic win and a second-round date with the Oklahoma City Thunder, starting Monday night.
"I just thought with all this stuff, this team just needed this win,'' Rivers said. "This was a hard week. It feels like two months. I just needed to be able to smile and laugh and cheer, and be proud of something. And I was very proud of my players.''
Sterling was banned for life from the NBA on Tuesday after a recording of racist comments by the 80-year-old billionaire was made public. The Clippers endured sleepless nights, constant public scrutiny and a failed attempt to close out the series in Game 6 before they finally hung on to beat Golden State.
Sterling's long-estranged wife, Rochelle, cheered and clapped from the back of the lower bowl of Staples Center, where most of the advertising signage was illuminated again after the advertiser walkout sparked by Sterling's comments.
"It's been a crazy ride for us,'' said DeAndre Jordan, who had 15 points and 18 rebounds. "I commend our guys for sticking with it. It's been a roller coaster, but we came out and had a job to do, and we did it.''
Stephen Curry had 33 points and nine assists, but Golden State blew a lead with 2:10 left in Game 7. Draymond Green scored 24 points for the Warriors, who lost their first Game 7 since 1977 and failed to advance in consecutive postseasons for the first time since that same year.
"We fought so hard this whole series, this whole season,'' Curry said. "It stings. It's disappointing for sure.''
An exhausting series ended with one last well-played game between the California powers who traded the lead throughout the second half. Los Angeles couldn't seize control of the first home Game 7 in franchise history until the final minutes -- and the Clippers did it in fitting Lob City style.
After Griffin put the Clippers ahead for good by muscling home a layup, Jordan blocked Curry's layup attempt to set up a fast break leading to J.J. Redick's lob to Griffin for a thunderous slam. Jordan added a dunk on an offensive rebound, and Griffin spun in the air and threw home a layup while getting fouled with 56 seconds left.
Jordan threw down another alley-oop from Griffin with 22 seconds left, but Green hit a 3-pointer to trim the lead to 120-118. But Redick, Paul and Darren Collison hit two free throws apiece in the final 12 seconds to ice it.
Redick scored 20 points for the Clippers, and Jordan put in a stellar low-post performance for the two-time Pacific Division champions.
Klay Thompson managed just 15 points for the Warriors, failing to make a shot in the fourth quarter. Curry had just three field goals in the second half.
"I thought it was a hard-fought series that everyone in the organization should be proud of,'' Jackson said. "We all went through it. The statements that were made were made to all of us. ... We did a good job handling what could go down as the toughest moment in league history, as far as what we had to go through.''
The game could have been the last for Golden State coach Mark Jackson, who might be on shaky ground with Warriors ownership despite presiding over the long-struggling franchise's best two-year stretch in two decades. Curry said it would be ``a shock'' if Jackson wasn't the Warriors' coach next year.
"I don't get caught up in it,'' Jackson said. "I'm totally confident, and I have total faith that I'm going to be fine.''
Game notes
The Warriors haven't won a Game 7 on the road since the Philadelphia Warriors beat the St. Louis Bombers in the 1948 BAA semifinals. ... Jordan set a franchise record for rebounds in a single playoff series, surpassing Bob McAdoo's 94 rebounds for the Buffalo Braves in 1975. Jordan had already set the club record for blocked shots in a series. ... Warriors big man Jermaine O'Neal played only three minutes after a collision with Los Angeles' Glen Davis in Game 6 left him with a bone bruise on his right kneecap.