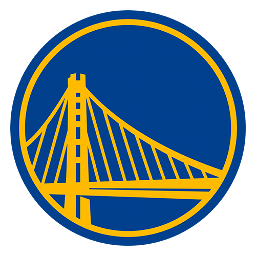 | | 1 | 2 | 3 | 4 | T |
| --- | --- | --- | --- | --- | --- |
| GS | 35 | 25 | 31 | 24 | 115 |
| OKC | 33 | 36 | 29 | 29 | 127 |
Russell Westbrook's triple-double leads Thunder past Warriors
OKLAHOMA CITY -- Russell Westbrook had little to say about one of the best performances of his career.
He felt his play said it all.
Westbrook scored 17 points, had a career-high 17 assists and matched a career best with 15 rebounds to help the Oklahoma City Thunder beat the Golden State Warriors 127-115 on Friday night. It was Westbrook's first triple-double of the season and the ninth of his career.
Westbrook, who has become increasingly short with the media, delivered mostly one-line answers about his effort, focusing on the team's good execution.
"We did a good job executing tonight," Westbrook said.
Kevin Durant, who scored 36 points on 14-of-18 shooting, didn't get too worked up about it, either.
"I don't want to downplay his performance, but Russ can do that whenever," Durant said. "He doesn't really get too excited over great games because he has so many of them. It was a tremendous game, I think, as far as controlling it, playing defense, rebounding."
Thunder coach Scott Brooks was impressed with his point guard, who had eight assists and six rebounds in the fourth quarter to help the Thunder pull away.
"I thought Russell was all over the floor," Brooks said. "I thought there was two of him out there, the way he was rebounding and moving our offense forward."
Serge Ibaka matched his career high with 27 points on 12-of-18 shooting and Dion Waiters added 21 for the Thunder. Oklahoma City had lost three of four, but bounced back by shooting 53 percent from the field.
The Thunder ended NBA-leading Golden State's winning streak at eight games.
Klay Thompson scored 32 points, Marreese Speights had 20 and Stephen Curry added 19 for the Warriors, They allowed their highest point total of the season.
Oklahoma City trailed for most of the first half. Late in the second quarter, Westbrook went for a hard dunk, but the ball bounced straight up in the air and in to give the Thunder a 53-51 lead. They scored the next five points to push their advantage to seven.
"Mid-second quarter, we lost our focus and the game changed," Warriors coach Steve Kerr said.
Oklahoma City inbounded the ball with 0.1 seconds left in the first half, and Steven Adams was fouled by Justin Holiday on a tip attempt. Adams made the first free throw and missed the second, but Westbrook flew in and tipped the ball at the buzzer to give the Thunder a 69-60 lead.
Kerr didn't like the call that put Adams at the line, and he was tagged with a technical foul for arguing. Golden State personnel restrained him as the team left the court.
"I didn't really get my money's worth on that technical," he said. "All I said was, `That's ridiculous,' but I guess it was the demonstrative manner in which I said it."
Anthony Morrow drained a 3-pointer at the third-quarter buzzer to put the Thunder ahead 98-91. Ibaka scored 14 points in the fourth, and the Thunder remained in control the rest of the way.
"They're great in this building," Kerr said. "They have one of the best home records the last five years here. It's always tough to play here. I'm not disappointed with our effort tonight, but our focus just wasn't what it was these last eight games when we were winning."
TIP-INS
Warriors: C Andrew Bogut and F Andre Iguodala sat out to rest. ... Speights started for just the eighth time this season. ... Draymond Green had four steals.
Thunder: Kendrick Perkins was issued a technical foul with 3:30 left in the first quarter. ... The Thunder held the Warriors to 8-for-27 shooting in the second quarter. ... Oklahoma City outrebounded the Warriors 54-43.
QUOTE OF THE NIGHT
Durant, on his scoring effort: "I think that's what I was put on this Earth to do is to score," he said. "I can do everything in the game. I feel like I can play defense, I can rebound, I can pass, but what I do is score. Sometimes, you've got to remind people what you do."
STAT LINES
Durant's big game came almost a year after he unleashed a career-high 54 points in a 127-121 win over the Warriors on Jan. 17, 2014.
UP NEXT
Warriors: At Houston on Saturday night.
Thunder: At Orlando on Sunday night.
The Associated Press contributed to this report.
Regular Season Series
GS Wins 3-1
Paycom Center
8:00 PM, January 16, 2015
Coverage: ESPN
Attendance: 18,203
Capacity: 18,203
Referees:
Josh Tiven
Eric Dalen
Marc Davis
2023-24 Pacific Standings
2023-24 Northwest Standings