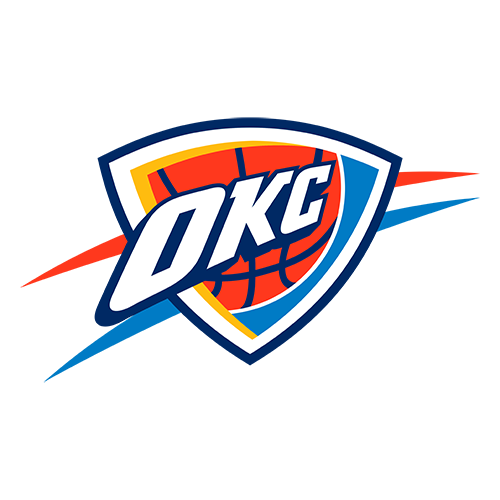 | | 1 | 2 | 3 | 4 | OT | T |
| --- | --- | --- | --- | --- | --- | --- |
| OKC | 26 | 12 | 28 | 26 | 13 | 105 |
| WSH | 31 | 19 | 20 | 22 | 11 | 103 |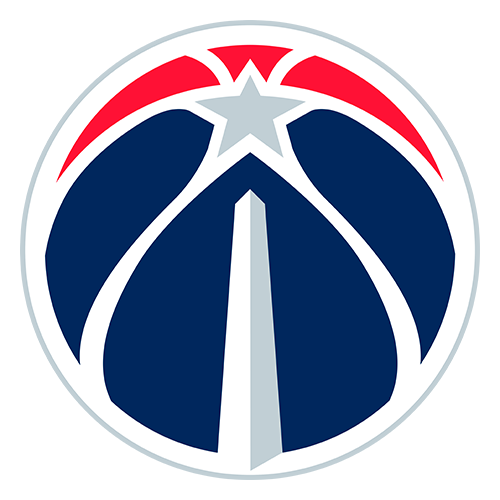 Westbrook, Durant take over in OT to lift Thunder over Wizards
WASHINGTON -- As well as the Washington Wizards have been playing lately, they got a reminder Wednesday night why there's such a clamor for Kevin Durant to play in D.C.
Durant greeted the latest KD2DC craze with 34 points, and he and Russell Westbrook scored all 13 of their team's points in overtime as the Oklahoma City Thunder topped the Wizards 105-103.
Westbrook took an inbounds pass and drove for a surprisingly uncontested layup with 0.8 seconds left in the extra period for the winning bucket. He finished with 32 points as the Thunder won their fourth straight and stayed above .500.
But this night was all about the District-born Durant, whose 2016 free agency has been circled in red by Wizards fans for more than a year. His annual homecoming game has morphed into a recruiting effort. "KD2DC" T-shirts and signs have become popular items, and he was shown wearing a photoshopped "Washington" jersey on the replay screen during a weather update in the fourth quarter.
The arena -- which was sold out for only the fifth time this season -- erupted in cheers when Durant was introduced with the starting lineups. He had to get 91 tickets for the game to satisfy his family and friends, and he has tried his best to ignore the noise about a decision that is still more than a year away.
"I tried not to let that overshadow it, being home in front of my friends and family," Durant said. "You only get this opportunity once (a year). I was just happy I got to play in front of them, and seeing my brother courtside and all my family, it was cool to get a win in front of them. ... Everybody was here, so I tried to focus on them and not worry about all that other stuff."
Durant broke out of a career-worst 0-for-14 slump from 3-point range by making four from long range after halftime, and he had an impressive throw-down dunk on Marcin Gortat in overtime. Westbrook led a third-quarter comeback that made up a 12-point halftime deficit as the Thunder improved to 19-8 after a 3-12 start. They moved above .500 for the first time this season Tuesday night with a win over the Miami Heat.
"Let's be honest," Gortat said. "I mean, we just didn't stop Kevin Durant and Russell Westbrook. They're pretty good."
Nene scored 24 points for the Wizards, including nine of Washington's 11 points in overtime. John Wall had 28 points and 13 assists. Bradley Beal scored 14 and took the blame for losing track of Westbrook on the game-winning basket.
"I got caught ball-watching," Beal said.
MORE ON KD2DC
Asked before the game about the support he receives from the D.C. fans, Durant said: "It's cool. It's cool." Then came a long pause and a smile before a final: "It's cool."
"I love playing for Oklahoma City, man," he added a few minutes later. "It's just a certain level of pride that I have when I play with that Oklahoma City on my chest. That's the only thing I focus on."
WHAT'S THE CALL?
One can go for weeks without seeing a lane violation in the NBA, but this game had two in 66 seconds. The Thunder and Wizards each were caught cheating on a free throw attempt early in the second quarter.
TIP-INS
Thunder: Steven Adams had a career-high 20 rebounds. ... Oklahoma City missed its first 11 3-point attempts. ... Durant needed 100 tickets for last season's game in D.C. Asked about the nine who dropped from his list, he laughed and said: "I'm going to keep that internal."
Wizards: Paul Pierce had a season-high 12 rebounds. ... Washington lost for the first time when leading after three quarters. The team has been 16-0 when leading going into the fourth.
UP NEXT
Thunder: Visit Hawks on Friday.
Wizards: Visit Trail Blazers on Saturday.