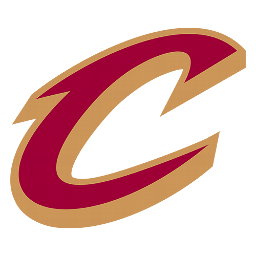 | | 1 | 2 | 3 | 4 | T |
| --- | --- | --- | --- | --- | --- |
| CLE | 31 | 24 | 15 | 29 | 99 |
| IND | 27 | 20 | 20 | 36 | 103 |
Pacers overcome Kyrie Irving's 29 points, snap Cavs' 12-game streak
INDIANAPOLIS -- George Hill was just looking to get to the free throw line when he heaved up an awkward 3-pointer. Instead, he put his Pacers in position to end the Cavaliers' winning streak.
C.J. Miles scored 26 points, Hill converted a key four-point play and the Indiana Pacers ended the Cleveland Cavaliers' 12-game winning streak, 103-99 Friday night.
Trailing by one with 1:26 to play, Kyrie Irving fouled Hill off a ball screen while shooting an off-balance, one-handed 3. Hill made the 3 and the free throw to extend Indiana's lead to three points. Hill finished with 20 points.
"I just wanted to make a play. Shots weren't falling for me at the time," Hill said. "I was trying to figure out ways to get to the free throw line and I knew (Irving) was pressing over up over the screen. (I) tried to draw the foul and it worked to our advantage."
In the first half, it looked as if Indiana couldn't get anything working to its advantage. Cleveland was hot from the floor despite playing on the second of back-to-back games. The Cavs shot 51 percent and made five 3s in the first half including a 3 from Irving with 0.5 seconds left in the second quarter.
The Cavs (31-21) continued to pile on, leading by as many as 13 points in the third quarter. But Cleveland struggled to maintain the lead. The Pacers (19-32) played perhaps their grittiest game of the season and pushed back, closing out the final four minutes of the third quarter on a 14-2 run that brought them within three points.
"There was a point where we said it's just about hanging in," Pacers coach Frank Vogel said. "They (Cleveland) played last night. We just wanted to keep wearing them down."
After wearing them down in the third, Miles led a surge in the fourth quarter, scoring 16. Miles hit a 3-pointer with five minutes left that gave the Pacers their first lead of the game.
The lead changed seven times over next four minutes until Indiana pulled away with less than a minute to go. J.R. Smith had two 3-pointers in the final 12 seconds and finished with 17 points.
"(After struggling early) I got a dunk, I got a layup. I saw it and it was just (about) staying confident," Miles said. "Then I got a couple looks and it was on from there. They play well and they execute well, we were just able to make some plays and win the game."
David West grabbed 13 rebounds and had 20 points, recording his third double-double of the season. The Pacers have won two straight, with both wins coming against conference opponents.
Irving had one of his best performances of the season overshadowed by the loss. He scored 29 points and added five assists. LeBron James had 25 points, five assists and six rebounds in his first game in Indianapolis since last season's Eastern Conference finals with Miami.
"I thought we had a really good chance to win this game tonight," James said. "They played an excellent game. I watch a lot of their games and they don't normally make shots like they did tonight. Late in the game we didn't execute like I believe we're capable of doing. We gave up too many points and a lot of them came in the fourth quarter."
James went to the bench at the end of the game due to a sore ankle. He also appeared to injure his ankle when he was also fouled by Roy Hibbert in the fourth quarter. It was ruled a flagrant 1 and James walked to the bench holding his wrist.
"(James) got hit quite a few times tonight," Cavaliers coach David Blatt said. "He took a couple fouls that were not easy. He is a little banged up as it is. We're going to see how (James) feels tonight and tomorrow. Hopefully he'll play (Sunday) if he can't, then he won't."
TIP-INS
Cavaliers: The Cavaliers fell one win short of tying their franchise-best winning streak at 13-games. They had two 13-game streaks in 2010, LeBron's final season before going to Miami. Kyrie Irving has never won in Indianapolis
Pacers: All five starters scored in double figures. Indiana is 2/3 this season when that happens.
UP NEXT:
Indiana: travels to Charlotte Sunday.
Cleveland: hosts the Lakers Sunday.