WESTERN CONFERENCE 1ST ROUND - GAME 5
HOU Wins series 4-1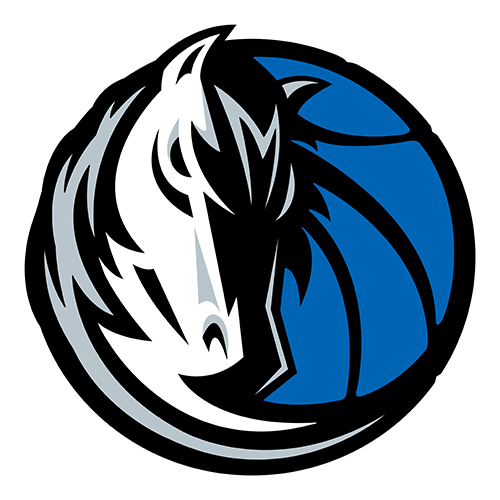 | | 1 | 2 | 3 | 4 | T |
| --- | --- | --- | --- | --- | --- |
| DAL | 22 | 28 | 25 | 19 | 94 |
| HOU | 31 | 25 | 26 | 21 | 103 |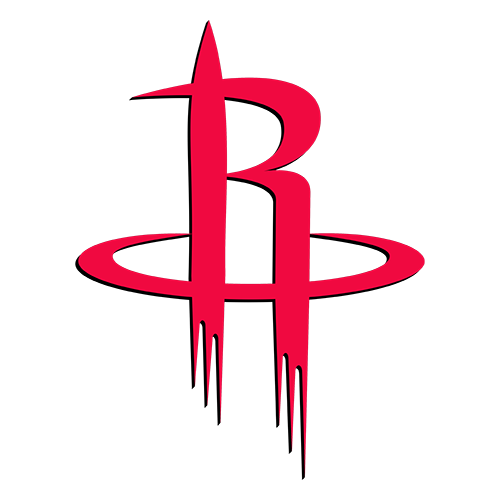 James Harden, Rockets oust Mavs for 1st playoff series win since '09
HOUSTON -- James Harden's message was simple and clear after the Houston Rockets' first playoff series victory since 2009.
"It's just the beginning," the bearded superstar said. "We've got bigger goals than this."
Harden scored 28 points, Terrence Jones had 10 of his 15 in the fourth quarter, and the Rockets beat the Dallas Mavericks 103-94 on Tuesday night to get out of the first round and exorcise any bad feelings that lingered from last year's opening-round loss to Portland.
Houston won the Western Conference series 4-1 to advance to face the winner of the Clippers-Spurs series in the second round.
"We've worked extremely hard through a lot of adversity through the season," said Dwight Howard, who missed half the season with injuries. "To make it to the next round is big, but the job is not complete."
The Rockets bounced back from a lackluster performance in a 121-109 loss in Game 4 to head to the West semifinals for the first time since Yao Ming starred for Houston.
Howard had 18 points and 19 rebounds to help the Rockets dominate inside and Josh Smith scored 20 points. The Mavericks couldn't get going from long-range, going just 5 of 26 on 3-pointers.
Monta Ellis led Dallas with 25 points and Dirk Nowitzki added 22.
"It just felt like every time we were right there we didn't get enough breaks to really make it a game," Nowitzki said.
The Mavericks didn't lead after early in the first quarter, but a 7-0 run, capped by a basket by J.J. Barea, got them within three with about 5 minutes remaining. Then Jones took over, making a three-point play followed by a corner 3 to push it to 94-85.
Dallas scored the next four points before Harden swished a 3-pointer under heavy pressure to make it 97-89 with 2 1/2 minutes left.
Harden grabbed a steal soon after that and made a no-look pass to Jones, who dunked it, eliciting chants of "MVP! MVP!" from the crowd.
Houston's next basket came when Harden tossed a long pass to Jones for another slam to make it 101-91 with less than a minute left.
Al-Farouq Aminu and Barea were the unlikely stars that helped the Mavericks avoid elimination in Game 4. Aminu had 14 points before fouling out in the fourth, but Barea was largely ineffective, finishing with six points and three turnovers. Nowitzki led Dallas with 14 rebounds, but Tyson Chandler had just six.
"We dug ourselves in a hole by falling down 0-3," Chandler said. "It was an uphill battle from there."
Howard struggled offensively early in the fourth quarter and had missed two straight shots when he provided a defensive highlight by blocking a shot by Barea into the stands.
Ellis made the first five points of the third quarter to get the Mavericks within one, but Houston had a 16-4 run that extended the lead to 75-61 with about 5 1/2 minutes left in the third quarter.
Dallas used the Hack-A-Howard tactic to try and slow Houston down in the third quarter, fouling him intentionally four times. Howard made half of the free throws, but the Mavericks couldn't make many plays on the other end.
Smith and Harden carried the Rockets early, scoring 16 points apiece in the first half. Nowitzki got off to a terrible start, going 2 of 11 before halftime and the Mavericks made just 1 of 13 3-point attempts in the first half.
The Mavericks started intentionally fouling Smith late in the half and he made two of four free throws. But the second miss worked out for the Rockets anyway, when Clint Capela grabbed a rebound and dished it to Harden, who made a 3-pointer to leave Houston up 56-50 at halftime.
TIP-INS
Mavericks: Dallas fell to 10-10 all-time in the first round. ... Barea received a flagrant 1 foul when he hit Jason Terry near the neck with about 5 minutes left in the second quarter. ... Aminu fouled out with about 2 minutes left. ... Richard Jefferson missed the game with back spasms.
Rockets: Former Rockets Hakeem Olajuwon and Tracy McGrady sat courtside, as did Minnesota Vikings running back Adrian Peterson. ... Howard received an offensive foul for pushing Nowitzki late in the second quarter and technical for jawing after the play.
QUOTABLE
Harden on the performance of Jones: "Struggling, struggling, struggling, but in that fourth quarter he ... basically won us the game. He did a great job."