EASTERN CONFERENCE SEMIFINALS - GAME 3
CHI leads series 2-1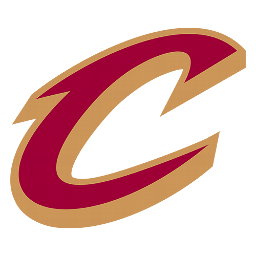 | | 1 | 2 | 3 | 4 | T |
| --- | --- | --- | --- | --- | --- |
| CLE | 24 | 25 | 24 | 23 | 96 |
| CHI | 18 | 29 | 27 | 25 | 99 |
Derrick Rose banks in 3 at buzzer as Bulls edge Cavs for 2-1 series lead
CHICAGO -- Derrick Rose wanted to make one thing clear about his winning 3-pointer: He did not call glass.
Rose banked a 3-pointer in at the buzzer and scored 30 points Friday night to lead the Chicago Bulls to a 99-96 victory over the Cleveland Cavaliers and a 2-1 lead in the Eastern Conference semifinals.
"I'm just thankful and grateful that my teammates gave me the ball," he said. "They believed in me down the stretch. They kept getting me the ball, kept encouraging me to play the way that I usually play. And no, I did not call glass."
Cleveland had tied it with a 3-pointer by J.R. Smith with 10.8 seconds left when Rose came through with the winner off a sideline inbounds play.
The play called for him to get the ball in the corner, but he could not find an opening there. Instead, he took the inbounds from Mike Dunleavy Jr. on the wing and dribbled to his right, past the top of the key. As time expired, he banked a 26-footer over Tristan Thompson and in. It was the first game-winning shot by a Bulls player in the final 10 seconds of a playoff game since Michael Jordan's famous shot over Bryon Russell in the 1998 NBA Finals, according to ESPN Stats & Information. 
Rose's shot drew a mob from his teammates and a deafening roar from the crowd for the hometown star limited in recent years by injuries to both knees. Rose has played well at times in these playoffs -- the first for him since 2012 -- but he also committed a late turnover and was beaten on a last-second layup in the loss to Milwaukee in Game 4 of the first round.
This, by far, was his biggest shot of the postseason.
"It was huge," said Jimmy Butler, who scored 20 for Chicago. "We needed that. That's what he does."
LeBron James, who scored 27 for Cleveland despite shooting 8-of-25, said there was nothing Thompson could do about that shot.
"You follow the game plan, they make a shot, you live with it," he said. "It's when you make mistakes during the game plan, those would be the ones that are hard to live with. I know it's easy for me to say that. The shot was not made on me. The guy took a tough shot. Tip your hat to him."
James passed Tony Parker, Steve Nash and Larry Bird for fourth on the career playoff assists list. He had 14 in the game, which gave him 1,073 total.
Chicago had never won more than one game in three previous playoff series against teams led by James.
"He's the Michael Jordan of our generation," Taj Gibson said of James. "He's extremely talented, extremely physical. It's just tough, man."
But now the Bulls have a chance to take a commanding lead with Game 4 at home on Sunday.
Smith, who was back from a two-game suspension, scored 14 points. Kyrie Irving, playing with a sore foot that started bothering him in the first round against Boston, had just 11 points and zero assists. He shot 3-of-13, and the only baskets he made were 3-pointers.
Rose and Butler combined to score 23 of Chicago's 25 points in the fourth quarter. Dunleavy finished the game with 16 points, and Nikola Mirotic scored 12 after playing sparingly the first two games. The Bulls outrebounded the Cavaliers 54-39 and outscored them 44-28 in the paint. What's more, they had 18 second-chance points compared to seven for the Cavaliers.
One concern for Chicago was Pau Gasol straining his left hamstring. The Bulls announced late in the game that he would not return. Gasol said the problem cropped up in Game 2. It started tightening up again early in Game 3, and he will undergo some tests on Saturday.
In a game that was tense and tight the whole way, Rose gave Chicago a 92-91 lead with a free throw with 2:09 remaining. Then he missed on a drive with James guarding him. He had another layup blocked by Thompson before Butler missed a 3, which resulted in a shot-clock violation with 52 seconds remaining.
Butler then reached in on James, who hit two free throws to give Cleveland a 93-92 lead with 41.5 seconds left. Then Butler drove along the baseline, stopped and spun for a layup to put Chicago ahead.
James then missed on a drive and fouled Taj Gibson as he grabbed the rebound, which resulted in two made free throws that made it 96-93. Smith buried a 3 with 10.8 seconds remaining, and then Rose landed the final blow.
TIP-INS
Cavaliers: Iman Shumpert started after injuring his groin in Game 2. He finished with eight points on 3-of-9 shooting.
Bulls: The NBA fined Joakim Noah $25,000 for pushing a fan at halftime of the Bulls' loss to Cleveland on Wednesday in Game 2.
LATE ARRIVALS
The Cavaliers got caught in traffic and did not show up at the arena until a little more than an hour before tipoff. If the late arrival bothered his players, coach David Blatt did not see any signs before the game.
"I was thinking about that when I got off the bus," Blatt said. "I was looking at our guys, and it didn't seem to bother them. I've seen situations where guys get really nervous under those circumstances."
HEATED EXCHANGE
The rivalry between James and Noah took another turn over some trash talk James felt went too far.
Noah fouled James on a nonshooting play in the third and, according to James, made some offensive comments.
"I'm a father with three kids. It got very disrespectful," James said. "I'm OK with competing against Jo. I love the competitive nature, but we should leave it there. The disrespectful words that he said to me were uncalled for."
Moments after that foul, James spun around Butler and dunked on Noah. James got a technical for taunting. Noah responded, which resulted in a technical for him as well.
ESPNChicago.com's Nick Friedell and The Associated Press contributed to this report.