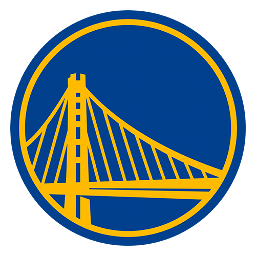 | | 1 | 2 | 3 | 4 | T |
| --- | --- | --- | --- | --- | --- |
| GS | 18 | 19 | 28 | 14 | 79 |
| SA | 17 | 26 | 22 | 22 | 87 |
Spurs improve to 35-0 at home, limit Stephen Curry to 14 points
SAN ANTONIO -- The San Antonio Spurs continued their dominance at home, even against the NBA's most dominant team.
LaMarcus Aldridge had 26 points and 13 rebounds, and the Spurs beat the Golden State Warriors 87-79 on Saturday night to remain perfect at the AT&T Center this season and extend their home winning streak over the defending champions to 33 straight regular-season games.
The Spurs held the Warriors to a season-low point total, using a bruising defense to slow Stephen Curry in a tense showdown between the league's top two teams.
"They're a great team, they're the bar in the NBA and it just felt good to win tonight," Aldridge said.
San Antonio (59-10) moved within three games of Golden State (62-7) for the league's top seed with two meetings remaining in April.
Kawhi Leonard added 18 points and 14 rebounds for the Spurs, who have won 44 straight at home in the regular season, tied for the second-longest streak in NBA history with the 1995-96 Chicago Bulls.
San Antonio did it by having Tim Duncan come off the bench for only the third time in his career to counter Golden State's smaller lineup.
The Spurs normally make opposing teams react to what they are doing, but they have never faced a team like the Warriors. Golden State can still set the single-season record with 73 victories if it closes the season 11-2.
"No, they're just a different type of team," San Antonio guard Danny Green said. "There's a reason they were champions last year and the No. 1 team right now. They're an anomaly. They have everybody that can shoot big baskets for them."
That made Golden State's futility Saturday that much more surprising. The Spurs held Curry to 14 points, limiting him to 1-for-12 shooting on 3-pointers.
"Tonight we executed well on the defensive end, but offensively I didn't allow us to get comfortable offensively," Curry said. "I've got to play a lot better, manage the game a lot better, especially if certain shots that I normally make aren't falling. You've got to be able to adjust and find different ways to impact the way."
Curry was continually harassed by Green, who blocked two shots while holding the MVP front-runner to 4-for-18 shooting.
"I thought Steph missed a few early that he normally makes and he never really got in a rhythm and that happens," Golden State coach Steve Kerr said.
Curry missed his first seven 3-point attempts and was blocked for the first time this season from long range when Green rose to stuff the mercurial guard 2 minutes into the second quarter.
Golden State had seven turnovers in the first half and finished with 11 in remaining winless in San Antonio during the regular season since 1997, the season before Duncan was drafted.
Klay Thompson added 15 points for Golden State, and Draymond Green had 11.
The Warriors were without starting center Andrew Bogut, forcing Kerr to start Draymond Green at center alongside Harrison Barnes and Brandon Rush.
San Antonio coach Gregg Popovich opted to start Boris Diaw at center in place of Duncan, and the change in starting lineup was beneficial immediately. Diaw, who is 6-foot-8, made his first three attempts as San Antonio took an 8-5 lead.
The Spurs were then able to slow down the Warriors, limiting the NBA's highest-scoring team to 37 points in the first half.
TIP-INS
Warriors: Kerr drew a technical foul with 4 minutes left in the first quarter and nearly drew a second. Kerr grew enraged when officials failed to call what he saw as a push defensively, leading to a technical from Danny Crawford. Kerr continued to flail his arms and scream at the officials as Luke Walton unsuccessfully attempted to restrain him, but Kerr erupted in laughter when he saw Duncan giggling at him.
Spurs: San Antonio has trailed for only 9 minutes, 37 seconds in 408 fourth-quarter minutes at home. ... The Spurs' Big Three of Duncan, Tony Parker and Manu Ginobili won its 570th game together, extending its NBA record among the league's top trios.
HISTORIC GAME
The Spurs avenged a 120-90 loss in Golden State on Jan. 25 in the teams' only previous meeting this season.
Both teams have kept rolling since, and their combined .882 winning percentage coming into the game was the highest ever for a game this late in the season.
VETERAN LEADER
Duncan played just eight minutes, scoring just one point while coming off the bench for the third time in 1,383 regular-season games. His sacrifice did not go unnoticed or unappreciated.
He did not start March 18, 2004, against Minnesota after returning from an injury and came off the bench again on Jan. 3, 2010, against Toronto as Popovich attempted a lineup change.
"He's such a great person," Aldridge said. "He didn't pout; he was very positive. He was talking to me. I don't know if many guys in that position would have handled it as well as he did."
UP NEXT
Warriors: At Minnesota on Monday.
Spurs: At Charlotte on Monday
Regular Season Series
Series tied 1-1
Frost Bank Center
8:30 PM, March 19, 2016
Coverage: ABC
Attendance: 18,825
Capacity: 18,354
Referees:
Eric Lewis
Dan Crawford
Ben Taylor
2023-24 Pacific Standings
2023-24 Southwest Standings