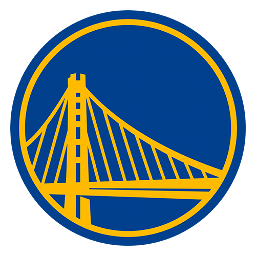 | | 1 | 2 | 3 | 4 | T |
| --- | --- | --- | --- | --- | --- |
| GS | 31 | 22 | 17 | 30 | 100 |
| MEM | 28 | 22 | 28 | 21 | 99 |
Warriors rally from 10 down, win wild one in Memphis to reach 71-9
MEMPHIS, Tenn. -- Draymond Green is doing his best to help the Golden State Warriors make NBA history.
One record matched, one more to go. Two games left with the chance to grab both all for themselves.
Green scored on a tip-in with one minute left, and the Warriors rallied from 10 points down in the fourth quarter to beat the Memphis Grizzlies 100-99 on Saturday night.
With the win, the Warriors tied at least one NBA record held by the 1995-96 Michael Jordan-led Chicago Bulls. Golden State now has 33 road wins, matching those Bulls, who went 33-8 away from Chicago. The Warriors (71-9) visit the Spurs on Sunday. Their next win will tie the Bulls' NBA single-season record of 72 victories, but the Golden State has lost 33 straight in San Antonio.
Green gave the Warriors a pep talk at the start of the fourth quarter with Memphis up 78-70. He has not hidden his desire for that single-season record, and he said after the game that he is a terrible loser, especially now.
"I want people to remember me as a winner," Green said. "I've always said that. To have the all-time wins record, that speaks for itself."
Green finished with 23 points and grabbed 11 rebounds, Klay Thompson had 20 points, Stephen Curry 17 and Harrison Barnes 14 for the Warriors, who won their first one-point game of the season.
"This game meant a lot to us," Curry said. "It's a big win."
Warriors coach Steve Kerr, who played for those Bulls, said he doesn't care as much about the record. He's trying to prepare Golden State for defending a championship in the postseason.
"I never imagined when I was with the Bulls anyone would ever come close," Kerr said. "We're close. We have a couple games left. We'll see what happens."
Memphis' Lance Stephenson missed two shots in the final seconds on a drive and a 16-foot fadeaway that came nowhere close to the basket. He was defended by both Thompson and Curry. Officials reviewed the play and gave the ball to the Warriors with 0.8 seconds to finish the comeback.
Grizzlies coach Dave Joerger said Stephenson's play was planned. He refused to call the loss a moral victory.
Matt Barnes scored 24 points and grabbed 15 rebounds for Memphis, Vince Carter added 15, and Stephenson finished with 13. Zach Randolph had 12 but was 6-of-19, part of Memphis' shooting 39 percent.
"[A] one-point game is always tough," Carter said. "You know you always sit back and think, 'Man, we could've ...' That's the nature of the beast."
The game saw 18 lead changes and 13 ties. The Warriors trailed 90-80 when they went on an 18-7 run to take the lead at 98-97 on a 3-pointer by Barnes with 1:40 left. Officials reviewed Green's tip-in after it was ruled basket interference, and Golden State finished the game on an 8-2 run.
The Grizzlies already lost the first two games in this series this season by 50 at Golden State and by 16 on this court in November. This time, they were without Marc Gasol, Mike Conley and Tony Allen due to injuries.
Memphis used an 18-5 run in the third quarter to take a 74-65 lead with 1:38 left on a 3-pointer by Xavier Munford, recently signed for the rest of the season after his second 10-day contract expired. The Grizzlies led by 90-80 with 6:21 left on a reverse layup by Barnes.
Neither of the "Splash Brothers" had a 3 until Thompson knocked down his first with 2:45 left in the second quarter. He and Curry combined to miss their first six 3s, and Curry missed his first five before finally hitting a 3 with 7:36 left in the third. That put Golden State up 60-56.
TIP-INS
Warriors: Curry extended his streak of games with a made 3 to 150 in the regular season. He shot 3-of-14 beyond the arc. ... The Warriors are 7-2 in games decided by three points or fewer this season. ... Kerr held out C Andrew Bogut to rest him for the second game in Golden State's back-to-back weekend. Kerr started Ezeli to work on his conditioning. ... Barnes had 11 points by halftime for his 10th straight game in double figures to extend the best streak of his career.
Grizzlies: Allen missed the game with a sore left hamstring. ... The Grizzlies outrebounded Golden State 54-48, including 17 offensive rebounds. That gave them a 17-8 lead in second-chance points.
REST OR PLAY
Green and Thompson each played 35 minutes as Kerr tried to monitor minutes played. Kerr might want to rest them a bit more after the Warriors were a bit sloppy. Green shot an air ball early in the third quarter, and Curry had an ugly turnover later that quarter. The Warriors were 7-of-21 shooting in the third and just 2-of-11 beyond the arc with Curry hitting both 3s.
UP NEXT
Warriors: Visit Spurs on Sunday night.
Grizzlies: Visit Clippers on Tuesday night.
Regular Season Series
GS leads 3-0
FedExForum
8:00 PM, April 9, 2016
Coverage: ESPN
Attendance: 18,119
Capacity: 18,400
Referees:
Jason Phillips
James Williams
Tre Maddox
2022-23 Pacific Standings
2022-23 Southwest Standings