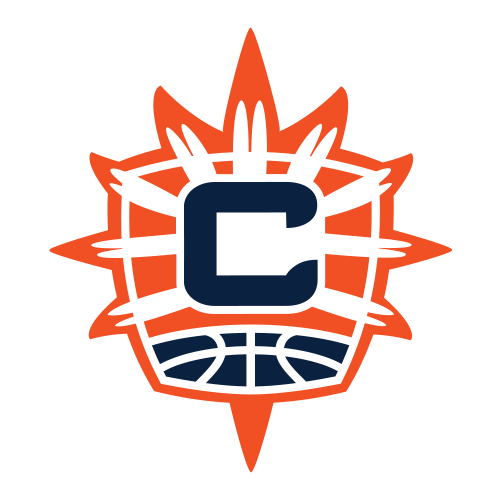 | | 1 | 2 | 3 | 4 | T |
| --- | --- | --- | --- | --- | --- |
| CONN | 15 | 20 | 4 | 13 | 52 |
| SA | 20 | 15 | 13 | 12 | 60 |

Danielle Adams helps Silver Stars end 4-game skid
SAN ANTONIO -- The San Antonio Silver Stars have suffered through season-ending injuries to two key players and lengthy losing streaks.
It's been a tough season for a franchise that has made six straight postseason appearances, but San Antonio's depleted roster came up big when needed.
Danielle Adams had 20 points and Jayne Appel had 18 rebounds and the Silver Stars ended a four-game skid with a 60-52 victory over the Connecticut Sun on Saturday.
Jia Perkins added 15 points and Danielle Robinson had 10 points for San Antonio (5-12), which held Connecticut to 29 percent shooting.
"We just gutted it out," Silver Stars coach Dan Hughes said. "They were tired and we were tired. The ball wasn't going in the basket extremely well for either team, but I did think we got shots in the paint, which was one of our goals."
It was a refreshing moment after San Antonio fell 87-71 to the Minnesota Lynx on Friday night while losing veteran starter DeLisha Milton-Jones to a right knee injury. Her status is unknown, but she is expected to be out at least through the All-Star game.
Already facing a season without former All-Stars Becky Hammon and Sophia Young, San Antonio came in having lost 11 of 13.
"With D going out last game, it just seems like it can't get any worse," Perkins said. "But we're at the end of the rope, so we're just tying a knot and holding on."
They put a stranglehold on the Sun (4-11), holding them to only four points in the third quarter and 17 total for the second half.
Tina Charles, who had 18 points, was the only player in double figures for Connecticut in a matchup of struggling teams.
"We just could not put the ball in the hole," Sun coach Anne Donovan said. "It's very disappointing. We've got to have more than Tina Charles. On nights we have to have three people in double figures at minimum. We can't have just Tina in double figures and expect to win many games."
Connecticut had only eight assists while going 21-for-72 from the field and 2-for-17 on 3-pointers. The Sun also had 11 turnovers, but the Silver Stars had 16.
Connecticut was coming off a 64-58 loss at Tulsa on Friday night, but fatigue wasn't a factor, Charles said.
"We both had back-to-back games," she said. "We are both out there grinding it out doing as well as we could. You're not going to win any games with the way we shot."
The Sun scored the game's final six points while going 3-for-3 from the field.
That was one of the few sustained runs for Connecticut.
"Our defense was great today," Perkins said. "We had great help defense for Tina, good rotations and everything. We knew we wanted to come out in the third quarter and try to get a lead and not play catch up and not trying to keep it close, we didn't anything to decide the game but us."
Both offenses struggled in the third quarter.
Connecticut failed to score after Charles' jumper with 6:20 left in the quarter. San Antonio's only points over that same span were a jumper by Shenise Johnson and a layup by Perkins.
Perkins had nine of San Antonio's 11 points in the quarter.
"Jia Perkins, in our situation now, is realizing we need her to step up at certain points and I thought she did," Hughes said. "She hit some timely baskets gave us a little confidence."
The Silver Stars took a 15-7 lead in the first quarter, pushing the ball into the lane for three layups and a 5-foot hook shot.
San Antonio's lead disappeared after it went scoreless for 3 minutes early in the second quarter.
Connecticut only scored six points over those same 3 minutes, including a pair of free throws, while going 2-for-4 from the field.
The victory prompted Hughes to thank the crowd after the game for their support.
"That crowd was outstanding," Hughes said. "Here we are struggling as a basketball team and all I could hear was people supporting all around the building. I'm not given to go talk to the crowd after the game, but it just moved me."
Regular Season Series
Series tied 1-1
AT&T Center
Attendance: 8,375
Capacity: 18,500
Referees:
Amy Bonner
Roy Gulbeyan
Jeff Wooten
2021-22 Eastern Conference Standings