No. 3 Florida perseveres past relentless No. 24 Auburn
Although the Tigers win their first set against UF since 2018, the Gators fight back to victory in the five-set thriller, 3-2, to open SEC play.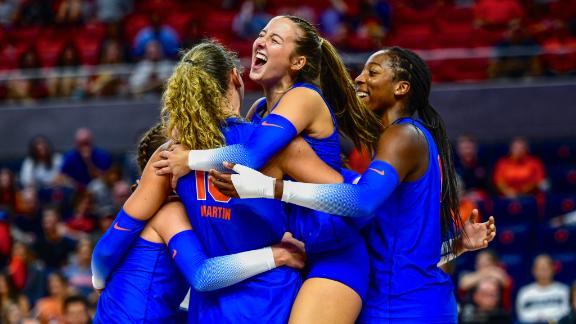 Florida holds off Auburn to win incredible match
Florida gets match point against Auburn to end a terrific five-set thriller.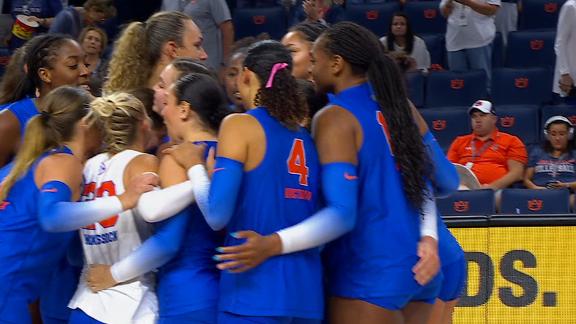 DeLeye recaps career day, playing role for No. 22 UK
After recording 19 kills, freshman Brooklyn DeLeye explains her approach in playing "fearlessly" and how the Wildcats have been dealing with a tough schedule.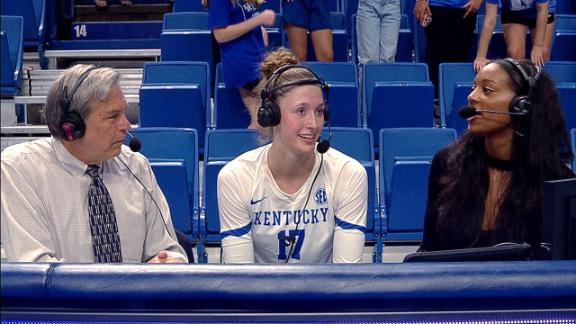 No. 16 Hogs' Gillen credits 'relentless' defense in win
After sweeping South Carolina at home, outside hitter Jill Gillen says the veteran Razorbacks team thrives in competitive environments.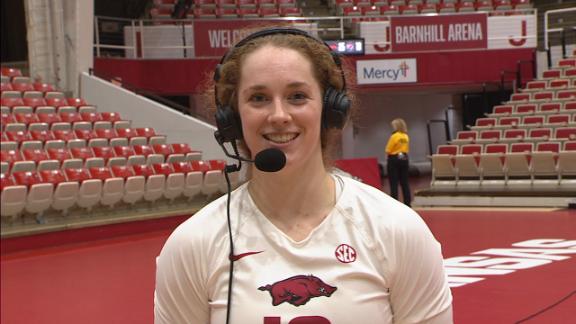 Kentucky volleyball player leaps over scorer's table during great rally
Kentucky wins a hard-fought point against LSU, which includes Megan Wilson going over the scorer's table.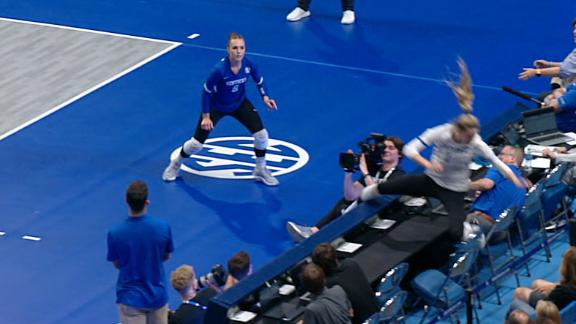 Aggies' Taylor discusses competitive nature of SEC
Joni Taylor joins The Paul Finebaum Show and reflects on Texas A&M's expectations, while emphasizing the spirit of coaching among the best in the SEC.