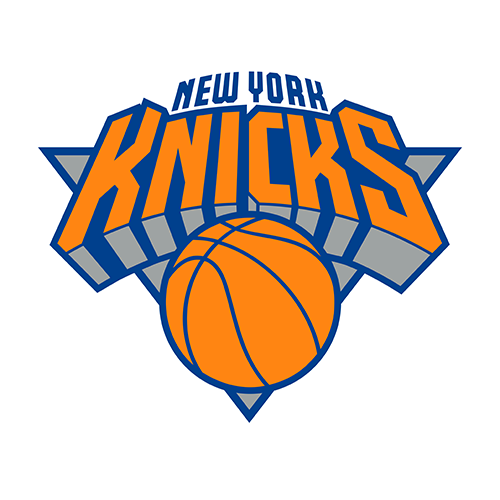 | | 1 | 2 | 3 | 4 | T |
| --- | --- | --- | --- | --- | --- |
| NY | 19 | 22 | 17 | 22 | 80 |
| PHI | 24 | 29 | 31 | 13 | 97 |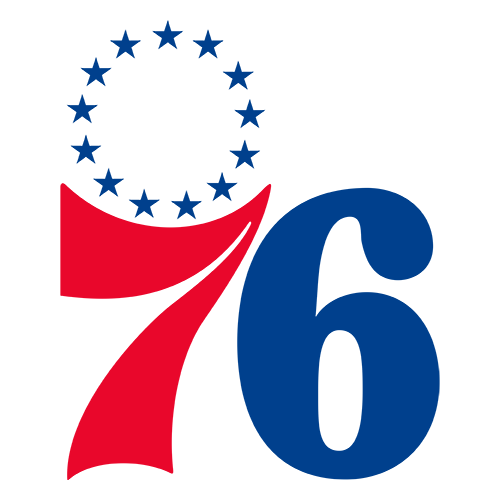 Jrue Holiday's career-high 35 points carry Sixers past Knicks
PHILADELPHIA -- Jrue Holiday showed a couple of his All-Star teammates he belongs.
Holiday scored a career-high 35 points, Nick Young had 20 and the Philadelphia 76ers cruised to a 97-80 victory over the New York Knicks on Saturday night.
Holiday, who at 22 became the youngest Sixers player selected to an All-Star team this week, shot 16 of 25, and had six assists and five rebounds. He'll be playing with New York's Carmelo Anthony and Tyson Chandler on the East squad.
"We played well against a good team," Holiday said. "We came off really aggressive offensively and played well defensively."
Anthony was impressed.
"Holiday is an All-Star for a reason. He kept it rolling," Anthony said.
Evan Turner also added 20 points for the Sixers, who led from the start and beat the Knicks for the first time in four tries and second in eight games.
The victory should make coach Doug Collins feel better. The coach lost a tooth during the game, left the bench in the third quarter and was diagnosed with a sinus infection and blocked nasal passage, according to the team.
"Great game for us," said assistant coach Michael Curry, who took over for Collins. "We've been on them to play 48 minutes. We stayed with the things we wanted to do throughout the game."
Anthony needed 28 shots to get 25 points. He has 28 straight 20-point games, tied with Patrick Ewing for second-longest streak in franchise history. Richie Guerin did it 29 games in a row in 1961-62.
"We just didn't have it," Anthony said. "They played extremely well. We didn't make shots. We didn't defend. We didn't move the ball."
It was a great day for hoops at the Wells Fargo Center. In a game that tipped off eight hours earlier, Villanova knocked off No. 3 Syracuse 75-71 in overtime for its second victory over a top 5 team in five days.
The Atlantic Division-leading Knicks, who are second in the Eastern Conference, have lost five of eight.
Amar'e Stoudemire had 20 points for New York. Jason Kidd, Iman Shumpert and J.R. Smith combined to go 0 for 17. Kidd had zero assists in 15 minutes.
The Sixers opened an eight-game homestand, their longest since 1986, with only their third win in 11 games. They're 8-19 since a 10-6 start.
Holiday took control right from the start. He scored eight points in the first three-plus minutes as the Sixers jumped out to a 12-2 lead and never let up.
Holiday hit a 3-pointer to make it 46-36 late in the second. After baskets by Raymond Felton and Chandler, Holiday scored on a driving layup and made a free throw to complete a 3-point play.
Another basket by Holiday was followed by Turner's dunk off an alley-oop pass from Young that made it 53-41 going into the half.
"It's been a while since we came out and took care of business early," Holiday said. "We made them work."
Holiday got things started in the third quarter with a jumper, and Young hit a 20-footer and a 3-pointer to give Philadelphia a 60-43 lead. A 14-4 run put the Sixers up 67-45 and the lead stretched to 29 points at one point.
The Knicks missed 12 straight shots in a span of 7:22 in the third.
Game notes
Sixers guard Jason Richardson (left knee) missed his third straight game. Young started in his place. Spencer Hawes replaced Lavoy Allen in the lineup. ... A sellout crowd of 20,540 included plenty of Knicks fans. ... Sixers rookie Arnett Moultrie saw his first action since Jan. 8. ... Knicks guard Raymond Felton returned to the lineup after missing 12 games with a broken right finger. He had eight points. ... Felton hadn't played since Christmas Day against the Los Angeles Lakers. ... The Sixers are 10-4 when scoring 100 or more. ... Phillies shortstop Jimmy Rollins, the 2007 NL MVP, sat courtside and got a loud ovation shown on the video screen. ... Kidd remains 13 assists shy of 12,000.
Information from ESPNNewYork.com's Ian Begley was used in this report.