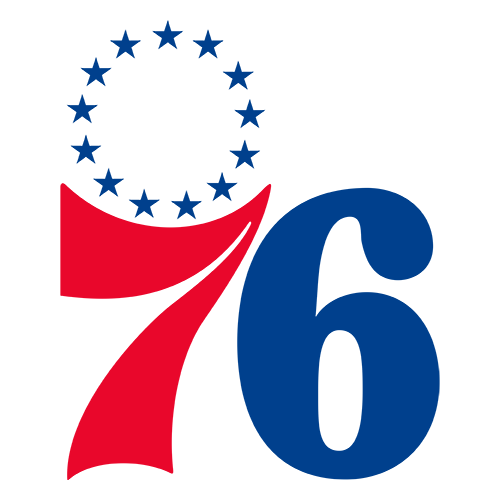 | | 1 | 2 | 3 | 4 | T |
| --- | --- | --- | --- | --- | --- |
| PHI | 22 | 22 | 27 | 29 | 100 |
| DEN | 17 | 34 | 24 | 26 | 101 |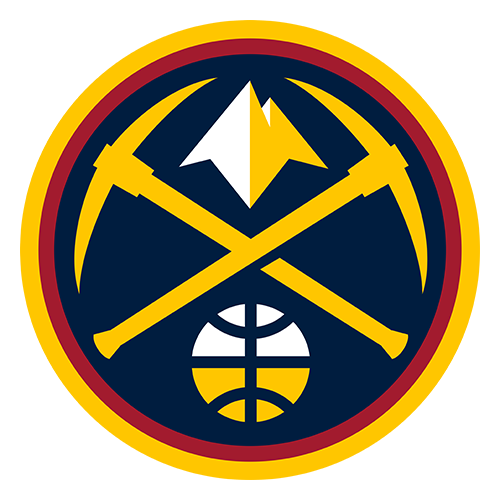 Corey Brewer's late free throws give Nuggets 14th straight win
DENVER -- The Denver Nuggets' streak lives on, thanks to some luck and pluck.
Corey Brewer sank three free throws with 2.1 seconds left, and the Denver Nuggets stretched their franchise-best winning streak to 14 games with a 101-100 thriller over the Philadelphia 76ers on Thursday night.
Anthony Randolph blocked Damien Wilkins' desperation jumper at the buzzer to secure Denver's 16th straight win at the Pepsi Center -- and its most unlikely.
The Nuggets, overlooked in the great surge by the Miami Heat, trailed by five as the clock ticked below 10 seconds.
Brewer sank a 3-pointer with 9.2 seconds left that made it 100-98. He fouled Evan Turner with 7.1 seconds left, and Turner, a 75 percent free throw shooter, missed both of his foul shots, the first one bouncing out and the second one slowly rimming out.
"It's crazy. To be honest, I didn't think we had any chance of winning," Brewer said. "Then he missed those free throws and I was like, 'OK, we've got a little chance.' He gave us life."
After a timeout, Andre Miller inbounded to Danilo Gallinari, who handed it off to Brewer, who quickly fired up a 3-pointer as Wilkins slapped him on his left arm, drawing the whistle with 2.1 seconds left.
"I saw him coming and I just tried to get it off quick. He hit my arm, luckily, so I'll take the foul," said Brewer, who finished with 29 points.
Brewer took a deep breath and sank the first shot.
"I was just trying to be calm. I knew I needed to make two out of three, and once I made the first one, a little pressure's off," Brewer said.
He hit his second, then took a step back while JaVale McGee returned to the game. Once McGee was in place for a possible rebound, Brewer swished his third free throw.
After a timeout, Randolph blocked Wilkins, who finished with 24 points, and win No. 14 was theirs.
"There's no one to point the finger at," Turner said. "We played hard the whole game; whatever could go wrong did go wrong."
The Nuggets haven't lost at home since Jan. 14 against Washington, and they're in the midst of their longest winning streak since joining the NBA in 1976, a streak that survived despite an uncharacteristic 20 turnovers.
Even though Miller scored a season-high 21 points, the Nuggets sorely missed Ty Lawson (right heel) and Wilson Chandler (left shoulder), both of whom were hurt in Denver's signature win at Oklahoma City on Tuesday night.
The Nuggets nearly lost to the NBA's lowest-scoring team, one that owns just six road wins, tied for the fewest in the league this season.
Gallinari's turnover led to Wilkins' jumper that made it 98-90 with two minutes remaining, and the crowd was standing in disbelief.
Randolph's slam dunk made it 98-95, but Jrue Holiday, who had 15 assists to go with his 18 points, sank two free throws with 14 seconds remaining to give Philadelphia a seemingly safe five-point cushion.
Before the game, it was noted that George Karl's team has been flying under the radar because of the Heat's 24-game winning streak that included a comeback Wednesday night from a 27-point deficit in Cleveland.
"That's fine," Karl said. "That's fine with me. I just don't want to get down 27 tonight. I don't think we can shoot the 3 as well as Miami does and make the comeback."
Turns out the Nuggets needed a big comeback of their own.
"Yeah, you need one of these," Brewer said. "You see the Heat win. They were down 27 last night and they win a crazy game. So, it's fitting for us to win a game like this."
It might have been the most satisfying of their 14 straight wins, too.
"It was a crazy win," Gallinari said. "We didn't play our best basketball. We know it. Everybody knows it. And to win in this way, even when you don't play your best basketball, is a very good sign."
The Sixers wanted to hold their heads high -- but they couldn't quit shaking them in disbelief.
"Effort was there, energy was there, it was closing out the game," Turner said. "That's not what lost the game. Situations occurred. That's some crazy stuff that just happened. The season's been rough. That's one you just shake your head. It seems like a fluke to me."
Philadelphia coach Doug Collins was agitated at his team's failure to close out a winnable game.
"We had a seven-point lead and the ball," Collins said. "I can sit here and do my best TNT (sugar-coating), and the end result is we didn't get it done."
Game notes
Chandler said his shoulder felt better Thursday but added that he plans to sit out Denver's next two games and hopes to return March 27 against San Antonio. ... Lawson leads the Nuggets with a 16.9-point scoring average. Chandler is averaging 11.8 points and five rebounds.