EASTERN CONFERENCE SEMIFINALS - GAME 5
IND Wins series 4-2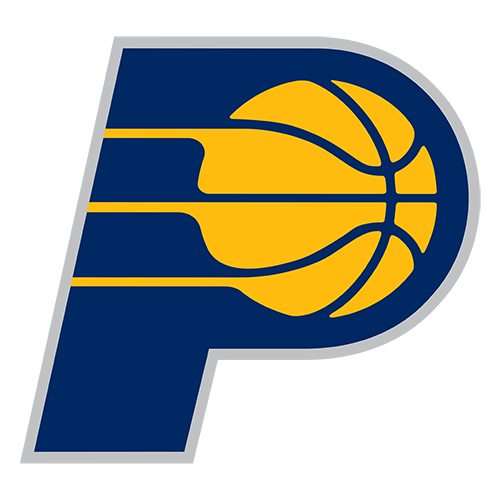 | | 1 | 2 | 3 | 4 | T |
| --- | --- | --- | --- | --- | --- |
| IND | 15 | 19 | 23 | 18 | 75 |
| NY | 19 | 21 | 27 | 18 | 85 |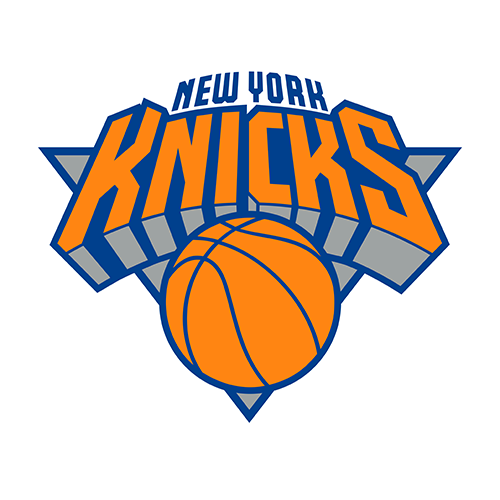 Carmelo Anthony helps Knicks down Pacers to stay alive
NEW YORK -- For the New York Knicks, it was about playing harder, even if not really much better.
Saving their season would be more about effort than execution.
"Tonight it was just one of them days where you just got to leave it out there on the basketball court," Carmelo Anthony said.
Now they have to do it two more times.
Anthony scored 28 points and the Knicks avoided elimination in the Eastern Conference semifinals with an 85-75 victory over the Indiana Pacers in Game 5 on Thursday night.
Reserves J.R. Smith and Chris Copeland each had 13 points for the Knicks, who trail 3-2 and will need a victory Saturday in Indiana to force a seventh game back here Monday. They are trying to become the ninth NBA team to overcome a 3-1 deficit to win a series.
"I was totally impressed because we met the challenge," Knicks coach Mike Woodson said. "I think as a coach you come into games like this and you want to see who's going to step up and make plays, and I thought we did that tonight. We were the better team in terms of doing that."
Anthony, who didn't make a basket in the fourth quarter of either game in Indiana, made a jumper midway through the fourth quarter after Indiana closed within four points. He followed with two free throws, Raymond Felton made a layup, and the Knicks were never in jeopardy again.
Paul George had 23 points, six rebounds and six assists for the Pacers. They played without point guard George Hill because of a concussion and committed 19 turnovers.
"We've just got to play more solid. There's no other way to put it," Pacers coach Frank Vogel said.
George battled foul trouble and couldn't contain Anthony quite as well as he had while the Pacers easily won the previous two games.
Anthony made his first two shots as New York raced to a 7-0 lead in a game it never trailed. He finished only 12 of 28, but got plenty of bench help.
"We didn't shoot the ball very well but we made shots at the crucial time," Anthony said.
David West had 17 points and 10 rebounds for the Pacers, who were trying to reach the Eastern Conference finals for the first time since 2004.
"We didn't play well. It was a bad game for us and we were still there," George said.
The winner will face the defending NBA champion Miami Heat in a series that will start Wednesday.
New York didn't really shake its scoring slump, shooting only 41 percent from the field, but put together a few runs during the game to open just enough space against a Pacers team that shot 36 percent and was a dismal 19 of 33 at the free throw line.
They clearly missed Hill after learning about four hours before the game they would be without him.
Vogel said Hill was hurt after a collision with Knicks center Tyson Chandler during the first half of Indiana's 93-82 victory on Tuesday. Hill finished the game and scored 26 points, but experienced some headaches and showed concussion symptoms since and wasn't able to pass the league's concussion tests in order to play Thursday night.
The Knicks went back to their regular lineup, reinserting Pablo Prigioni, after going with a bigger group in Game 4 in a futile effort to match Indiana on the boards. The smaller group did a better job, getting outrebounded only 43-40.
"We're not going to go out without fighting," Chandler said.
The Knicks finally opened it up midway through the third quarter with a 12-4 run, started by Smith's bank shot and featuring a 3-pointer and follow shot from Copeland, who got more playing time while Woodson gave little to veterans Amar'e Stoudemire and the slumping Jason Kidd, who missed his only shot and remains scoreless in the series.
"Coaching is a feel. It's not always what players want at the end of the day, it's about winning," Woodson said. "That's all I'm in it for."
Anthony made a jumper and a 3-pointer on his first two shots, and Iman Shumpert followed with another jumper for a 7-0 start. Smith got a big ovation when he checked in, which grew much louder when he made his first shot, dribbling back behind the arc for a 3-pointer that made it 17-12 with 2:56 left in the opening quarter.
Smith has endured a miserable stretch since elbowing Boston's Jason Terry in the fourth quarter of Game 3 in the first round. Suspended for Game 4, he hasn't relocated his shot since, hitting 28 percent in the first four games and has been criticized for not being focused after he was seen out a nightclub with singer Rihanna the night before Game 1 -- a day game.
He was only 4 of 11, but hit the jumper that started the Knicks' run in the third quarter.
"Still didn't shoot the best but it always helps coming home and playing in front of these fans," Smith said. "Hopefully the little bit of rhythm that I did get carries me over."
The Knicks extended their 19-15 lead after one to 32-23 on Copeland's 3-pointer with 7:06 remaining in the second. The Pacers chipped away for most of the half but couldn't take the large in part because of their sloppy free throw shooting, going 8 of 16 in the half that agonizingly wouldn't end when both Chandler and the Pacers' Sam Young committed fouls more than 30 feet from the basket in the final 2.4 seconds.
Game notes
Kidd is 0 for 8 in the series, part of a 0-for-17 skid that began with Game 3 against Boston in the first round. The 40-year-old point guard, surely headed for the Hall of Fame, is 3 of 25 in the postseason and hasn't scored since hitting a 3-pointer against the Celtics in Game 2 on April 23. He played 5 minutes and Stoudemire played 6½. ... The
Phoenix Suns
are the last team to win a series after trailing 3-1, beating the
Los Angeles Lakers
in 2006. The
Brooklyn Nets
forced Chicago to a seventh game in the first round but dropped Game 7 on their home floor. ... West was 5 of 13 in the first half. The other four Indiana starters were 5 for 23.
Madison Square Garden
8:00 PM, May 16, 2013
Coverage: TNT
Attendance: 19,033
Capacity: 19,763
Referees:
Scott Foster
John Goble
Bill Kennedy
2022-23 Central Standings
2022-23 Atlantic Standings