NBA FINALS - GAME 1
MIA Wins series 4-3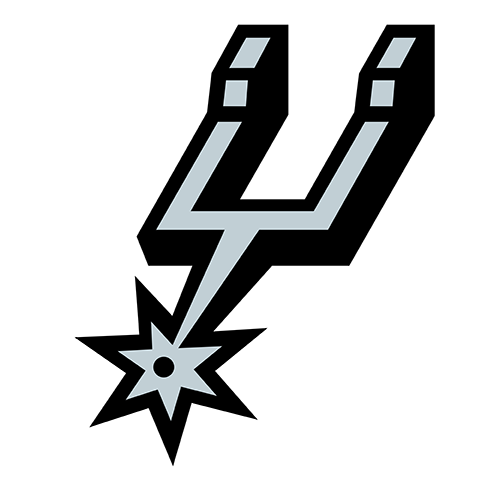 | | 1 | 2 | 3 | 4 | T |
| --- | --- | --- | --- | --- | --- |
| SA | 23 | 26 | 20 | 23 | 92 |
| MIA | 24 | 28 | 20 | 16 | 88 |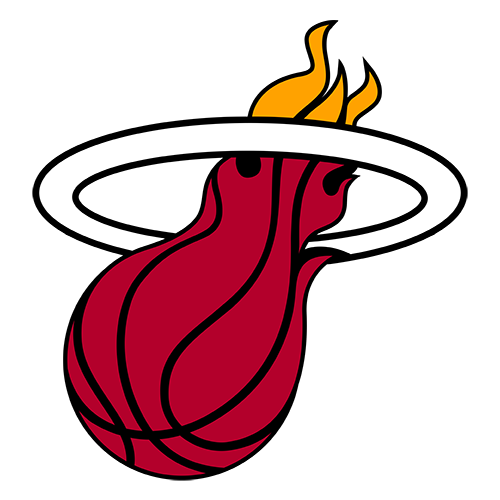 Tony Parker leads Spurs past Heat in Finals opener
MIAMI -- The San Antonio Spurs still have that winning NBA Finals formula of good defense and a little luck on offense.
Tim Duncan overcame a slow start to finish with 20 points and 14 rebounds, Tony Parker banked in a desperation jumper on a broken play with 5.2 seconds left, and the Spurs withstood LeBron James' triple-double to beat the Miami Heat 92-88 on Thursday night in a thrilling Game 1.
Parker ended up with 21 points after referees reviewed his shot to make sure it just beat the shot clock, giving San Antonio a four-point edge in the game, which was close the whole way.
"We got a little bit lucky in Game 1," Parker said. "Sometimes that's what it takes to win games."
Playing for the championship for the first time since sweeping James' Cleveland Cavaliers in 2007 for their fourth title, the Spurs improved to 5-for-5 in Game 1s, hanging around for three quarters and then blowing by the defending champions midway through the fourth.
Manu Ginobili, the third member of San Antonio's big three that has combined for 99 postseason victories together, finished with 13 points, and Danny Green had 12.
"It doesn't matter how we're categorized -- old, veterans, whatever you call us, we're in the mix," the 37-year-old Duncan said.
San Antonio turned up its defense in the fourth quarter, limiting Miami to seven points in the first 8½ minutes in returning to the Finals just the way it left -- with a victory over James.
James had 18 points, 18 rebounds and 10 assists in his second straight NBA Finals triple-double, but he shot only 7-of-16 against some good defense by Kawhi Leonard, and Miami's offense stalled in the fourth quarter.
"The Spurs are the Spurs," James said. "They're going to put you in positions where you feel uncomfortable offensively and defensively, and every time you make a mistake, they're going to capitalize on it."
Game 2 is Sunday night.
James became a champion on this floor last year in Game 5 against Oklahoma City, but he hasn't forgotten his first taste of the Finals.
The Spurs overwhelmed his Cavaliers, and James spoke Wednesday like someone who had payback in mind. He was 22 then, a fourth-year player headed for greatness but with holes in his game that San Antonio exploited.
Revenge won't come easily -- if it comes at all.
Dwyane Wade scored 17 points for the Heat but was shut out in the fourth quarter. Chris Bosh had only two of his 13 points in the final period.
James shot an air ball on a 3-pointer on his first shot attempt, then was soon back to the step-in-front-of-him-at-your-own-risk force that has made him the game's best player.
But San Antonio handled that and everything else Miami did, even while shooting only 42 percent from the field.
"This is a hell of a game to play because both teams are so good offensively and defensively," Bosh said. "You can't have any letdowns."
Forced to seven grueling games by the rugged Indiana Pacers in the East finals, the Heat clearly enjoyed the more wide-open flow of this game, making 18 of their first 30 shots. But the Spurs' defense simply got better as the game went along, forcing Miami into five turnovers in the final quarter.
"I thought we were a little fatigued honestly in the fourth quarter," Wade said. "Looking around, we looked like a team that came off a seven-game series."
Miami outshot and outrebounded San Antonio in the first half, yet led only 52-49. The Heat stayed ahead until Parker's free throws gave San Antonio a 77-76 edge with 7:47 remaining. James set up Bosh for a jumper on the next possession for his 10th assist, but Leonard made a follow shot and Parker turned James' turnover into a spinning layup and an 81-78 lead exactly halfway through the fourth.
"We were just trying to hang," Parker said. "In the third quarter, the same thing. In the fourth quarter, we finally made some stops and made a couple of big shots."
The lead grew to seven, but Miami was back within two and appearing ready to get the ball back when Parker lost control of the ball and his balance as the clock was set to expire. He gathered the ball and his footing, turning and tossing it in as the light above the basket turned red.
"Tony's shot is one of those things that happens sometimes," Ginobili said. "We got lucky today."
It was an entertaining start to a matchup that seemed years in the making between perennial contenders, the Spurs making their fifth appearance and the Heat their fourth. Commissioner David Stern called it "probably the most anticipated Finals in who knows, 30 years," likely more a bit of hyperbole in his final state of the league address than a comment meant to slight fans of the Celtics, Lakers or Michael Jordan's Bulls.
It came with the promise of beautiful basketball between two fluid offenses that were built differently but share common beliefs and a healthy respect.
The Spurs value system over stardom, never asking for attention -- and too often not getting it.
The Heat have never been out of the spotlight from the moment James and Bosh showed up to join Wade, James vowing multiple titles as lights flashed and music boomed, showing they were going to be loud and impossible to ignore.
The Heat have assembled a deep supporting cast loaded with 3-point shooters that turned them into a 66-win powerhouse this season, sending the Spurs to the Finals in the unfamiliar role of underdog.
They handled it just fine.
The Spurs hadn't played since May 27, when they finished off a sweep of Memphis in the Western Conference finals, and even coach Gregg Popovich said he didn't know what to expect.
San Antonio turned it over on its first possession, leading to Wade's fast-break dunk. Then the Spurs ran off nine straight points, showing the rest helped more than any rust hurt.
Only Duncan, who has remained among the NBA's best, looked out of sync. He missed all five shots in the first quarter before going to the bench late in the period with his second foul.
The Heat had a 38-29 lead by the time he returned, and he quickly got on the board with an inside basket en route to a 12-point second quarter.
Back in the arena where James had 26 points, 11 rebounds and 13 assists in last year's closeout game, fans arrived to white shirts reading "Witness Miami" draped over their seats.
The Miami fans didn't like what they witnessed, many leaving as referees reviewed Parker's shot.
Game notes

Duncan joined Elgin Baylor, A.C. Green and John Salley as the only players in NBA history to make a Finals appearance in three decades. Salley is the only one to win titles in three decades. ... The teams combined for 12 turnovers, tying the record for the fewest in a playoff game. San Antonio had just four. ... Eleven of the Spurs' 15 players were making their Finals debuts. Only Duncan, Parker, Ginobili and Matt Bonner were on the 2007 team. ... The Spanish national soccer team was at the game, along with former Dolphins quarterback Dan Marino, whose No. 13 jersey is retired in the arena.