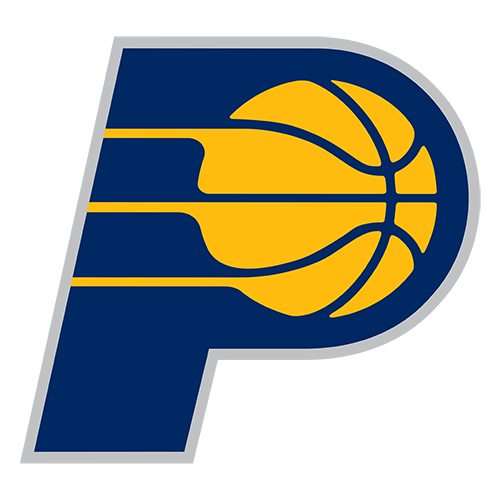 | | 1 | 2 | 3 | 4 | T |
| --- | --- | --- | --- | --- | --- |
| IND | 23 | 23 | 26 | 30 | 102 |
| POR | 20 | 25 | 27 | 34 | 106 |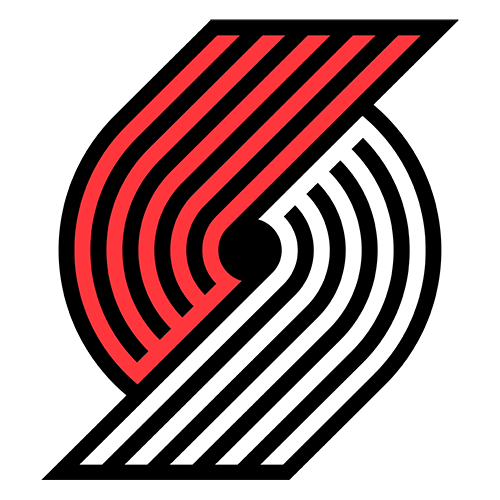 Blazers overcome Pacers, Paul George's 43 points
PORTLAND, Ore. -- After Portland had withstood a late barrage from the Indiana Pacers and Paul George, the Trail Blazers gathered at midcourt and raised their hands together.
It might be early in the season, but this was a statement win for the Blazers.
LaMarcus Aldridge had 28 points and 10 rebounds, and Portland downed Indiana 106-102 on Monday night, snapping the Pacers' seven-game winning streak. Damian Lillard added 26.
"It was a tough one, and we knew it was going to be a tough one going in," Lillard said. "They're a good team; they only had one loss. But we're a good team, too, and we wanted to prove that."
George had a career-high 43 points for the Pacers (16-2), who own the NBA's best record.
The Blazers pulled in front early in the fourth quarter, but the Pacers kept it close and George hit consecutive 3-pointers that narrowed it to 98-96 with 1:37 left. Lillard answered with a 3-pointer, and Nicolas Batum made a pair of free throws for the Blazers before George hit another 3-pointer that got Indiana within 103-99 with 21 seconds to go.
Lillard hit free throws and George made yet another 3 with 10 seconds left to make it 105-102, but the Pacers couldn't get closer. Portland (15-3) is off to its best start since the 1998-99 season.
"I really wanted to get this win," said George, one of just four Indiana players to score 43 or more points in a game since 2000. "I was trying to will us into the game."
---
Both teams were playing the second of a back-to-back. The Blazers beat the short-handed Los Angeles Lakers 114-108, snapping a seven-game losing streak to the Lakers at Staples Center.
The Pacers (16-2) were coming off a 105-100 victory over the Los Angeles Clippers on Sunday to open a five-game trip.
"They're a great offensive team and they made big shots all game long," Indiana coach Frank Vogel said of Portland. "Hopefully that's what it's going to take to beat this team -- making impossible shot after impossible shot."
Earlier Monday, the NBA named Vogel the Eastern Conference coach of the month for November. Portland's Terry Stotts was named coach of the month for the Western Conference.
The Pacers went 15-1 in November and opened the season with a nine-game winning streak for the best start in franchise history. The Blazers went 13-3 under Stotts to start the season, including an 11-game winning streak.
While Stotts acknowledged it was a big win, he stopped short of the whole "statement" thing.
"We played the most complete game from beginning to end: execution, effort, mental focus. All of those things," he said. "But I don't believe you play statement games in December."
George had a 14-foot jumper that gave the Pacers an early 20-11 lead, but the Blazers hung close through the first half. Mo Williams, who helped Portland keep up with seven points, had three fouls and was sent to the bench.
The Blazers finished out the first half with a 9-3 run to get within 46-45 at the break.
Aldridge's dunk pulled Portland within 59-54 midway through the third quarter, but George answered with an 18-foot jumper on the other end for Indiana. Orlando Johnson's 3-pointer extended the lead to 64-56, and it looked as if the Pacers were pulling away.
But Aldridge hit a flat 20-foot jumper and made a free throw, and Joel Freeland dunked to even it at 70. Lillard hit a 3-pointer, and the Blazers took a 75-72 lead, their first of the game. Portland went up 86-78 on Wesley Matthews' 3-pointer to make it 86-78.
Matthews was asked afterward what the win meant. "That we're a pretty damn good team," he replied.
It was Aldridge's 14th game this season with 20 or more points. The two-time All-Star has eight double-doubles this season.
"They're good," Aldridge said. "I just had one of those nights."
Game notes

It was Portland guard Lillard's 100th career game. He is the third NBA player to start his first 100 games. ... Among those at the game was Portland native Galen Rupp, who won the silver in the 10,000 meters at the London Olympics. ... Former Blazers coach Nate McMillan is an assistant to Vogel in Indiana. ... It was just the second time Indiana had given up 100 points this season. ... The Blazers are 8-0 this season against Eastern Conference teams. ... Indiana's David West reached his 11,000th career point in the second quarter. West, a 10-year veteran, finished with 12 points, eight rebounds and five assists. ... George Hill matched his career high with 11 assists. ... Pacers starter Lance Stephenson fouled out with just less than five minutes left.