| | 1 | 2 | 3 | 4 | T |
| --- | --- | --- | --- | --- | --- |
| NO | 28 | 12 | 26 | 19 | 85 |
| GS | 22 | 31 | 27 | 32 | 112 |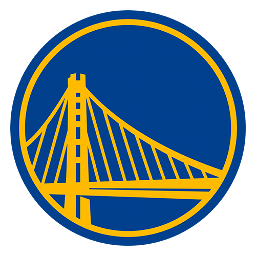 Curry, Thompson overwhelm Pelicans in Warriors' 11th straight win
OAKLAND, Calif. -- The Golden State Warriors built the top record in the NBA on the strength of their offense, one of the league's best.
They kept it going behind another strong defensive display.
Stephen Curry had 19 points and a season-high 11 assists, Klay Thompson scored 23, and the Warriors beat the New Orleans Pelicans 112-85 on Thursday night for their 11th consecutive win.
"That's the best game we've played in a long time," rookie coach Steve Kerr said. "Part of it was that we knew we were challenged by this team. It was good for our team to come in and feel threatened, and as a result kind of get our edge back."
Golden State is tops in the NBA for field goal percentage and assists, the earmarks of Kerr's offensive philosophy.
But the Warriors also have been sharp defensively -- they lead the league in opponents' field goal percentage, blocked shots and defensive rebounds.
Golden State had 11 steals and forced the Pelicans into 17 turnovers.
"We've got such versatile defenders and such big wings -- we might have the longest team in the NBA," Thompson said. "And people don't appreciate Steph's defense as much as they should."
Curry had four steals, and Thompson and Andre Iguodala had two apiece.
Harrison Barnes added 17 points and 10 rebounds while Draymond Green had 14 points and 14 rebounds for Golden State, which improved to an NBA-best 16-2.
The winning streak matches the longest in Warriors history. The 1971-72 team also won 11 straight.
Golden State needed a late burst to hold off Orlando and keep the streak going earlier this week. The Warriors also got off a slow start against New Orleans before pulling away with a 20-4 run in the second quarter for their eighth consecutive victory over the Pelicans.
Anthony Davis had his 12th double-double for New Orleans with 30 points and 15 rebounds.
"The ball did not move the way it needed to," Pelicans coach Monty Williams said. "We tried to go one-on-one, and it looked bad."
The Pelicans were coming off a 112-104 win against Oklahoma City on Tuesday, and Williams joked before the game against Golden State about holding Curry and Thompson scoreless.
Wishful thinking.
Curry helped keep the Warriors close in the first quarter until Thompson -- who missed seven of his first eight shots -- got going. The duo combined for 12 of Golden State's final 16 points in the second quarter and then teamed up for 10 more in the third when the Warriors led by as many as 22.
New Orleans, which signed embattled forward Dante Cunningham before the game, couldn't keep up.
The Pelicans shot 41.6 percent from the floor but went only 3-for-15 from 3-point range and were outrebounded 56-47.
CROTCHETY KLAY
Williams was an assistant on Team USA during the FIBA Basketball World Cup this past summer, and got the opportunity to work with Curry and Thompson.
"They're a bit different," Williams said. "Steph is a bit more conversational. Klay is like a crotchety old man. He really doesn't want anything to do with anyone. He just wants to play ball. I'm sure I got on their nerves a little bit telling them how to play, but I thought they were great to be around."
TIP-INS
Pelicans: Williams said the team has not made a decision on whether injured guard Eric Gordon should have surgery on his left shoulder. Gordon tore his labrum when he separated his shoulder in a collision with Utah guard Trey Burke on Nov. 22.
Warriors: Center Andrew Bogut has 14 blocked shots in his past three games. ... Green's 14 rebounds matched his career high. ... F David Lee sat out again with a strained left hamstring but Kerr left open the possibility that Lee could play Monday in Minneapolis.
UP NEXT
Pelicans: At Los Angeles Clippers on Saturday.
Warriors: At Chicago Bulls on Saturday.