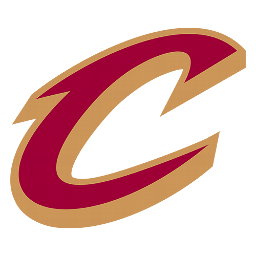 | | 1 | 2 | 3 | 4 | T |
| --- | --- | --- | --- | --- | --- |
| CLE | 20 | 30 | 18 | 24 | 92 |
| PHI | 19 | 18 | 23 | 35 | 95 |
Sixers upend short-handed Cavs to stop 14-game home skid
PHILADELPHIA -- LeBron James was absent. So were Kyrie Irving and Dion Waiters.
By the end, Cleveland's 17-point lead was gone, too.
Tony Wroten scored 20 points and hit the go-ahead layup with 9.1 seconds left to lift the Philadelphia 76ers to a 95-92 win over the short-handed Cavaliers on Monday night.
Philadelphia had been 0-14 at home this season.
Kevin Love had 28 points and 19 rebounds for the Cavaliers, who didn't have James and Irving with them on the trip because of injuries. They lost Waiters and two reserves shortly before tipoff because of a trade.
The Cavaliers will acquire guards J.R. Smith and Iman Shumpert from the New York Knicks in a three-team trade that also includes the Oklahoma City Thunder.
James missed his fifth straight game due to a strained knee and back, and could be sidelined another week. Irving sat out with a bad back, and the Cavs already have lost starting center Anderson Varejao for the season due to an Achilles injury.
"I just think it felt like we didn't have our firepower," Love said. "I've been there before, but we should have been able to pull this one out if we just would have played better."
After the Cavaliers blew all of a 17-point lead, Love made it 92-90 with a pair of free throws with 1:09 left.
Wroten made one of two free throws, then knifed his way through the lane for the go-ahead layup with 9.1 seconds left for a 93-92 lead. That helped the Sixers end their 14-game home losing streak.
Waiters, the No. 4 pick in the 2010 draft, had been the subject of trade speculation for two seasons. He averaged 15.9 points per game last season, the highest average for any reserve in the Eastern Conference.
Without a nice chunk of the Cavs' offense, Love took control as the primary focus. Tristan Thompson scored 18 points, and Joe Harris started for Waiters and scored 16 points.
"We had it under control; we just didn't bury them," Love said. "We felt this was a team we should have beat."
Michael Carter-Williams had 18 points and 13 assists for the Sixers after he missed one game because of right shoulder soreness. Carter-Williams buried a jumper with 4:45 left to pull the Sixers to 86-80 and got a rise out of the crowd of 17,771.
The Sixers had one of their largest crowds, as fans expected James to dazzle in his only appearance this season in Philadelphia.
"We could see how electric it was and a hostile environment," Wroten said.
Wroten, who missed all six 3-point attempts, was clutch in the paint in the fourth. His driving layup made it 88-86, and he tied the game on the next possession. The Cavs faded in the second half, missing 11 straight shots spanning the third and fourth quarters, one day after playing Dallas.
"We knew in the third and fourth quarters they would be a little bit tired, and we really tried to use that to our advantage," Carter-Williams said. "We tried to get out and run."
Cavaliers reserves Lou Amundson and Alex Kirk also sat out as part of the trade; they will go to the Knicks. Smith or Shumpert could fill Waiters' former role in the backcourt.
"It's never easy to have that kind of thing happen at any time during the season and certainly not right before a game," Cavs first-year coach David Blatt said.
Their lack of depth hurt, although help could come Wednesday.
Smith was the NBA's sixth man of the year in 2013, but he has battled injuries to his heel this season, along with his usual struggles with shot selection, and focus off the court. He was held out of the Knicks' 105-83 loss Monday night in Memphis.
Shumpert also has been hurt, remaining sidelined with a dislocated shoulder. He had been starting before his injury.
TIP-INS
Cavaliers: Waiters, a Philadelphia native, told reporters at shootaround he left about 50 tickets for friends and family. ... Love had combined for 52 points and 22 rebounds the previous two games against Philadelphia. ... Thompson averaged only 9.4 points this season and Harris 2.7 in limited minutes.
76ers: Forward Luc Mbah a Moute sat out with turf toe. ... The Sixers had 31 assists on 38 baskets. ... Coach Brett Brown said guard Hollis Thompson has lost 20 pounds because of an upper respiratory infection and could be sent to the D-League for a conditioning assignment.
NO SHOT
Sixers center Furkan Aldemir had 10 rebounds and no field goal attempts in 19 minutes. He had eight defensive rebounds and a blocked shot.
UP NEXT
Cavaliers: Wednesday vs. Houston.
76ers: Wednesday vs. Milwaukee.
The Associated Press contributed to this report.