| | 1 | 2 | 3 | 4 | T |
| --- | --- | --- | --- | --- | --- |
| OKC | 25 | 20 | 20 | 26 | 91 |
| GS | 34 | 31 | 19 | 33 | 117 |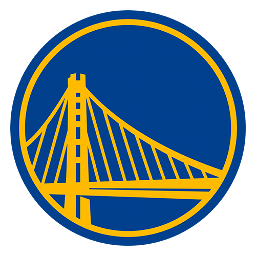 Warriors shut down Thunder, keep OKC below .500
OAKLAND, Calif. -- Golden State Warriors coach Steve Kerr often reminds his players the morning of a big game that they better be ready for a tough test that night.
Regardless of the opponent, his team seems to deliver almost every time.
The NBA-leading Warriors responded to the challenge again Monday night, getting contributions from all over and using a smothering defensive effort to rout the Oklahoma City Thunder 117-91.
"Coach always comes in and says, 'Hey, this team's pretty good,'" said Warriors forward Draymond Green, who had 11 points and 13 rebounds. "Every time we break the huddle, I'll be like, 'Hey, we're pretty good, too.'"
Harrison Barnes scored a season-high 23 points and grabbed seven rebounds, and Klay Thompson and Stephen Curry scored 19 points each as the Warriors (27-5) bottled up Kevin Durant, Russell Westbrook and the rest of the Thunder.
Golden State held Oklahoma City to 30.6 percent shooting, including 5-for-28 from 3-point range.
"I just think we're in a good groove," Kerr said.
The rejuvenated Thunder (17-18) missed a chance to move above .500 for the first time this season.
Westbrook scored 22 points, and Durant had 14 points and 10 rebounds on a night when everything seemed to be a struggle. The Warriors led by 20 at halftime and never let the Thunder get close after that.
Durant shot 3-of-16, and Westbrook finished 5-for-21 from the floor
"We didn't play well tonight; there's no way around it. They outplayed us. They're the best team in basketball," Thunder coach Scott Brooks said.
Help is on the way for Oklahoma City and its All-Star tandem.
The Thunder acquired shooting guard Dion Waiters from Cleveland in a three-team trade that was announced during the game. Oklahoma City sent the Cavaliers a protected 2015 first-round draft pick and moved reserve Lance Thomas to the New York Knicks.
The Warriors, meanwhile, continue to set the league pace regardless of whether they're at full strength.
They extended the best start in franchise history -- even with centers Andrew Bogut (right knee) and Festus Ezeli (left ankle) out -- by shutting down an Oklahoma City team that had been surging since Westbrook and Durant returned from injuries.
Thompson made his first four shots and scored 13 points in the first 3½ minutes, pleasing the white shirt-wearing sellout crowd of 19,596. But Thompson, Curry and Green all picked up two fouls and went to the bench before the end of the first quarter to stall the momentum.
At least for a little while.
Durant, who scored 30 points in the first half of a loss at Golden State on Dec. 18 before spraining his right ankle, missed his first seven shots. The rest of the Thunder struggled to sustain a rhythm as the small-ball Warriors switched every pick-and-roll and used their pace-and-space offense to pull away.
"Give them credit, but we missed some shots as well," Durant said.
Golden State led 65-45 at halftime -- with everybody from Curry and Thompson to Barnes and Justin Holiday coming up big -- and never let the Thunder seriously threaten in the second half.
Holiday finished with 12 points for the Warriors, who shot 46.6 percent. Golden State has won four in a row.
TIP-INS
Thunder: Durant was selected Western Conference player of the week for last week. ... The Thunder are 0-3 against the Warriors this season. The teams are scheduled to play one more time in Oklahoma City on Jan. 16.
Warriors: Golden State has won 12 consecutive home games and is 14-1 at Oracle Arena this season. ... Reserve forward Brandon Rush was sent home by team doctors before the game with flu-like symptoms.
BARNES UNMASKED
Barnes shed the protective mask he had worn the past few weeks to protect his broken nose. He said he stopped wearing it after falling behind in a post-practice shooting contest against Andre Iguodala and Leandro Barbosa. "Not a big fan of the mask," said Barnes, who shot 8-of-14 and made all five of his 3-point attempts.
SCOTT TRIBUTE
A moment of silence was held before the game for Stuart Scott, the longtime anchor of ESPN's "SportsCenter" who died of cancer Sunday. Afterward, many fans yelled one of his signature catchphrases, "Boo-yah!"
UP NEXT
Thunder: At Sacramento on Wednesday.
Warriors: Host Indiana on Wednesday.
Regular Season Series
GS leads 3-0
ORACLE Arena
10:30 PM, January 5, 2015
Coverage: NBA TV
Attendance: 19,596
Capacity: 19,596
Referees:
Derrick Collins
Kevin Cutler
Tom Washington
2023-24 Northwest Standings
2023-24 Pacific Standings