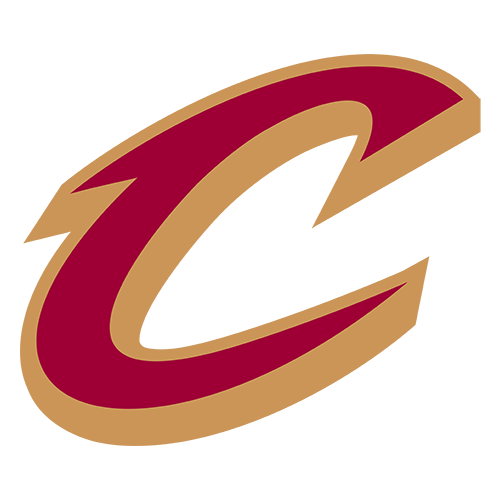 | | 1 | 2 | 3 | 4 | T |
| --- | --- | --- | --- | --- | --- |
| CLE | 26 | 41 | 32 | 28 | 127 |
| DAL | 31 | 22 | 23 | 18 | 94 |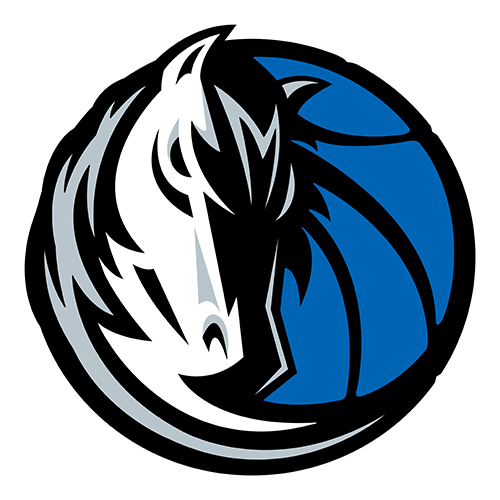 No headband, no problem as LeBron James helps Cavaliers rout Mavs
DALLAS -- Even without his trademark headband, LeBron James was easy to recognize. He was still wearing the No. 23 jersey and dominating with his play.
James had 27 points and took over sole possession of the Cavaliers' career assists record as Cleveland beat the Dallas Mavericks 127-94 on Tuesday night.
"The best thing about tonight is we played a complete 48 minutes," James said. "I just liked the way we approached the game. We shared the ball, and everyone fell into a rhythm."
After starting a game without a headband for the first time since the 2003 preseason as a rookie, James clearly preferred talking about how the team played instead of the absence of what usually covers his hairline.
James first took off his headband in the second quarter of Cleveland's home game Saturday and never put it back on against Phoenix, saying afterward, "It just happened."
Not even coach David Blatt knew if it was a conscious decision by King James to go without the headband the entire night against Dallas.
"But I'm liking it," Blatt said. "He played a great game."
James, who finished 10-of-14 shooting with seven rebounds and eight assists in 29 minutes, was one of four players with more than 20 points for the Central Division-leading Cavs. They have won 12 of their last 13 games against Western Conference opponents and broke a 14-game losing streak in Texas.
Kyrie Irving scored 22 points, while Kevin Love had 21 points and 14 rebounds. J.R. Smith also scored 21 points and Timofey Mozgov, the other starter, had 17 in the opener of a four-game trip.
"We handled our business ... A test like this, with high intensity up and down in the first quarter," Irving said. "The second quarter, we locked down and everybody calms down, we get stops when we need them."
Chandler Parsons led Dallas with 18 points, while Monta Ellis had 17 and Amare Stoudemire 15. Dirk Nowitzki scored 13 points on only 3-of-10 shooting.
Dallas started the second quarter with a 31-26 lead, but James hit consecutive 3-pointers and then took the Cavs' assist record all to himself with a pass to James Jones for another 3-pointer that made it 35-all less than 2 minutes into the quarter.
That was James' first assist of the game and his 4,207th in a Cleveland uniform, breaking a tie with Mark Price for the franchise record.
"After the first quarter, it was our worst performance of the year, just flat out," Mavericks coach Rick Carlisle said, insisting that he was fully responsible for that. "Too many breakdowns, too many lack-of-concentration mistakes that are just normally beneath who we are. But it's on me, and I'm sick to my stomach about this."
The trio of 3s started a 41-point second quarter for Cleveland, which led for good after Iman Shumpert had a steal and passed ahead to James for a fast-break layup that made it 39-38. The Cavs led 67-53 by halftime.
TIP-INS
Cavaliers: Anderson Varejao, out for the season with a torn Achilles, posted video of himself shooting flat-footed shots earlier Tuesday. Blatt said Varejao's recovery is "protocol-oriented" and will be step by step. "Andy will try to push the envelope," Blatt said. "Since he's not coming back this year, we will not allow him to."
Mavericks: Al-Farouq Aminu, who was defending James early in the game, didn't play in the second half after taking a hard hit to the left shoulder in a collision with Smith before halftime. ... Devin Harris returned after missing two games with a right hand injury, but got hit on it again.
KING RECORDS
Back in Cleveland after four seasons with the Miami Heat, James was already the Cavaliers' career leader for points, field goals made and attempted, 3-pointers made and attempted, free throws made and attempted, steals and minutes played. He played his first seven NBA seasons with the Cavs.
HONORING THE MATRIX
Cavaliers forward Shawn Marion, who is retiring after this season, spent the past five seasons with the Mavericks, and was part of their 2011 NBA championship team. At the end of the first quarter in his last regular-season game in Dallas, there was a video shown with highlights of his days as a Maverick. Marion missed his 11th game in a row with a left hip strain, but was on the Cleveland bench. He waved to acknowledge cheering Dallas fans when the video was over. "He's very much underrated in the history of the game, just how good an all-around player he is," Carlisle said before the game.
UP NEXT
Cavaliers: At San Antonio on Thursday night.
Mavericks: Host the Los Angeles Clippers on Friday night.
Regular Season Series
Series tied 1-1
American Airlines Center
8:30 PM, March 10, 2015
Coverage: NBA TV
Attendance: 20,501
Capacity: 19,200
Referees:
Jason Phillips
Haywoode Workman
Leroy Richardson
2021-22 Central Standings
2021-22 Southwest Standings